NEWS
'For A Good Time ... Call': Miley Cyrus Posts Steamy Nude Bathtub Selfie Ahead Of 'TikTok Tailgate' Show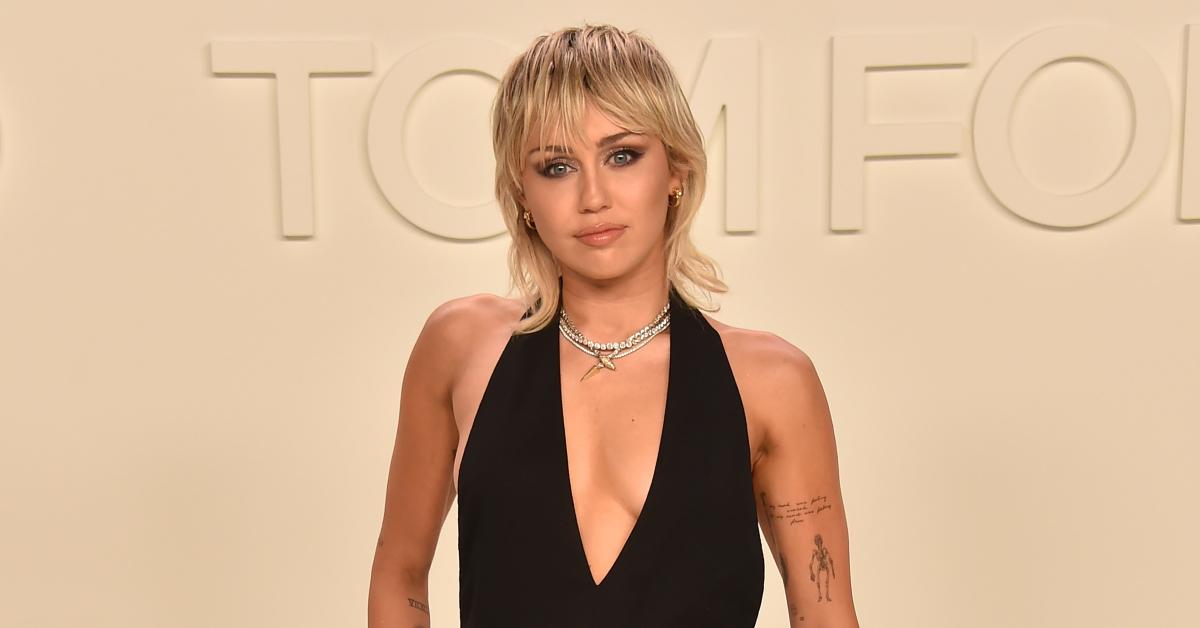 No stranger to baring it all, Miley Cyrus posed nude in the bathtub over the weekend for her 122 million followers in a since-deleted Instagram Story.
Article continues below advertisement
In the steamy pic captured by the Daily Mail and other outlets, the 28-year-old wore her birthday suit in the bath and covered her bare chest with her arm — and even gave fans a glimpse at her tattoos. "For a good time call..." she captioned the snap.
The "Prisoner" singer shrunk the pic on her Story, as she gazed into the camera in the no makeup snap, with her blonde mullet pushed out of her face. With no bubbles in the tub, Cyrus was careful not to flash the camera in the bold post.
Article continues below advertisement
Cyrus recently posed topless for Rolling Stone in December 2020 and is often one to post thirst traps on her social media.
Article continues below advertisement
The naked photo come days before Cyrus is due to headline the first ever "TikTok Tailgate" before the Super Bowl on Sunday, February 7.
The event will take palace outside the Raymond James Stadium in Tampa, Fla., this weekend. 7,500 frontline workers, who have been vaccinated, were invited to the event by the NFL, while approximately 22,000 fans will be inside the stadium, which is a third of the capacity.
"I can't wait to put on a show for the NFL's honored guests before the game…. Health care workers from Tampa and around the country," Cyrus wrote on Instagram. The event will start at 2:30 p.m. ET on TikTok.
Article continues below advertisement
Article continues below advertisement
Last week, the Disney Channel alum's NPR Tiny Desk Concert was released, which saw Cyrus perform in a set based on her childhood bedroom.
"So many songs written straight onto the walls which were recorded on tape using a karaoke machine my granddaddy gave me for Xmas. My room was covered in Elvis, [Hilary] Duff, and Metallica posters. Nothing has changed except everything," Cyrus explained on Instagram.
Cyrus took the chance to shade former President Donald Trump during her performance of "Golden G String" when she took off her coat and got down on her knees when she sang: "The mad man's in the big chair / And his heart's an iron vault / He says 'If you can't make ends meet, honey, it must be your fault.'"