EXCLUSIVE
Mitchell Tenpenny Reveals How He and Wife Meghan Patrick Make Time for Date Night With Busy Careers: 'It's Very Important'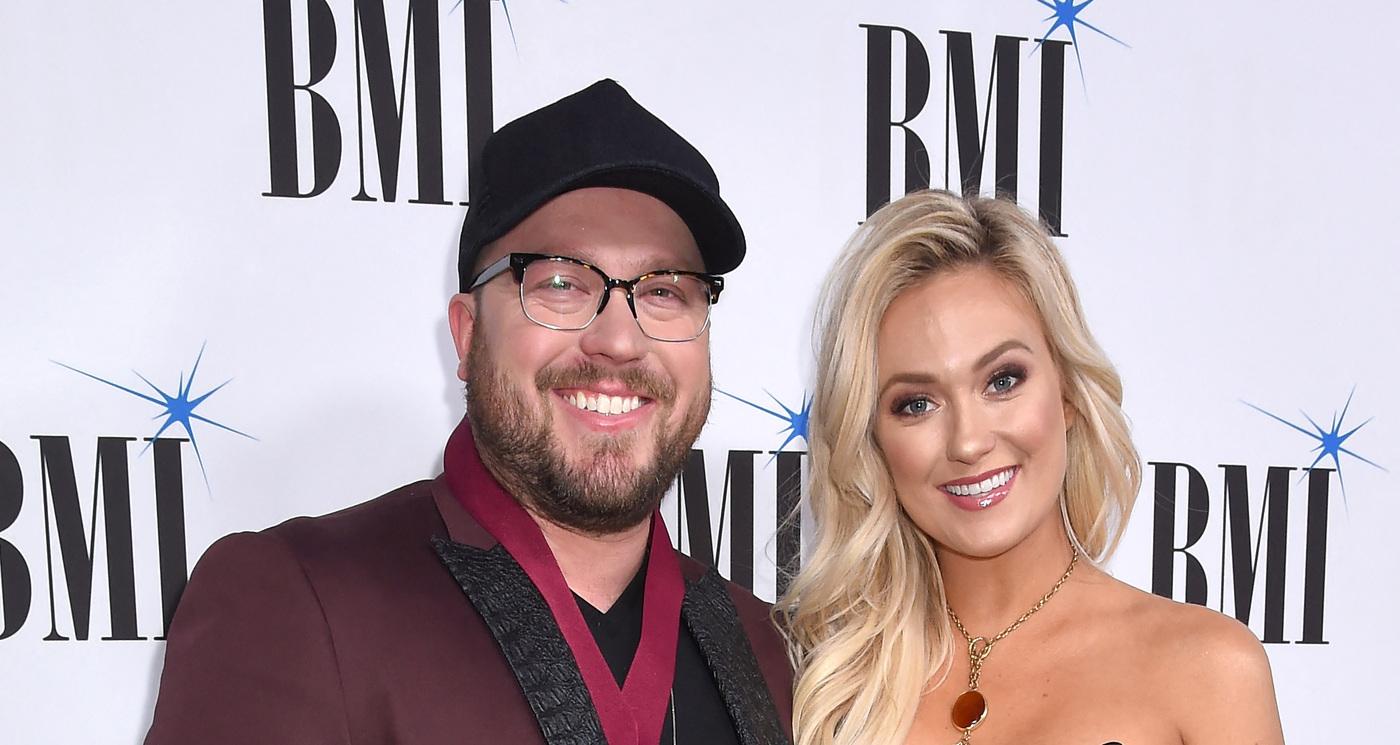 Mitchell Tenpenny is constantly on the road or in the studio, which is why he is adamant on scheduling time together with his wife, Meghan Patrick, who is also a country singer.
"If we're at home, we'll do a date night. We'll hang out and set aside time for us. It's very important to do that, but you also need to set aside time for your friends. She's an artist, too, and we're always traveling, so we're like two ships passing in the night," the 33-year-old exclusively tells OK! while talking about Prevacid, an over-the-counter medication that is used to treat frequent heartburn. "But when we get the time, we try to take advantage of it. We'll go out to dinner or chill at home and watch a movie, hang with our dogs, spend some quality time together."
Article continues below advertisement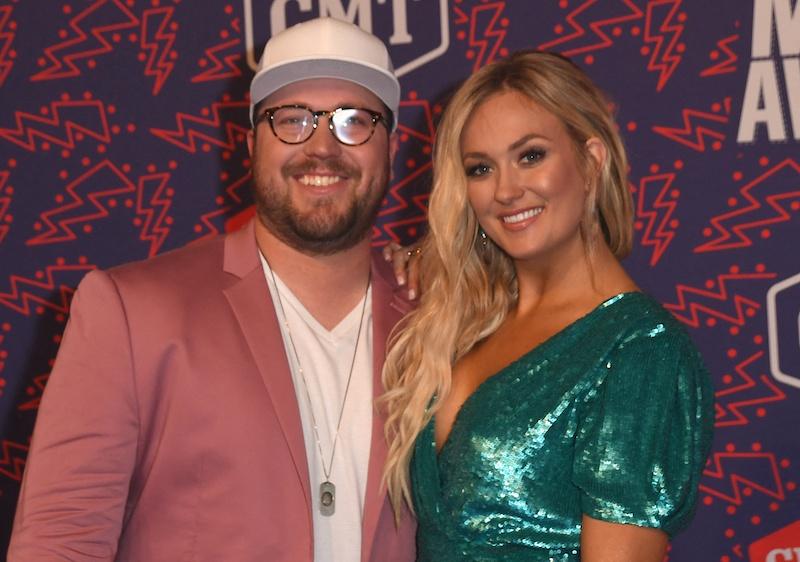 The duo, who got engaged in November 2021 in the bar where they first met, recently got married in October 2022. However, the "Drunk Me" crooner never imagined he would be with a fellow musician. "I just didn't think it would work, but then I dated everyone that wasn't a musician, and it didn't work. We always miss each other terribly being on the road, but we do understand we're both trying to live our dream and trying to give this our best shot," he explains. "We have such respect for each other. When you feel guilty being away from home, you can't do your best job out there. It's so valuable to have her. I want her to achieve her dreams more than anything right now, so we'll take a few years to miss each other and then hopefully we'll have a lifelong opportunity to have it all."
Article continues below advertisement
The Tennessee native is also inspired by his relationship, which is why a lot of his tunes are about his wife. "It's always fun to write songs for each other, as cheesy as it is," he says. "It's special because some of the lyrics you're like, 'Oh, that one is about me.' It's super cool to have that, and I love writing songs about her. They just naturally come out."
What's even crazier is that some of Tenpenny's songs are now played at weddings or during other milestone moments. "It shocks me every day," he notes. "We write these songs in little rooms, and we just got back from Germany and the Netherlands and they were singing them there. It's crazy how they travel. The reach has been insane. It blows my mind."
Tenpenny released his debut album, Black Crow, in 2015, but it wasn't until January 2018 when he saw his career really take off. In January 18, "Drunk Me" dropped, with his second album, Telling All My Secrets, releasing later that same year. It debuted at No. 5 on Billboard's Top Country Albums chart.
"I am living the dream. Growing up, we went to Florida, and now I am getting to travel the U.S. and see every bit of the country, which is incredible," he shares. "I'm so lucky and blessed to do it. I want to take advantage of it and soak it in. I know how rare this is."
Article continues below advertisement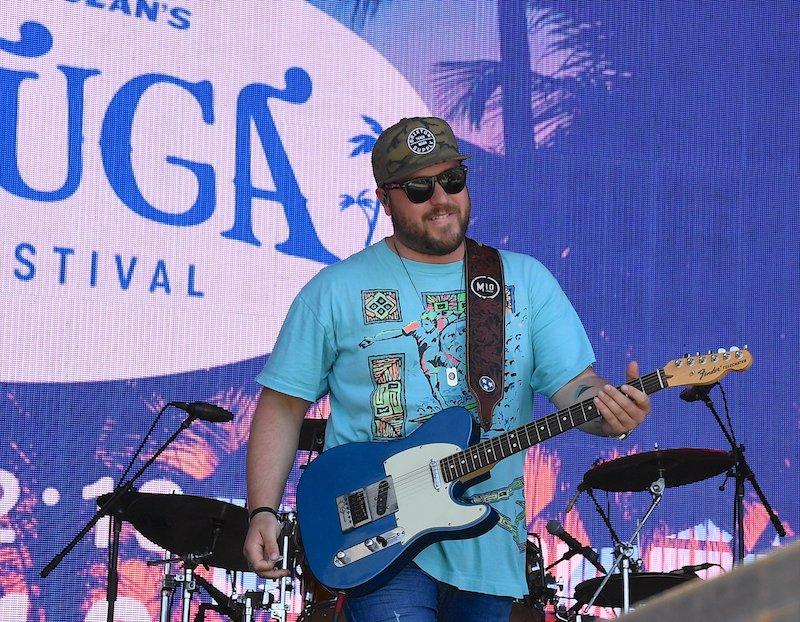 Article continues below advertisement
Never miss a story — sign up for the OK! newsletter to stay up-to-date on the best of what OK! has to offer. It's gossip too good to wait for!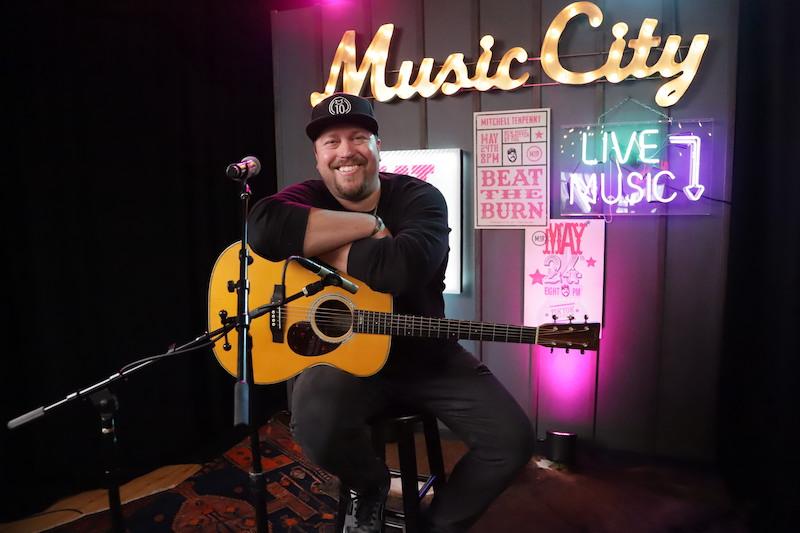 In the meantime, Tenpenny recently took to TikTok to surprise fans with a live "Beat the Burn" concert, debuting both his fan-favorites and singing new jingles on the fly inspired by "stressburn" — stress induced heartburn. "Prevacid definitely helps. It's what I start my morning with. The heartburn just happens, and I am not afraid to say I've struggled with it for a long time. A lot of it is because of stress and being away from your family. When you get in your head like that, it gets overwhelming and that's when I can start feeling it in my chest," he explains. "So, being able to take that daily medication has been a huge game-changer for me on the road."
"I miss my family, friends and wife when I am traveling, but I love what I do," he adds. "I have a great group of guys on the road with me, and I surround myself with good people that I consider family as well, which helps. But there's no cure for missing people — there just isn't. It's part of the business, and especially as you get older and want to grow a family. Me and Meghan want kids, but it's all about balance."