NEWS
Natalie Portman Is Breaking Binary Boundaries In Her New Children's Book, Insists 'Kids Want To See Themselves Represented'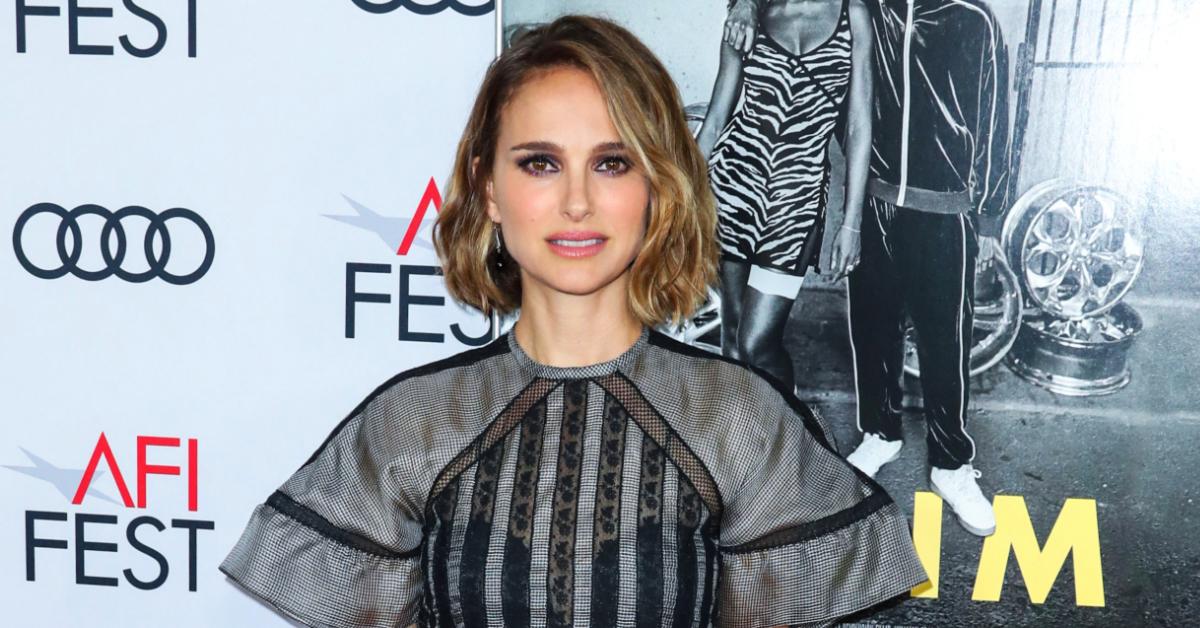 As Natalie Portman sees it, fairy tales need to get real. Disappointed that the fiction she loved as a child mostly centered on male characters, the actress redraws gender lines in her new book, Natalie Portman's Fables, by tweaking three timeless children's stories to reflect today's society.
Article continues below advertisement
In her version of The Tortoise and the Hare, for example, the slow, steady creature who wins the race is female.
"We live in a relatively 50/50 world, but because children's books primarily get into the male heart and mind, boys don't see women as protagonists of their own lives," says Portman, 39, who shares kids Aleph, 9, and Amalia, 4, with her husband, choreographer Benjamin Millepied, 43.
Article continues below advertisement
The Oscar winner talks more about flipping the script on paper and in her own life.
Article continues below advertisement
What inspired you to write this book?
Reading to my children, I found myself changing the pronouns in many of their books because so many of them had overwhelmingly male characters. Then, I realized that the problem was deeper because they get this skewed perspective of the world and whose stories are important to tell. I didn't want to throw out the classic stories because they're wonderful and have valuable lessons in them. I wanted to tell those stories in a way that is more reflective of the world as it is.
And that meant including characters who are non-binary as well.
Yes, absolutely. It's important because all kids want to see themselves represented. Also, books are kind of the first way of practicing empathy, so you want all kids to be cognizant of the spectrum of gender identities.
Article continues below advertisement
Did you notice a difference between the books your kids received?
When my son, Aleph, was little, people gave us regular books about cars and trucks that didn't feel particularly gendered. After my daughter, Amalia, was born, we started getting all of these feminist baby books where all the females were her females were heroic, impressive and accomplished. But having these "women who rock" books for girls is limiting too. It doesn't give women the credit they deserve when they do succeed wildly because it's not that they're innately better or stronger but are working hard at it.
Article continues below advertisement
What do Aleph and Amalia think of your book?
They were my first readers, so I got to test it all out on them and see how to keep their attention. The best way to do that was to make them laugh, so I put in funny words — like "The bunny makes a stink." Also, you never want anything to feel like vegetables. I love vegetables obviously, but you want to make the book fun.
Article continues below advertisement
Learning is important to you — you went to Harvard at the peak of your career! What inspires you to push on?
It's really funny, I never questioned was I going to go to college or not? And I think that has to do with our culture of like, that's what you do. I didn't know anyone who didn't go to college. That sounds so elitist! The question for me was more, am I going to continue acting after college? I think that's what I was [also] getting from my family. Like, "Now it's time to get your Ph.D. and go onto something real." [Laughs]
How do you feel when people see you as a role model?
When I look to people I see as role models, it's most helpful to me when they're open and confident about their weaknesses and insecurities — not in a fake, humble kind of way. It's similar to what I'm talking about in books and movies, that the women characters don't just need to be badass warriors to be feminist. It's great to have those, but we also need characters who have self-doubt, who make mistakes, who do things that might not be right all the time, because that's more like the majority of us.