EXCLUSIVE
'She Calls Herself A Survivor': Inside Nicole Richie's Journey From Dark Days Of Addiction To Doting Mom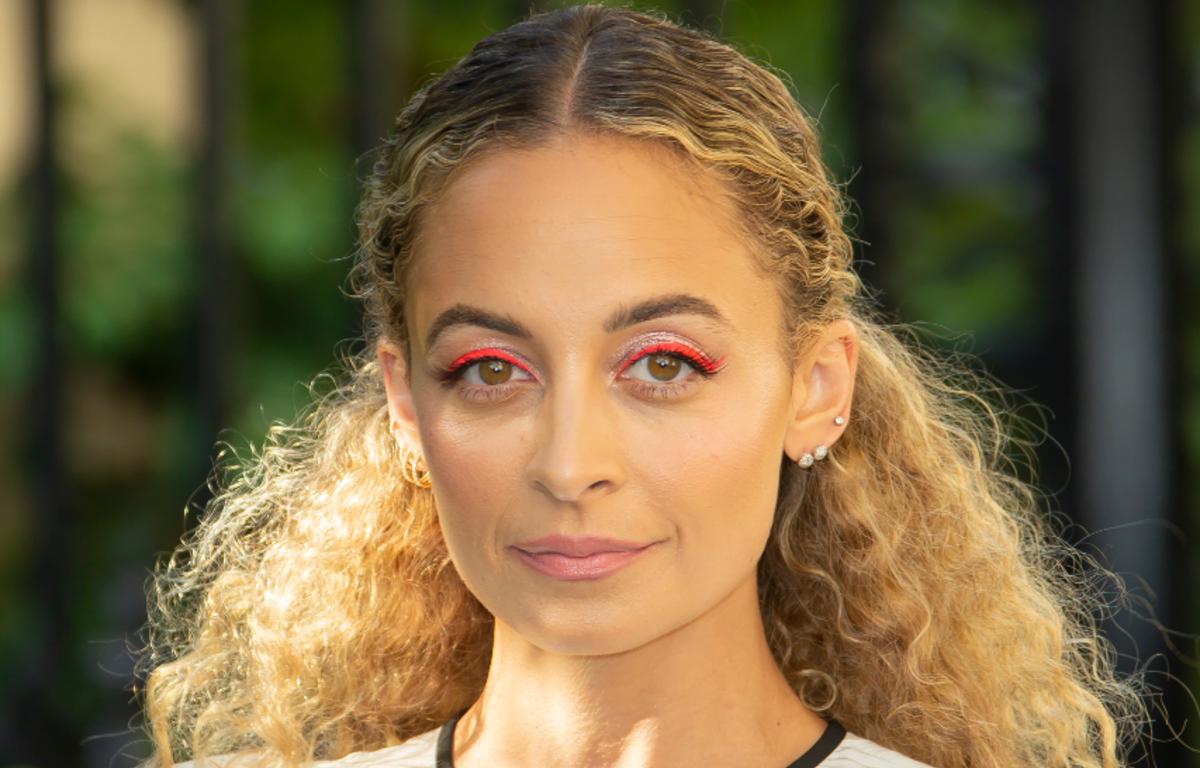 These days, Nicole Richie seems to be enjoying a pretty simple kind of life. When she's not busy working, the designer and her husband of 10 years, rocker Joel Madden, spend most of their time tucked away at their rustic Los Angeles spread raising their two children, daughter Harlow, 13, and son Sparrow, 11 (the hands-on mom is a volunteer at their school!), and their eight chickens.
Says an insider: "Nicole's favorite thing to do is to hang out at home with Joel, the kids and their animals."
Article continues below advertisement
But there was a time when it was hard to imagine that Richie's day-to-day could be so idyllic. And according to the insider, she's finally opening up to friends about everything she's endured, including a near-deadly addiction to drugs, a trip to rehab and crippling insecurities that led her to drop to just 80 pounds.
10 CELEBS WHO HAVE SURVIVED DOMESTIC ABUSE — AND HOW THE ONE LOVE FOUNDATION IS WORKING TO STOP VIOLENCE BEFORE IT STARTS
"Nicole says she almost didn't make it — and that it's a miracle she's still alive," shares the insider. "She calls herself a survivor. She went to hell and back and says she had to fight for her life with every ounce of strength she had."
Richie grew up as the privileged daughter of legendary musician Lionel Richie, who adopted her from her birth parents with his then-wife, Brenda. As a teen, she fell in with the wrong crowd and admits she was doing cocaine by age 14 and heroin at around 19. "I was pretty out of control," she recalled.
After losing two friends to drugs, a desperate Richie reached out to her famous father. "I got a phone call and she said, 'Dad, I need help, I don't want to be the third one,' " Lionel, 71, revealed. He canceled his tour and joined Nicole in rehab.
"He was terrified," says the insider. "It was a life and death matter, but he took control as best he could to save his daughter."
ROMAN HOLIDAY! NICOLE RICHIE AND JOEL MADDEN TAKE SON ON EUROPEAN VACATION
Article continues below advertisement
Nicole sobered up and soon began filming the first season of her hit reality show, The Simple Life, in which she and real-life best friend Paris Hilton starred as two socialites hilariously attempting menial jobs. With her quick-wit and down-to-earth personality, Richie quickly became a household name, but with fame came more problems.
Her friendship with Hilton began to turn toxic. "Paris was considered the star of the show and the big name, but Nicole was the one who drove it. That seemed to bug Paris," dishes the insider, noting that the stars had a falling out but have since reconnected.
Richie's petite frame was also shrinking, leading to rumors of an eating disorder. After gaining weight in rehab, the insider says the reality star became obsessed with slimming down and dieting.
LIONEL RICHIE ADMITS HE WANTS DAUGHTER SOFIA TO EXPERIENCE 'FAILURE' IN HER CAREER
"People were whispering about anorexia because her bones were popping out of her skin and her wrists looked like they might snap in two," shares the insider. "There were even stories out there that she'd taken to wearing children's size pants because they were the only ones that fit."
Richie admitted she'd lost too much weight. "I know I'm too thin right now. I'm not happy with the way I look," she stated, and she later revealed she was diagnosed with hypoglycemia, caused by dangerously low blood sugar levels.
"She was plagued by weight loss and fainting spells," says the insider. "It was a frightening time." But in late 2006, Richie's life took a positive turn when she started dating Madden. "We met and were partners from day one," she's said of the Good Charlotte singer, 41.
HEIDI KLUM POKES FUN AT NICOLE RICHIE FOR HER STRICT PRE-FLIGHT CLEANING ROUTINE
Article continues below advertisement
He was equally smitten. "There's no way you can't fall in love with [Nicole] when you get to know her," he gushed, adding, "She's a great woman." Madden stood by Richie when she was arrested for driving under in the influence just weeks into their romance (she was sentenced to four days in jail but only ended up serving 82 minutes) — and when they found out they were expecting not long after.
The pregnancy made Richie finally take control of her health and her actions. "I have to set the right examples," she noted. "I have to really be someone that I would want my child to look up to."
Richie and Madden wed in 2010 at Lionel's lavish L.A. mansion. But rumors about the state of their marriage started swirling when he became a coach on Australia's The Voice in 2012.
NICOLE RICHIE SAYS SHE'S 'HOT' & 'HORNY' AT HER HONEY MINX COLLECTION LAUNCH
"Joel was away for weeks at a time," says the insider, adding that the distance "put a strain" on their relationship. The couple maintained a united front, with Madden calling Nicole his "guiding light," but the stress seemed to be getting to her.
Article continues below advertisement
"The issues were wearing Nicole thin," says the insider, noting that the success of her fashion lines on top of parenting duties became a lot to handle. "She was juggling so much." She was able to persevere thanks to the inner strength that had gotten her through tough times before. After 20 years of privately struggling with addiction and body issues, she's come out stronger than ever. And she's not looking back.
"Being ashamed of your life is not OK," she noted. "We have to embrace ourselves and hold every part of our journey in some type of light. Instead of reliving my past as a point of shame, I've [learned] the lessons."
NICOLE RICHIE'S DAUGHTER HARLOW GETS EMOTIONAL WHILE LEAVING A BIRTHDAY PARTY
As Madden prepares to turn 40 later this year, her career is on fire thanks to a role on the sitcom Bless This Mess and a judging gig on Making the Cut. Her marriage to Madden "is in an amazing place," says the insider, adding that getting so much family time during lockdown "has only brought them closer." It's also reignited her baby fever.
"Nicole loves being a mom and would welcome the chance to have one more child," spills the insider. "She has more energy now than ever, and she wants to build on the amazing life she already has. Giving her kids a little brother or sister would be the cherry on top."