NEWS
Miracle Baby: Ohioan Woman Who Suffered Eight Miscarriages Over Five Years Surprises Obstetrician With News of Pregnancy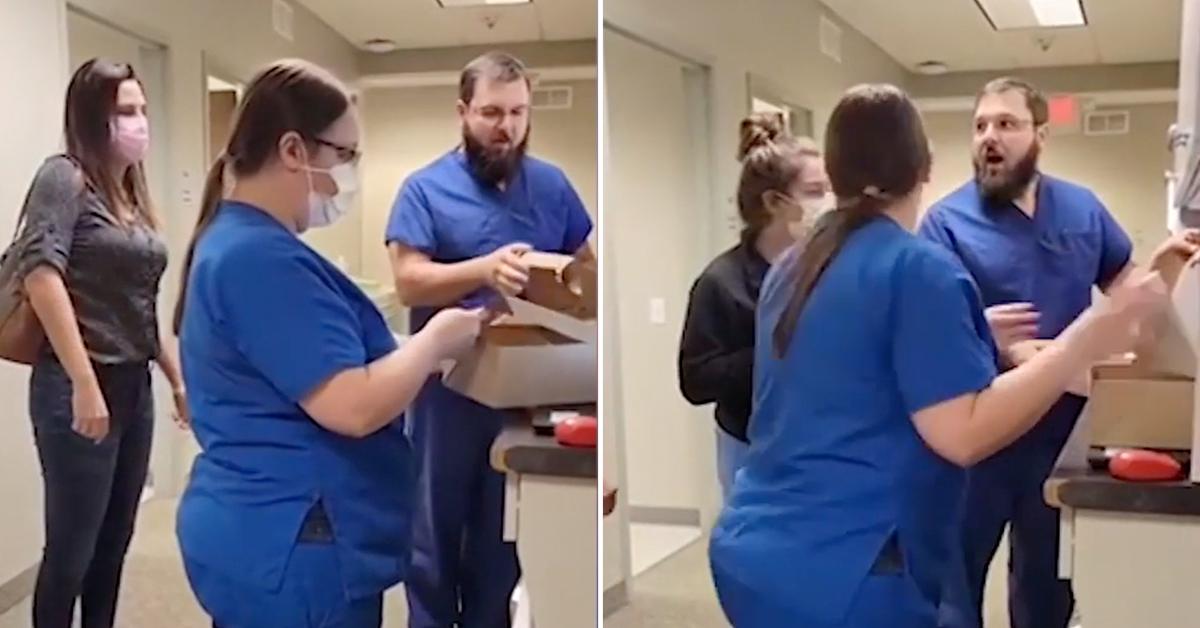 A couple from Ohio have captured the heartwarming reaction of their obstetrician and nurse when they surprised them with the news they were expecting!
Article continues below advertisement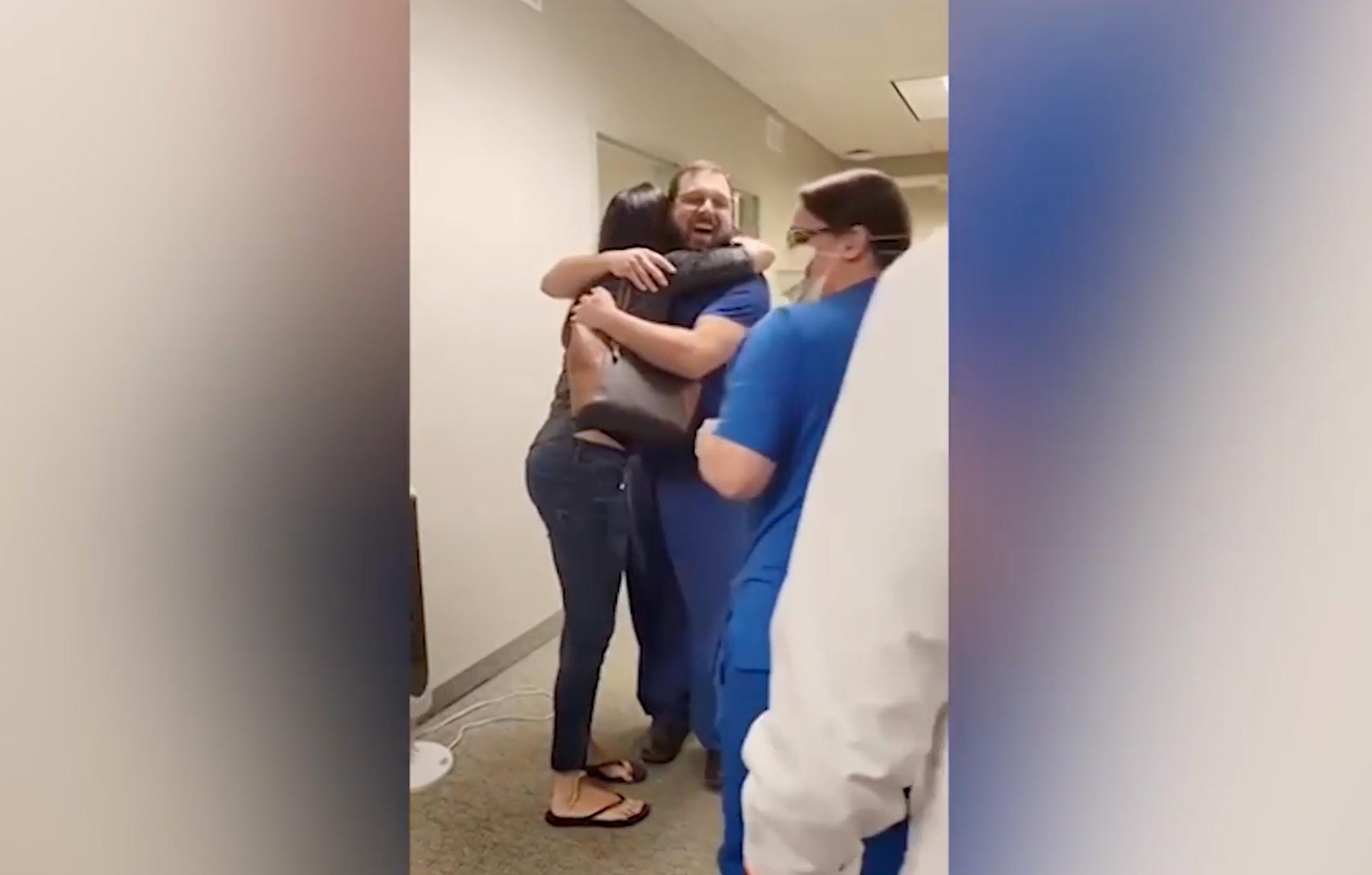 Lauren Wynn has been struggling for the last five years to carry a full term pregnancy.
She and her husband, EJ — who, at one point, sold sneakers in order to raise money for expensive IVF treatments — have been through eight miscarriages, and Lauren has had 11 surgeries related to her tragic pregnancy losses.
Article continues below advertisement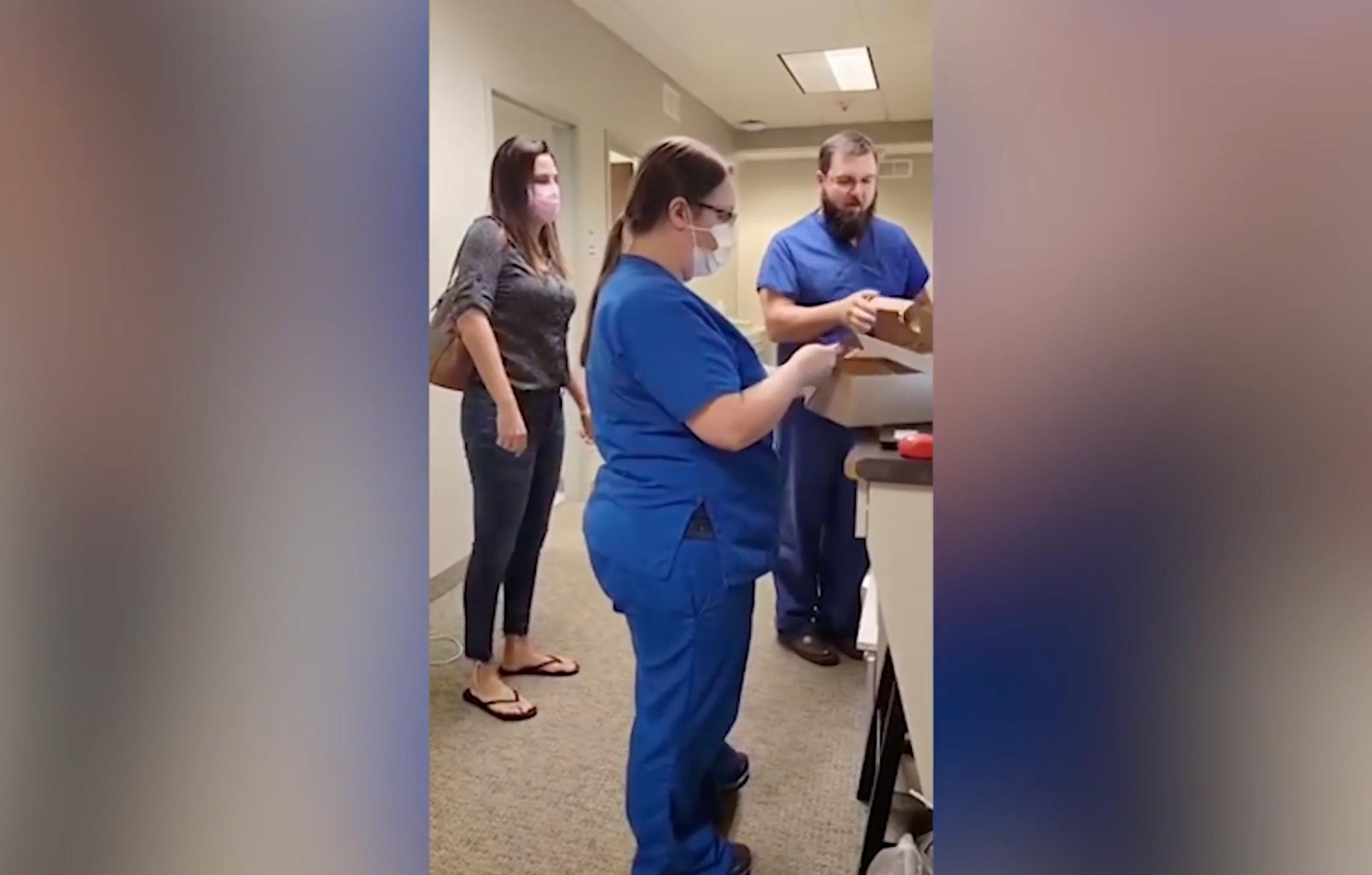 "To have a baby would be a dream come true for us. It's everything we have wanted since before we even got married," Lauren candidly admitted in an interview with Good Morning America in January. "The journey has been a little rough for us."
Article continues below advertisement
"When we had our first loss, I felt very alone," she explained. "There have been some very discouraging times. There have been times where I was like, 'I can't do this anymore. I can't do another injection. I can't put us through another loss.' ... Then you blame yourself and ask, 'What's wrong with my body? This isn't supposed to be happening.'"
CHRISSY TEIGEN SHOWS OFF FAB FIGURE IN SEXY WORKOUT SET AMID IVF JOURNEY
The couple decided to try IVF — which stands for in vitro fertilization — in the closing months of 2021 with the help of Obstetrician Dr. Huff and Nurse Tina, who were both there every step of the way, providing the couple with support.
Upon discovering she was pregnant, Lauren surprised her medical team with a gift to show her gratitude. She included the news that she was pregnant as a bonus surprise and captured the heartwarming reaction on camera!
Article continues below advertisement