Prince Harry 'Is Demanding' Meghan Markle Be Part Of His Mother Diana's 60th Birthday Tribute — Or Else His Presence At The Palace Could Be In Jeopardy
Another royal war may be brewing. Brothers Prince William and Prince Harry announced in 2017 that a statue to commemorate the 20th anniversary of Princess Diana's death — and all the amazing work their later mother did — would be installed on July 1, 2021, in the Sunken Garden of Kensington Palace.
Article continues below advertisement
But a lot has happened since then, with Harry and wife Meghan Markle taking aim at the royals in their bombshell interview with Oprah Winfrey and upsetting many in and outside the family. Now, The Royal Observer reports that tensions are extremely high as the summer ceremony approaches — and that Harry is making some serious requests.
"Harry is demanding that Meghan be part of the official ceremony. She will not be able to attend in person because of the couple's second child, but Harry is pushing to have a comments prepared by Meghan included in the event or a video message featuring his wife released to the media the same day the brothers unveil the statue," a Royal Observer source dished.
Article continues below advertisement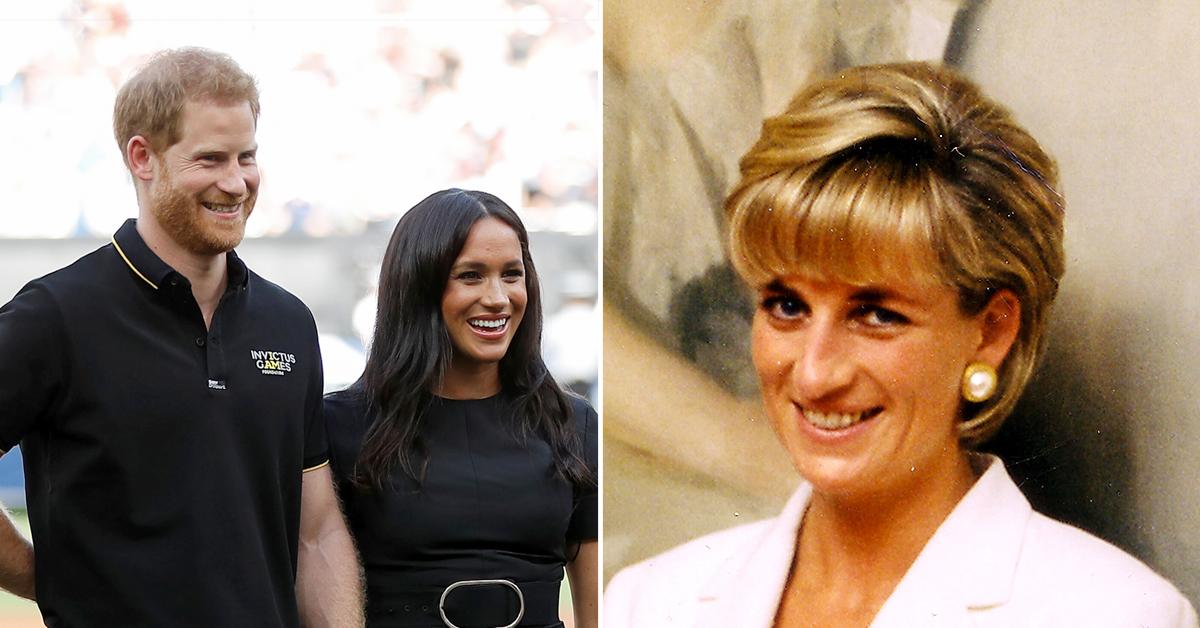 And if Harry doesn't get his way, family fear the Duke of Sussex could do the "unthinkable" and refuse to attend the ceremony altogether.
Article continues below advertisement
"It is very possible that Harry does not return to the U.K. for the event," an insider added. "The cold shoulder Harry received at Prince Philip's funeral is not helping. Harry was rattled not only by his family's reaction but also by the negative media coverage he received during his short stay. Now he may bow out of the upcoming trip all together."
Article continues below advertisement
Before Harry and Meghan revealed the big news of baby number two, it was announced in August 2020 that the couple, along with son Archie, would all be in attendance. The birth of their daughter would give them a convenient excuse to stay put in the United States.
"Diana loved spending time in the gardens at Kensington Palace. It was her refuge and sanctuary. She would cut flowers from the garden for her desk. Her two boys picked the perfect place for the statue, now let's hope they both are there when it is unveiled."