NEWS
Paulina Porizkova Poses Nude At 55 To Show That 'Sexy Has No Expiration Date' — See The Thirst Trap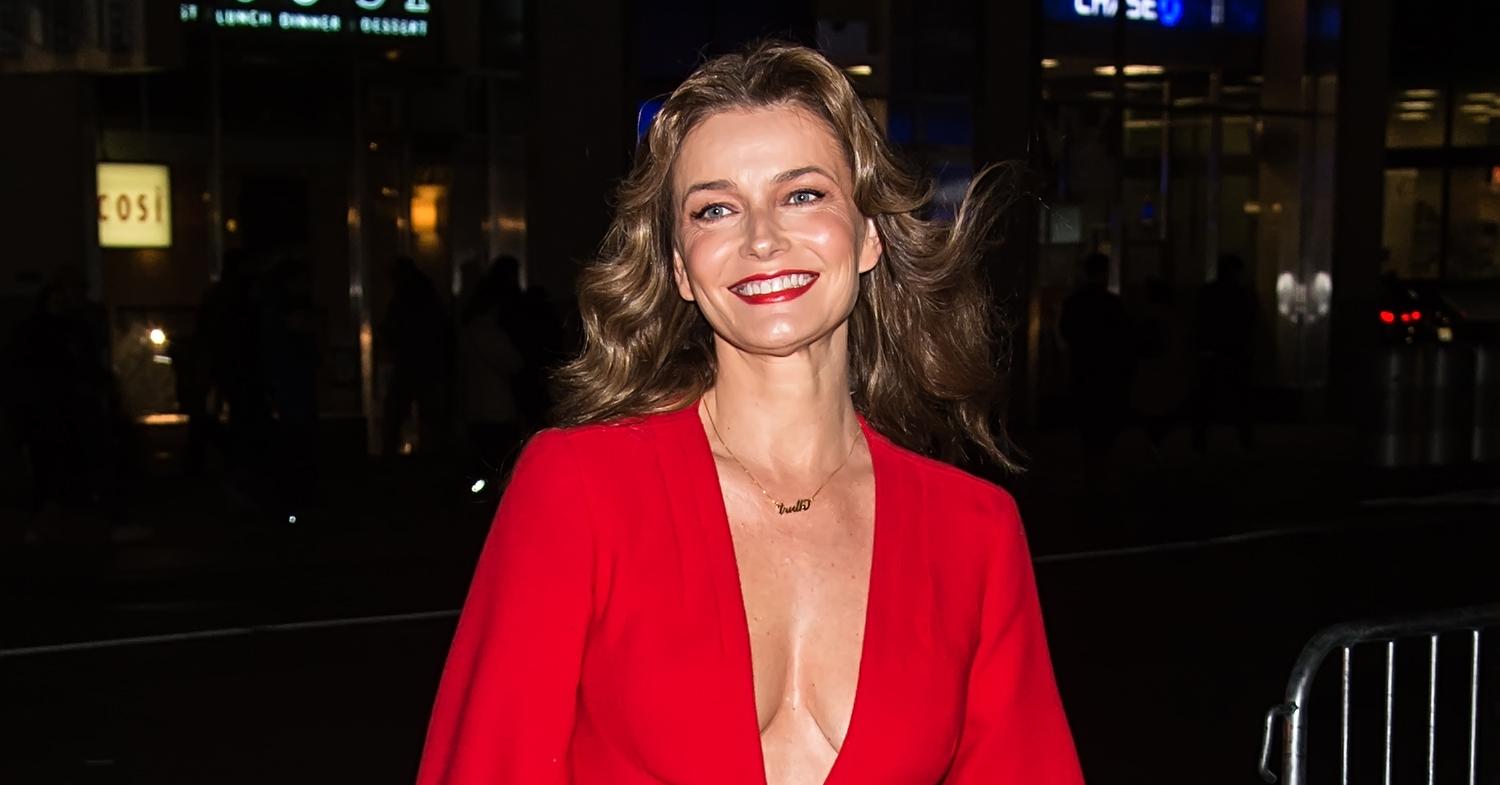 She's still got it! Paulina Porizkova posted a nude photo on Instagram — but not for the reason you might think.
Article continues below advertisement
"Put your clothes on," the 55-year-old captioned the steamy snap.
Porizkova posed naked in her bedroom and covered her breasts with one arm, while her private area was carefully hidden behind her bed frame. The supermodel smiled for the camera in the makeup-free snap, which showed off her toned tummy.
Article continues below advertisement
Article continues below advertisement
"Today, on a serious note, thoughts inspired by the brouhaha around a sexy photo of @elizabethhurley1 [Elizabeth Hurley]," she continued, referring to Hurley's recent topless photo on Instagram.
"When I was in my twenties and thirties, the less I wore — the more popular I was. In my forties, I could walk around practically naked and illicit nothing more than a ticket for public indecency. At fifty, I am reviled for it. 'Put on your clothes, grandma. Hungry for attention, are you? A little desperate here? You're pathetic,'" Porizkova shared in regards to negative comments she receives on thirst traps.
Article continues below advertisement
"Why is sexiness and nudity applauded in a woman's youth and reviled in her maturity? Because of men. Men are biologically programmed to spread their seed, inserting themselves into fertile containers which advertise their viability through youth," she continued. "What does this say for men who do not want children? Men who have all the kids they wanted? Men who don't want kids right this second? Unevolved. And what does this say for women like myself, who need to be validated by the male gaze? Insecure."
"The only thing that is pathetic here is allowing others to set your priorities. #sexyhasnoexpirationdate #betweenjloandbettywhite," she added.
Article continues below advertisement
Fans quickly rallied behind Porizkova after her candid post.
"I wish I could love this a hundred times!" one person commented.
"I could not love this post more! ❤️ You are are hot, sexy, gorgeous and this 52-year-old woman appreciated you putting yourself out there!" another gushed.
"You are brave, brazen, beautiful, but above all, BRILLIANT!" a third wrote.
The model opened up about aging last week with a close up makeup-free selfie and wrote about how it felt to be past her "prime."
Article continues below advertisement
"I do miss the attention. Aging, (looks) when your whole life has been about the way you look is not super rewarding," Porizkova said in response to being asked if she missed her youth.
Article continues below advertisement
The blonde beauty explained that models were supposed to "represent the physically perfect woman" but could never measure up because "there is always someone with better legs. Of nose. Or lips."
Porizkova shared that she actually felt down about herself when she was younger, as she could walk into a room and some people "are whispering that you're not all that hot up close or in real life."
"And now, when I finally appreciate what I had been given, it's in society's opinion I'm losing my beauty," Porizkova shared. "The combination of my learning, maturing, and earning my wrinkles, combined with the way I look, I believe is the best balance I have ever had."