ROYALS
Oprah Winfrey Was 'Surprised' Meghan Markle & Prince Harry Went 'All The Way There' In Tell-All Interview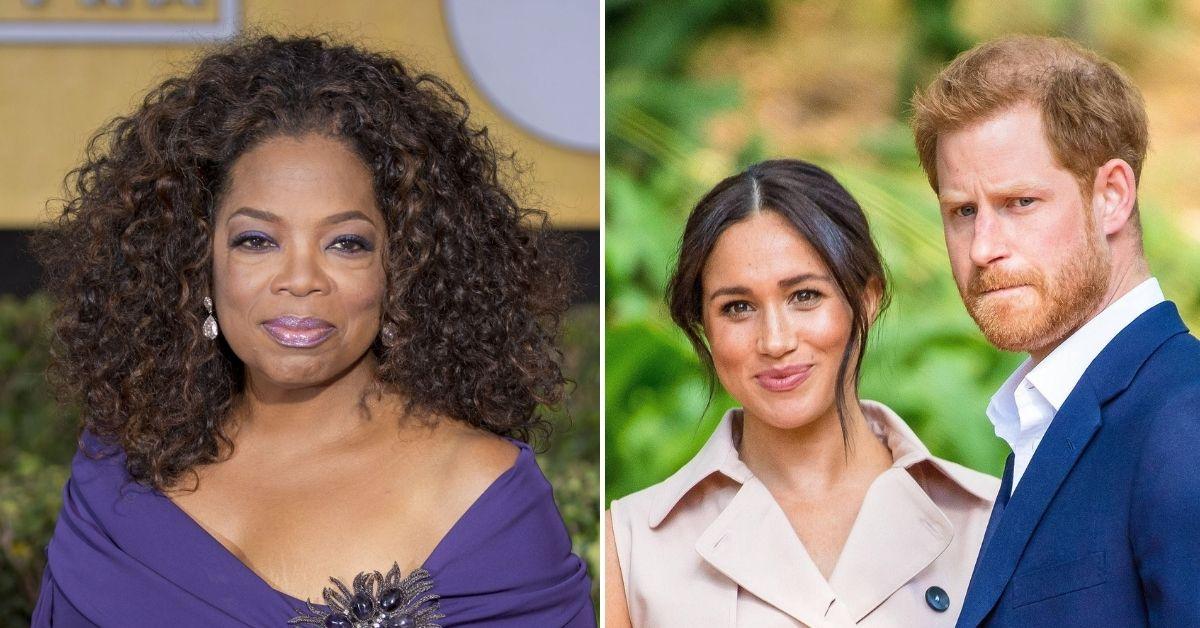 Article continues below advertisement
"I had no idea that it would have the reverberating impact that it has had and continues to have," Winfrey admitted on the launch of The Nancy O'Dell Channel.
Winfrey was "surprised" when the royal couple brought up conversations that had been had about what color skin their son, Archie, would have when he was born and that Meghan was allegedly not supported when she felt suicidal.
Article continues below advertisement
Article continues below advertisement
"They didn't want him to be a prince... which would be different from protocol, and that he wasn't going to receive security," Meghan said during the tell-all. "We have in tandem the conversation of, 'He won't be given security. He's not going to be given a title.'"
"The reason why it was such a powerful interview… What makes it powerful is when you have somebody else who is willing to be as open as vulnerable, as truthful as they were. The reason the interview was what it was because they answered the way they did," Winfrey noted.
Article continues below advertisement
Winfrey did not meet up with Meghan and Harry in person before the interview but said they exchanged messages. "I did text them and say intention is very part important to me, tell me what your intention is so that we can be aligned in our goal," she recalled. "Our shared intention was the truth."
Article continues below advertisement
The interview aired on CBS on March 7 with no prior leaks of the interview footage. "I remember when we finished doing the interview, and that interview was 3 hours and 20 minutes I think, I stood up and said to the crew, 'We all know what was said here and how important it is to have a trust to the people who just shared that so I'm hoping you all will not go out into the world and share what has happened here.' And nobody did," Winfrey said of protecting the footage.
"So as we were releasing clips to CBS, we were releasing them in such a way that whatever was being put out there could not be exploited. So a lot of time and effort and energy went into it on my part," she added.
Article continues below advertisement
Harry has since reunited with his family in the U.K. at Prince Philip's funeral where he was seen speaking to his brother, Prince William, although the pair did not walk side by side during the funeral procession.
However, as previously reported by OK! the talk between Harry and his family was said to be a "clear-the-air talk" at Harry's, Frogmore Cottage home after the funeral before he returned to California.
Article continues below advertisement
"The whole family is saddened to learn the full extent of how challenging the last few years have been for Harry and Meghan. The issues raised, particularly that of race, are concerning. Whilst some recollections may vary, they are taken very seriously by the family privately," Buckingham Palace said in a statement following the interview, while William told the press the royals were "not a racist family."