President Joe Biden Says Queen Elizabeth II Reminds Him Of His Mother
Article continues below advertisement
"She was very gracious," the President told reporters on Sunday, June 13, at Heathrow Airport following his get-together with Her Majesty at Windsor Castle.
Article continues below advertisement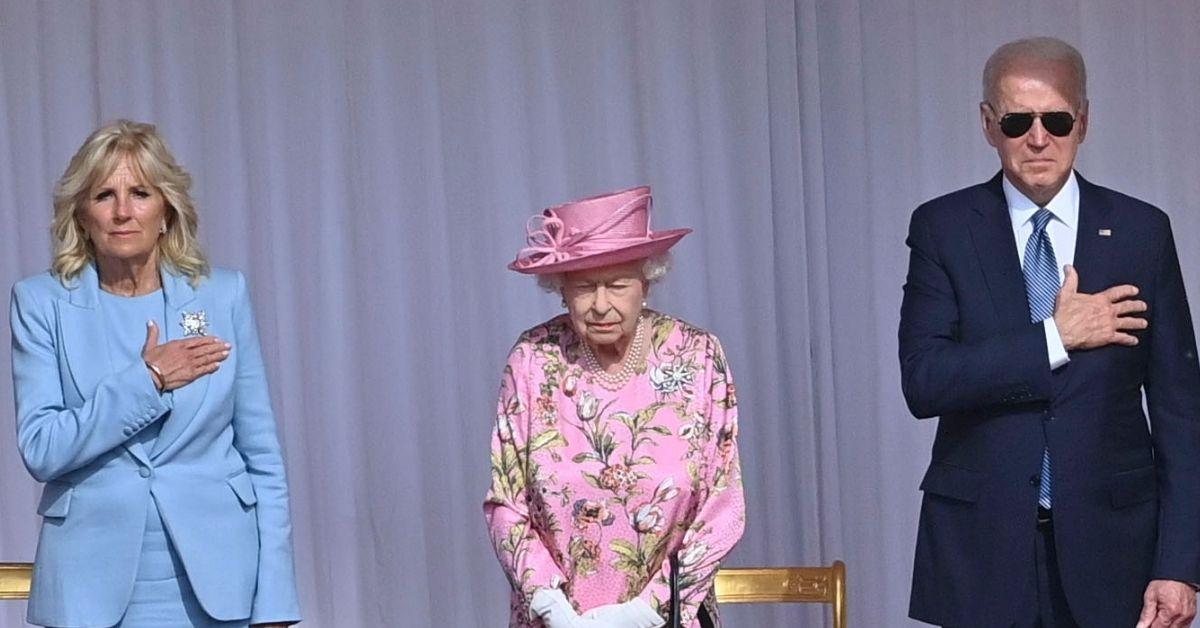 Article continues below advertisement
"I don't think she'd be insulted," the 78-year-old continued, "but she reminded me of my mother — the look of her and just the generosity."
"She's extremely gracious, that's not surprising, but we had a great talk," he explained, noting the two discussed world leaders Vladimir Putin and Xi Jinping. "We had a long talk."
Article continues below advertisement
Article continues below advertisement
Since the Queen took the throne 69 years ago, she has met 13 of the 14 sitting presidents, with the exception of Lyndon B. Johnson. The Queen previously hosted former Presidents Donald Trump, Barack Obama and George W. Bush at Windsor castle.
This was one of the first official engagements for the Queen following the death of her husband Prince Philip in April.
Article continues below advertisement
After meeting the Queen, Biden reportedly flew to Brussels for the 31st Summit of the North Atlantic Treaty Organization (NATO) to recommit to the Transatlantic Alliance.
Article continues below advertisement
"This trip will highlight America's commitment to restoring our alliances, revitalizing the Transatlantic relationship, and working in close cooperation with our allies and multilateral partners to address global challenges and better secure America's interests," White House press secretary Jen Psaki said in a statement before the trip.
Biden also met with new Israeli Prime Minister Naftali Bennett. "On behalf of the American people, I congratulate Prime Minister Naftali Bennett, Alternate Prime Minister and Foreign Minister Yair Lapid, and all the members of the new Israeli cabinet," he said in a statement.
Article continues below advertisement
"I look forward to working with Prime Minister Bennett to strengthen all aspects of the close and enduring relationship between our two nations," the statement continued. "Israel has no better friend than the United States."
The President added, "The bond that unites our people is evidence of our shared values and decades of close cooperation and as we continue to strengthen our partnership, the United States remains unwavering in its support for Israel's security. My administration is fully committed to working with the new Israeli government to advance security, stability, and peace for Israelis, Palestinians, and people throughout the broader region."