ROYALS
Prince Andrew Offered $7 Million To Take Lie Detector Test About Jeffrey Epstein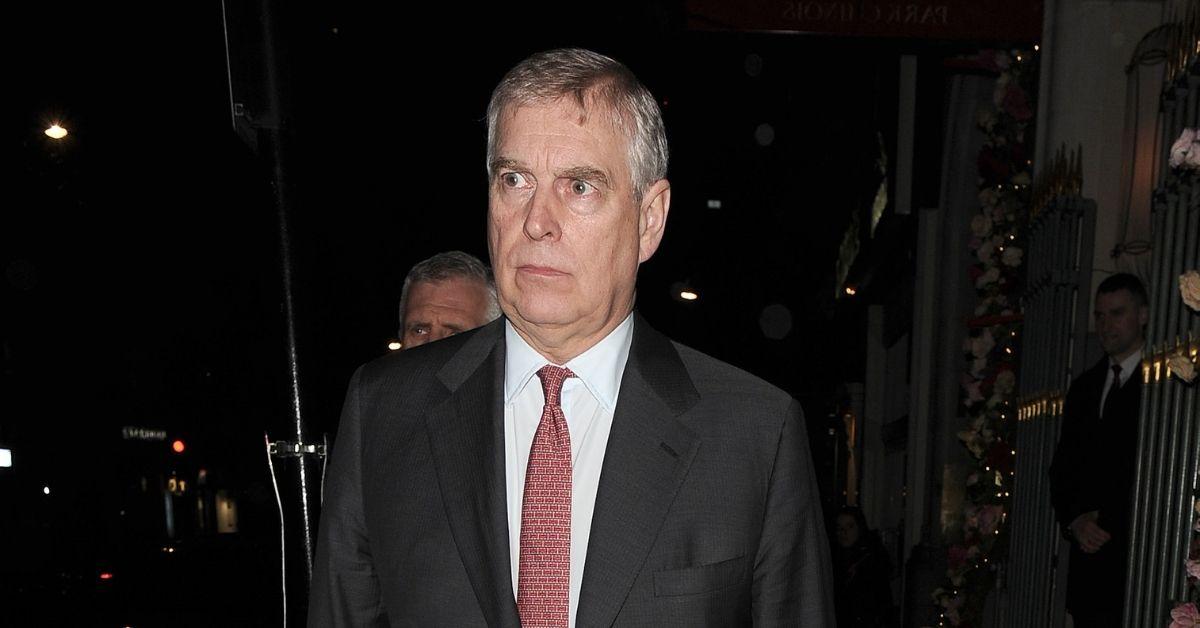 Article continues below advertisement
Investigative journalist Ian Halperin is offering the 61-year-old the money "to come clean and take a polygraph test with a world-leading polygraph examiner."
In particular, Halperin wants to ask Andrew about allegations made by Virginia Roberts Giuffre, who has claimed that she was brought from the U.S. to the U.K. in 2001 to sleep with him. "I knew I had to keep him happy, because it's what Jeffrey and Ghislaine [Maxwell] would expect from me," she said on BBC's Newsnight.
Article continues below advertisement
Halperin insisted that he has the cash and said he was a member of a global investment group to stop child sex trafficking.
Article continues below advertisement
Halperin also alleged in his book, Controversy: Sex, Lies, Dirty Money, that Andrew is a sex addict. "One of Andrew's ex-lovers said he had a sex addiction because he was always second to Prince Charles... He compared his relationship with his brother... to William and Harry," Halperin wrote.
Article continues below advertisement
"William is looked at as royal material, just like Charles, whereas he and Harry were the bad boys … This led to his playboy lifestyle. He wasn't getting attention; it made him feel special to get these beautiful women in his bed."
Halperin alleged that the royals intentionally directed the media towards Meghan Markle and Prince Harry to draw attention away from Andrew's relationship with Epstein. And while Halperin said that he has no evidence that Andrew had sex with underage women — Andrew has strongly denied allegations made by Giuffre — "there is no doubt that Epstein provided girls to Andrew, and that was the reason they were friends," he claimed.
Article continues below advertisement
Following Andrew's appearance on Newsnight, during which he said he has "absolutely no memory of that photograph" with Virginia Roberts Giuffre, the Queen's son stepped down from royal duties in 2019.
Article continues below advertisement
The Duke wrote that it had become "clear to me over the last few days that the circumstances relating to my former association with Jeffrey Epstein has become a major disruption to my family's work and the valuable work going on in the many organizations and charities that I am proud to support."
Epstein died in prison in 2019, and Maxwell is currently behind bars as she awaits her own trial later this year.
Ian Halperin first spoke with Page Six about offering Prince Andrew money to take a lie detector test.