ROYALS
Prince Harry & Meghan Markle Break Cover After Royal Showdown To Attend Ellen DeGeneres & Portia De Rossi's Star-Studded Vow Renewal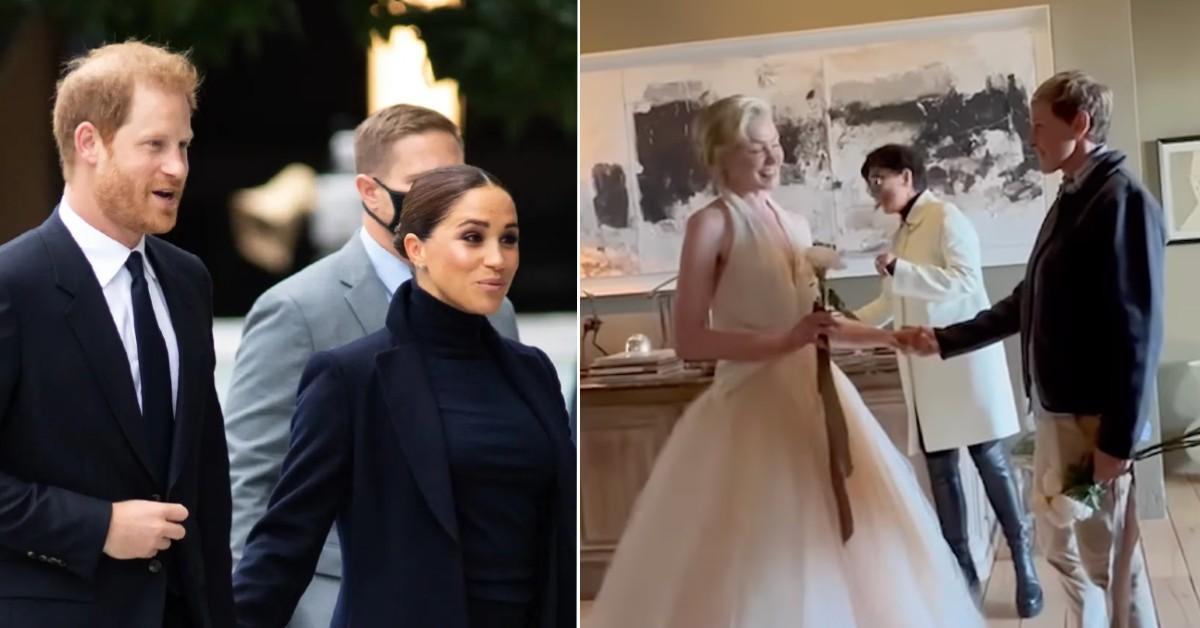 Article continues below advertisement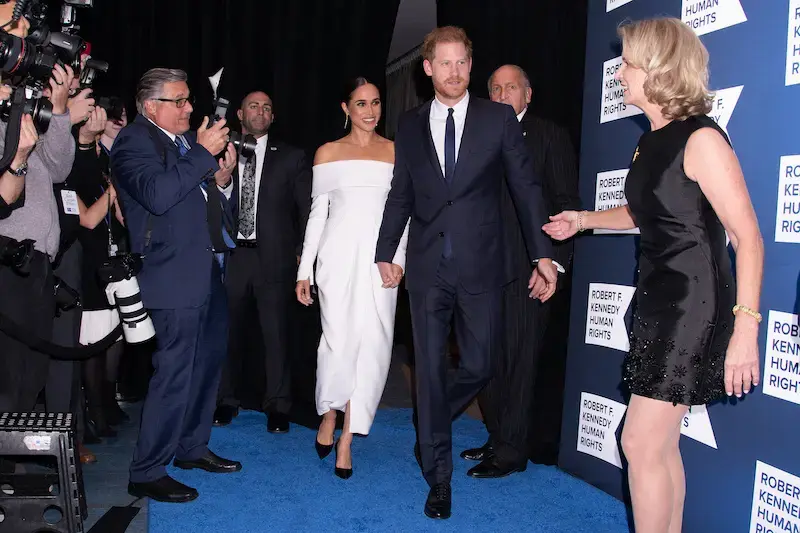 As OK! previously reported, Portia decided to surprise her wife with the impromptu vow renewal 14 years after saying "I Do" to the Finding Nemo voice actress in 2008. The pair first started dating in 2004.
"Welcome to Portia's birthday party and to the newest home of one of my favorite couples," Jenner gushed in a video of the adorable ceremony. "These two were born for each other and Corey [Gamble] and I have spent so much time with them as their friends, neighbors, dance partners, cocktail buddies and late night chat sessions."
Article continues below advertisement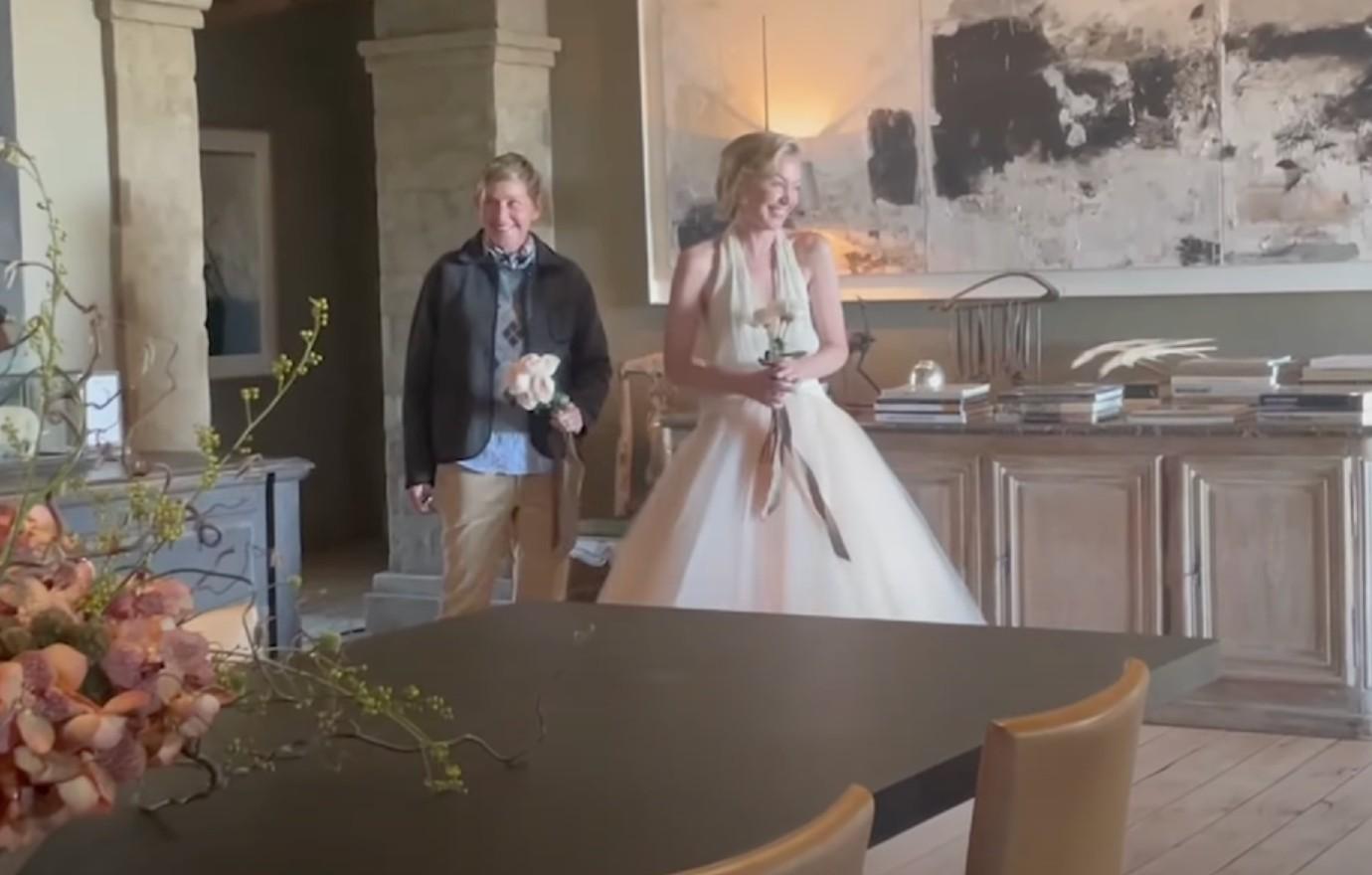 Jenner went on to call them "couple goals," "a match made in heaven," and "two peas in a pod" in her heartfelt speech, sharing that their "love and commitment" to each other makes her "so happy" to see.
Article continues below advertisement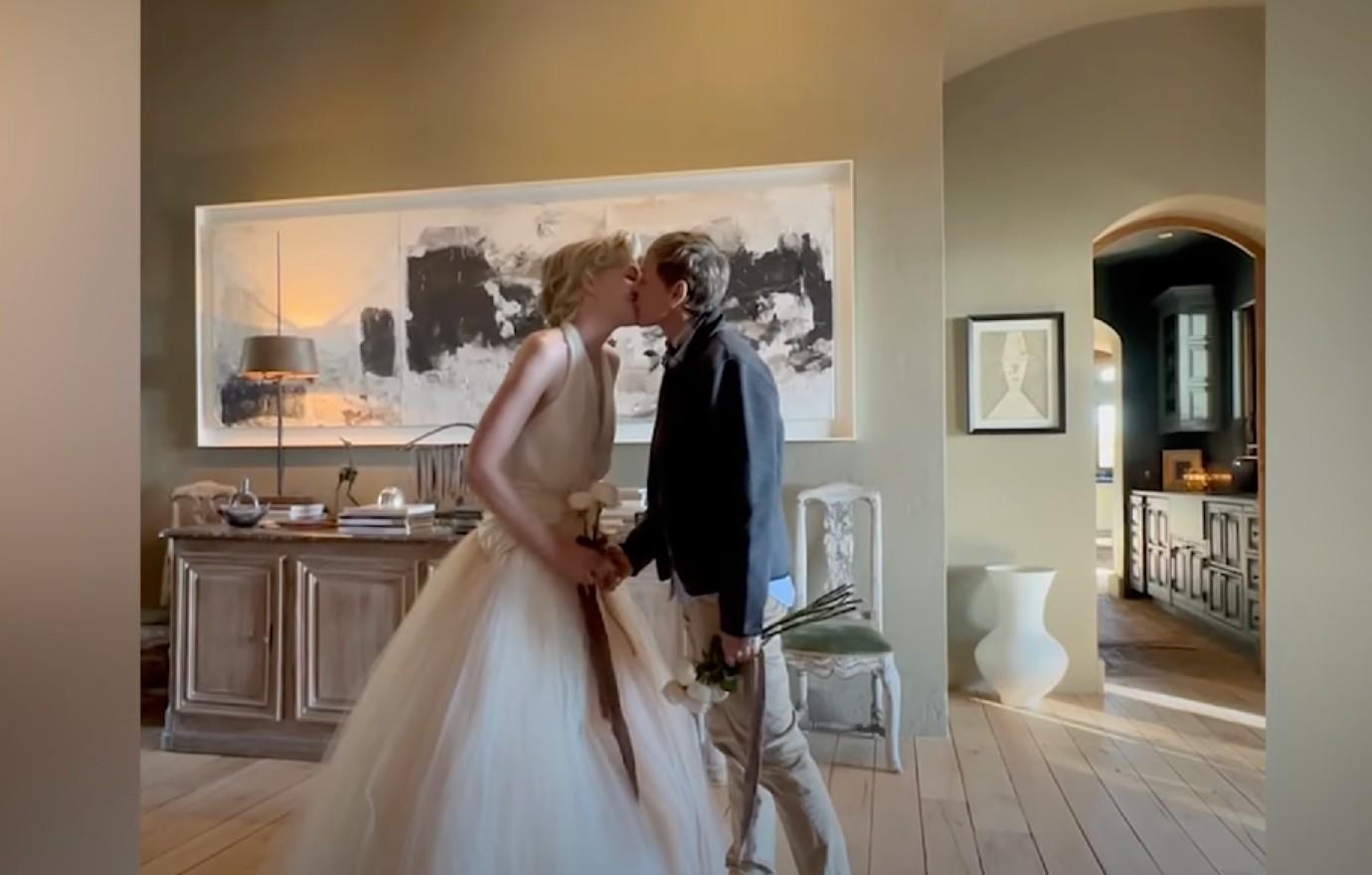 When it was Portia's turn to speak, she assured the amazed television personality that she was "the most important thing in the world" to her and that she wanted to show all of their family and friends how much she appreciates her.
Noting that all of her personal accomplishments "just all kept leading back" to Ellen, she added, "I thought, what greater accomplishment can I ever have in my life than being loved by someone who is so magnificent."
Article continues below advertisement
The Ellen DeGeneres Show host followed up her wife's tender words by telling her that she loves and adores her and that she would "not be on this Earth" without her.
"You save me every day. Thank you for saving me every day," she continued. "And I'm the lucky one."
TMZ was first to report the snaps of Harry and Meghan at Ellen and Portia's new nuptials.