COUPLES
Ellen DeGeneres & Portia De Rossi Renew Wedding Vows In Romantic Surprise Ceremony Officiated By Kris Jenner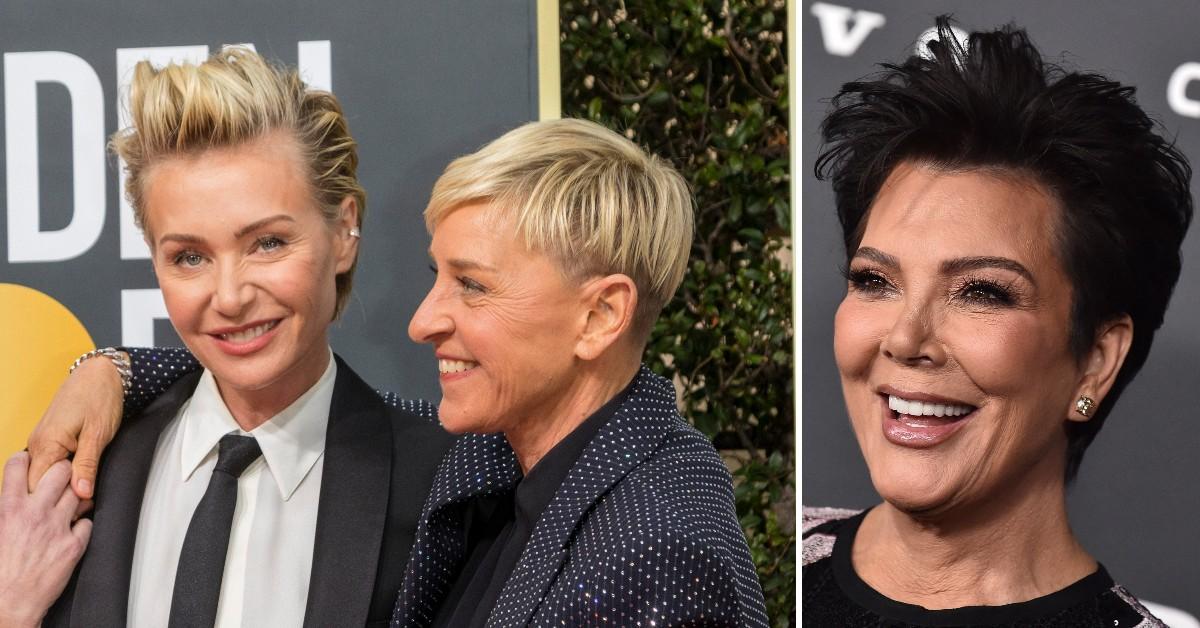 Ellen DeGeneres and Portia De Rossi said "I Do" — again!
14 years after first tying the knot, the Hollywood couple decided to celebrate their love all over again with a ceremony officiated by longtime friend Kris Jenner — all of which was a major surprise to the television personality.
Article continues below advertisement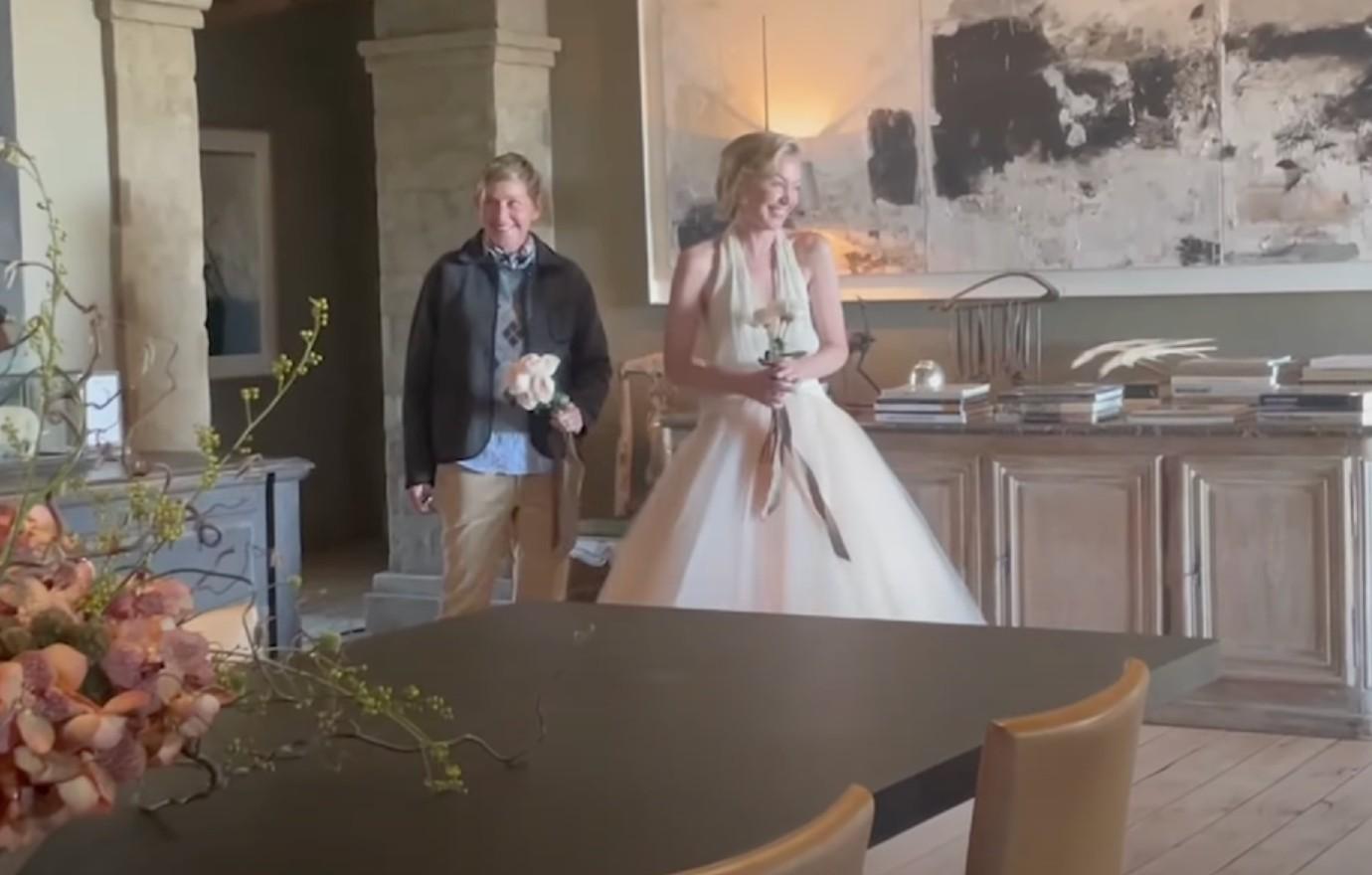 In the video of their vow renewal — which was held at the Ally McBeal star's birthday party at the couple's home — De Rossi, 50, was seen re-wearing her white wedding dress from their first nuptials.
DeGeneres, 65, appeared completely shocked by the party-turned-ceremony after her wife walked through the crowd of people to meet her in the middle of the room in her wedding dress. While DeGeneres tried to process what was occurring, De Rossi led her to the other side of the room, where they were met by Jenner.
Article continues below advertisement
"Oh my God," the comedian exclaimed as she turned around and saw The Kardashians star.
"Welcome to Portia's birthday party and to the newest home of one of my favorite couples," the reality star began. "These two were born for each other and Corey [Gamble] and I have spent so much time with them as their friends, neighbors, dance partners, cocktail buddies and late night chat sessions."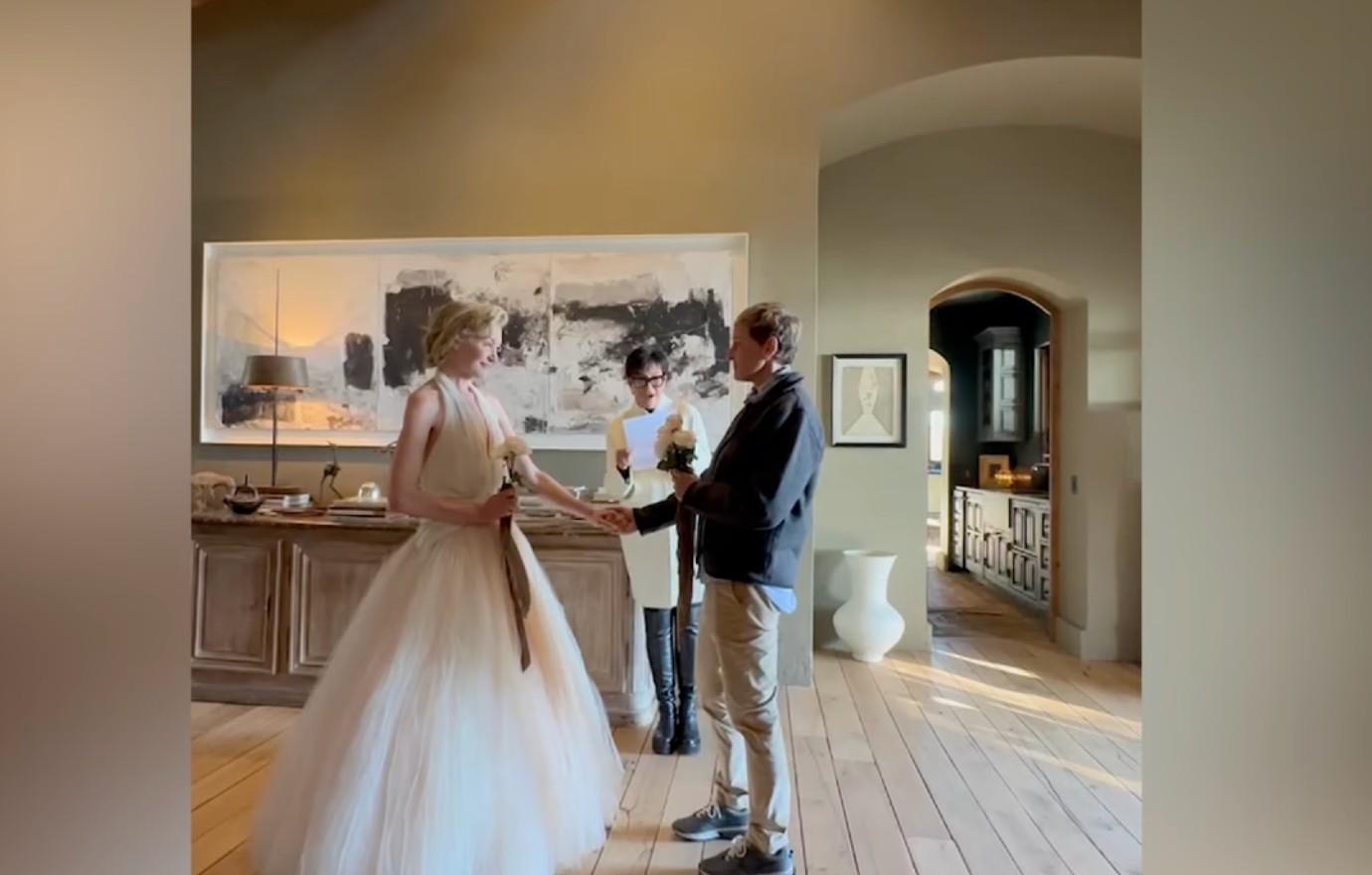 Article continues below advertisement
"These two are couple goals who continue to amaze me with how cute they are together. A match made in heaven. Two peas in a pod," the famous momager continued to gush. "Their love and commitment to one another is amazing, and it makes me so happy that they have each other to love and cherish and grow old with."
It was then the Arrested Development star's turn to speak. While holding the former The Ellen DeGeneres Show host's hand, De Rossi looked around the room before she turned back to her partner and said, "Surprise!" prompting laughter from their family and friends.
"You don't have to say anything at all, but when I was thinking about what would make my birthday really special apart from being with my family and friends, it was reminding you that you're the most important thing in the world to me in front of family and friends," she lovingly shared.
De Rossi explained that as she approached her big day, she began thinking about her life and her accomplishments, and "it just all kept leading back to you," she told her wife. "I thought what greater accomplishment can I ever have in my life than being loved by someone who is so magnificent."
Article continues below advertisement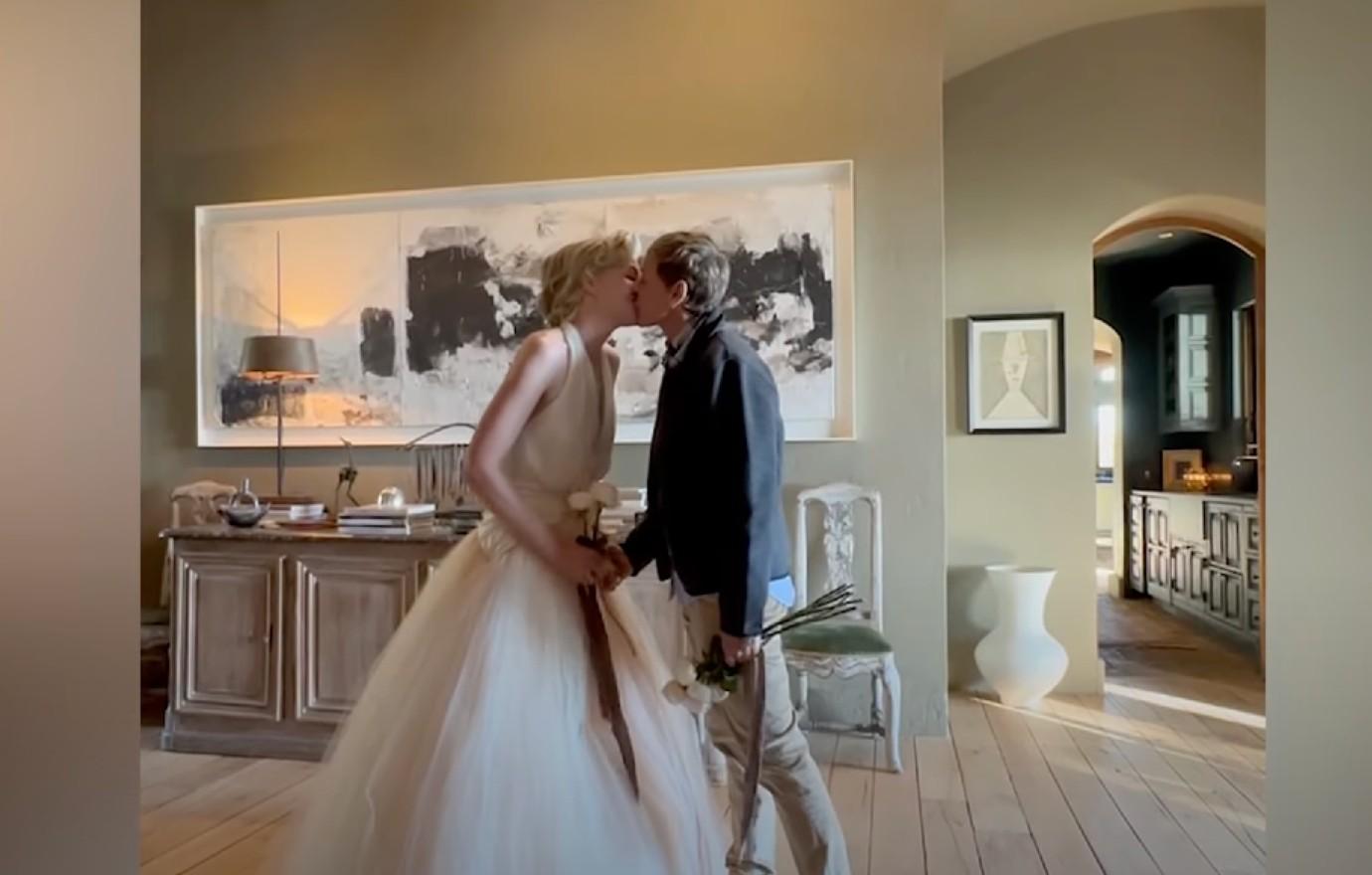 Joking that they've lived in 24 houses together over 18 years, De Rossi gushed that she was looking forward to the next chapter of their life, which includes settling down in the new place they call "home."
De Rossi concluded her vows by pointing out that she thought they knew everything about each other when they married in 2008 after four years together. But today, having been married for 14 years, she said they "understand each other" and "accept each other" now more than ever.
Article continues below advertisement
After the crowd clapped and cheered for the couple as they shared a sweet kiss, DeGeneres took a moment to share some words for her wife.
"I just adore you. I love you and I would not be on this Earth without you. You save me every day. Thank you for saving me every day," she emotionally said, "and I'm the lucky one."
DeGeneres shared a video of their loved-up, intimate ceremony — which saw Brandi Carlile perform for the couple — to YouTube on Tuesday, February 2, so their fans could take part in the monumental moment.