ROYALS
Did Prince Harry & Meghan Markle Break Protocol By Holding Hands At Queen Elizabeth's Procession?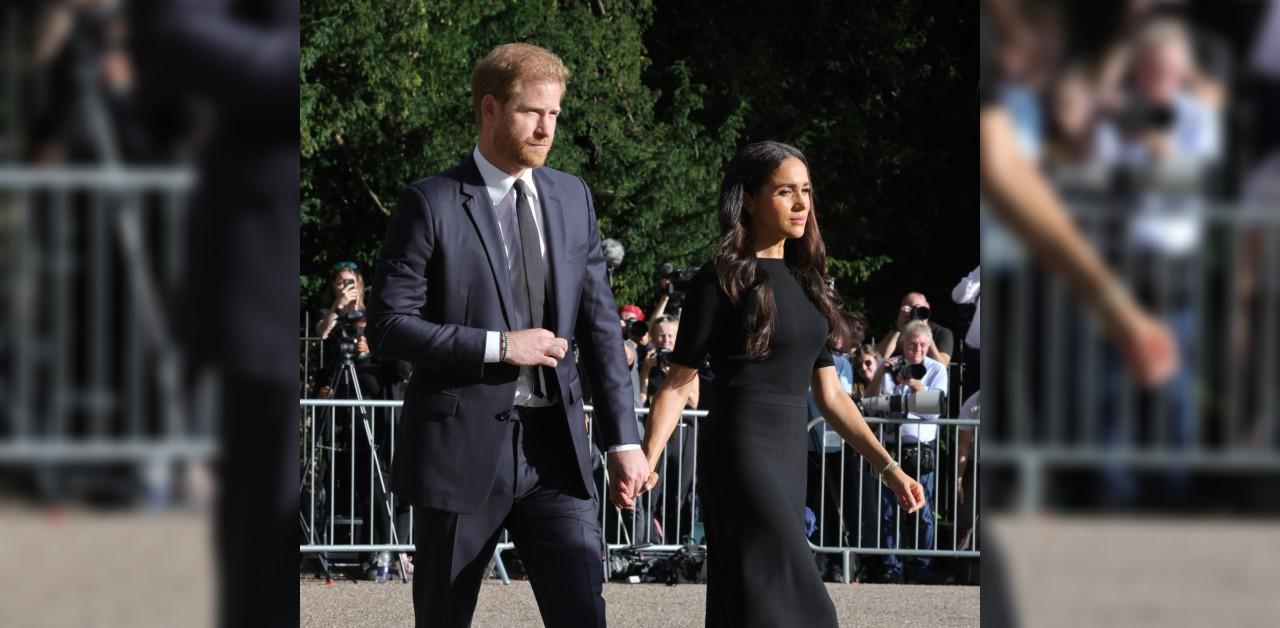 Prince Harry and Meghan Markle's hand-holding at Queen Elizabeth's procession on Wednesday, September 14, has left the public divided — but a royal expert stated the two did nothing wrong since they're no longer working members of the monarchy.
"Harry and Meghan are grieving relatives and are under no obligation to follow royal protocol," noted body language expert Inbaal Honigman.
Article continues below advertisement
"Their hands are there to support one another emotionally during this loss," she continued. "As their eyes are down, they're holding hands to keep track of each other's whereabouts."
Meanwhile, Prince William and Kate Middleton kept their hands to themselves as they walked side-by-side with quite a bit of space between them.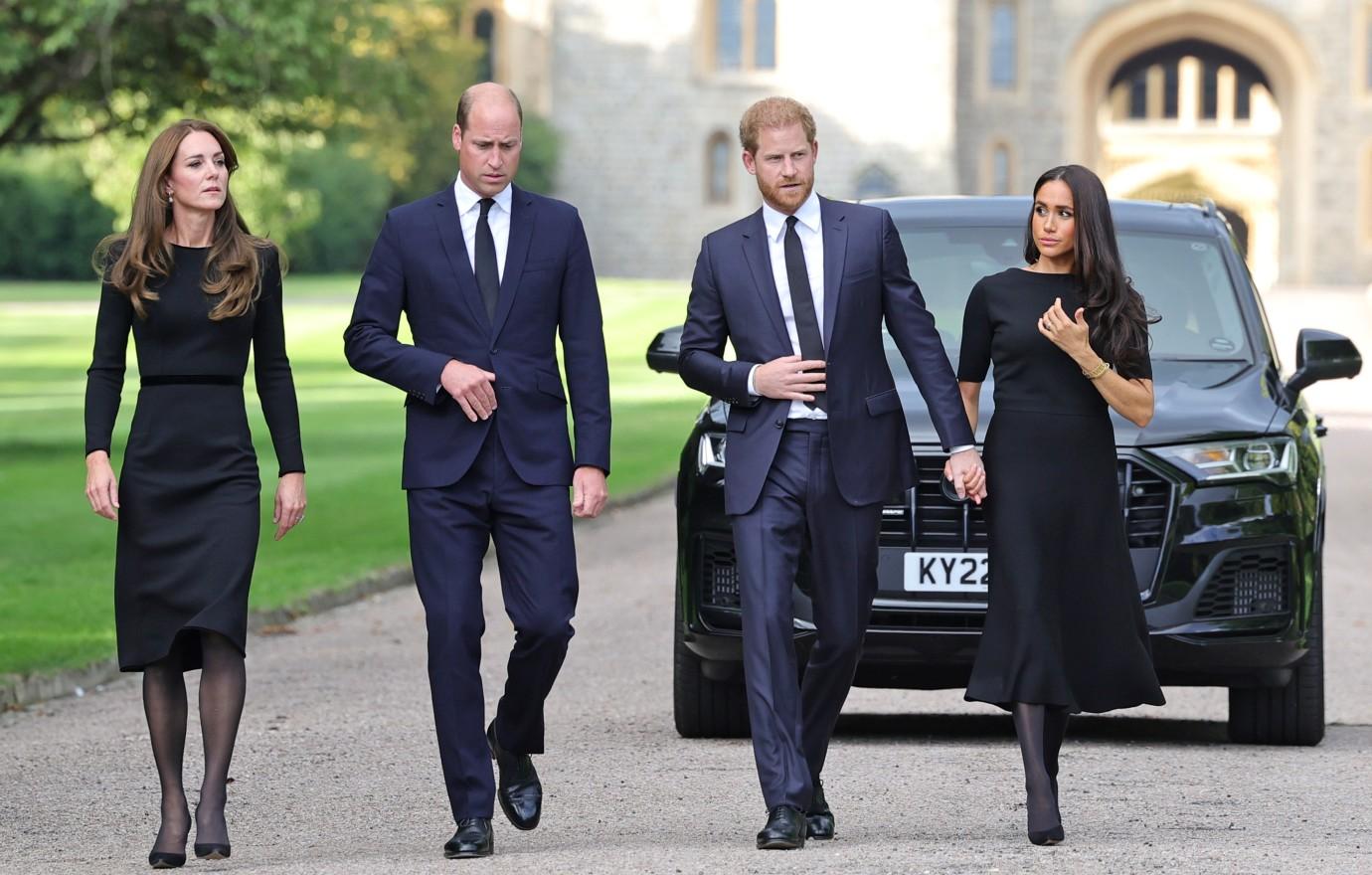 Article continues below advertisement
"William is there in a public capacity. He may have just lost his grandmother, but his job, as the eldest son of the King, is more important right now, than his grief. They're working members of the Royal Family, and are sticking to protocol," she said. "King Charles III and the Queen Consort didn't hold hands walking into Westminster Hall either."
Article continues below advertisement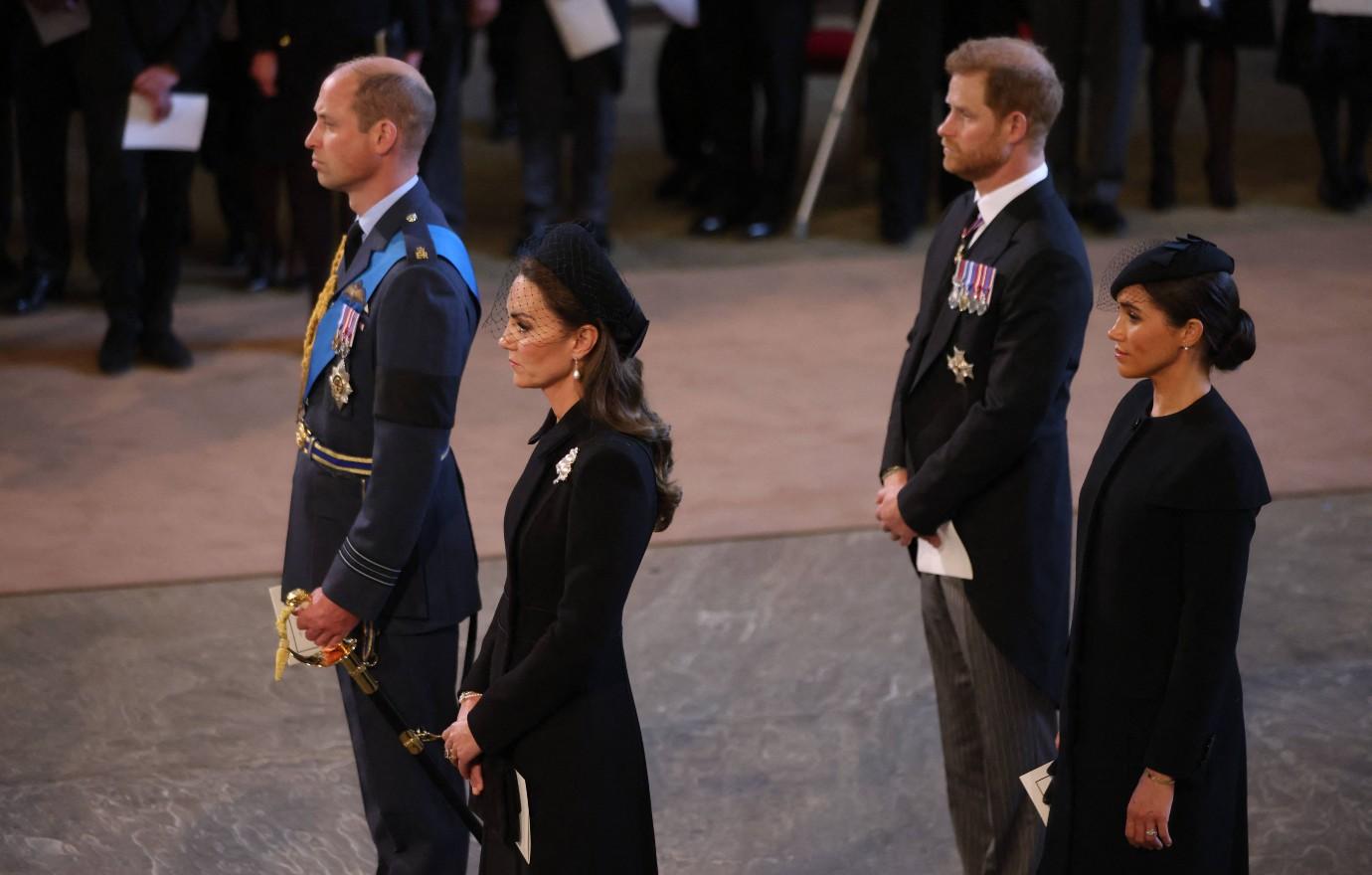 "Charles wants to fix the Harry and Meghan problem. The only way he's going to stop them being a problem is to give into them, which it looks like he is going to do," spilled the source. "Charles opinion is it's better to have them inside the royal tent rather than outside the tent."
"Most people in the family — and the palace — would not do this, but Charles wants to prove he is his own man. He doesn't see this as giving in to Harry and Meghan, but rather giving his reign a chance," the insider continued. "Harry and Meghan would be a great assets overseas for him. He needs to stop them destroying the monarchy. Part of the deal would be Harry's book needs to disappear in order for this to work."
Article continues below advertisement