ROYALS
Prince William & Prince Harry Walk Side-By-Side Each Other Behind Queen Elizabeth II's Coffin During Procession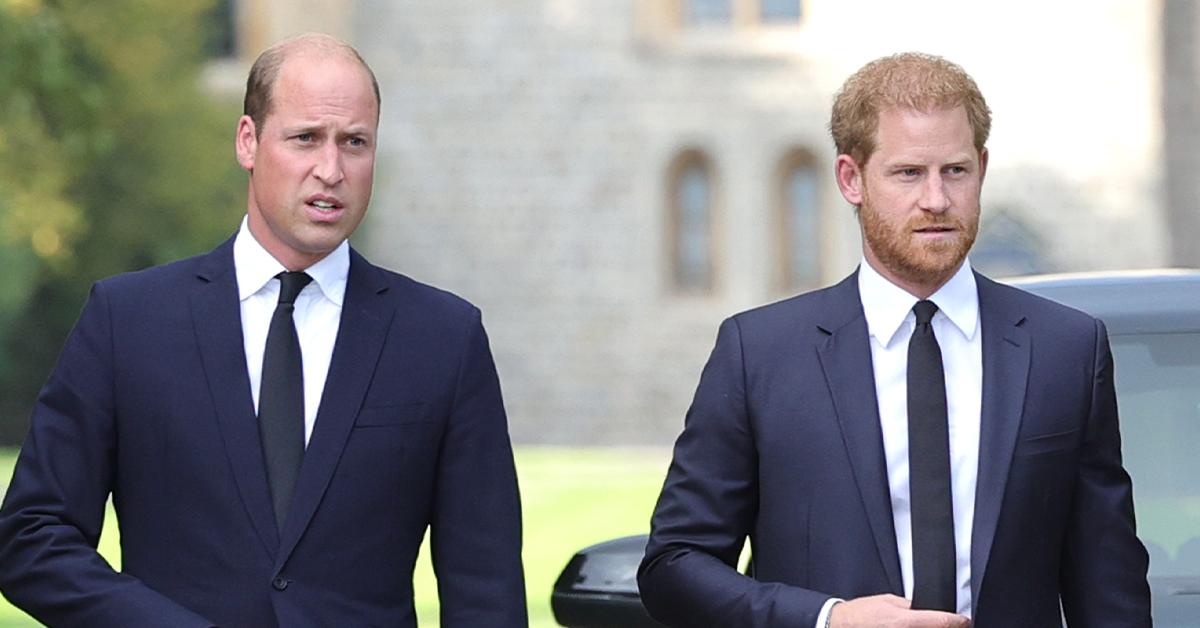 A united front. Prince William and Prince Harry walked side-by-side as the late Queen Elizabeth II's casket was transported to Westminster Hall amid funeral proceedings.
Continuing with tradition, the royal family marched alongside Her Majesty's coffin on Wednesday, September 14, making their way to Westminster Hall before attending a service led by the Archbishop of Canterbury and Reverend Dr. David Hoyle, Dean of Westminster.
Article continues below advertisement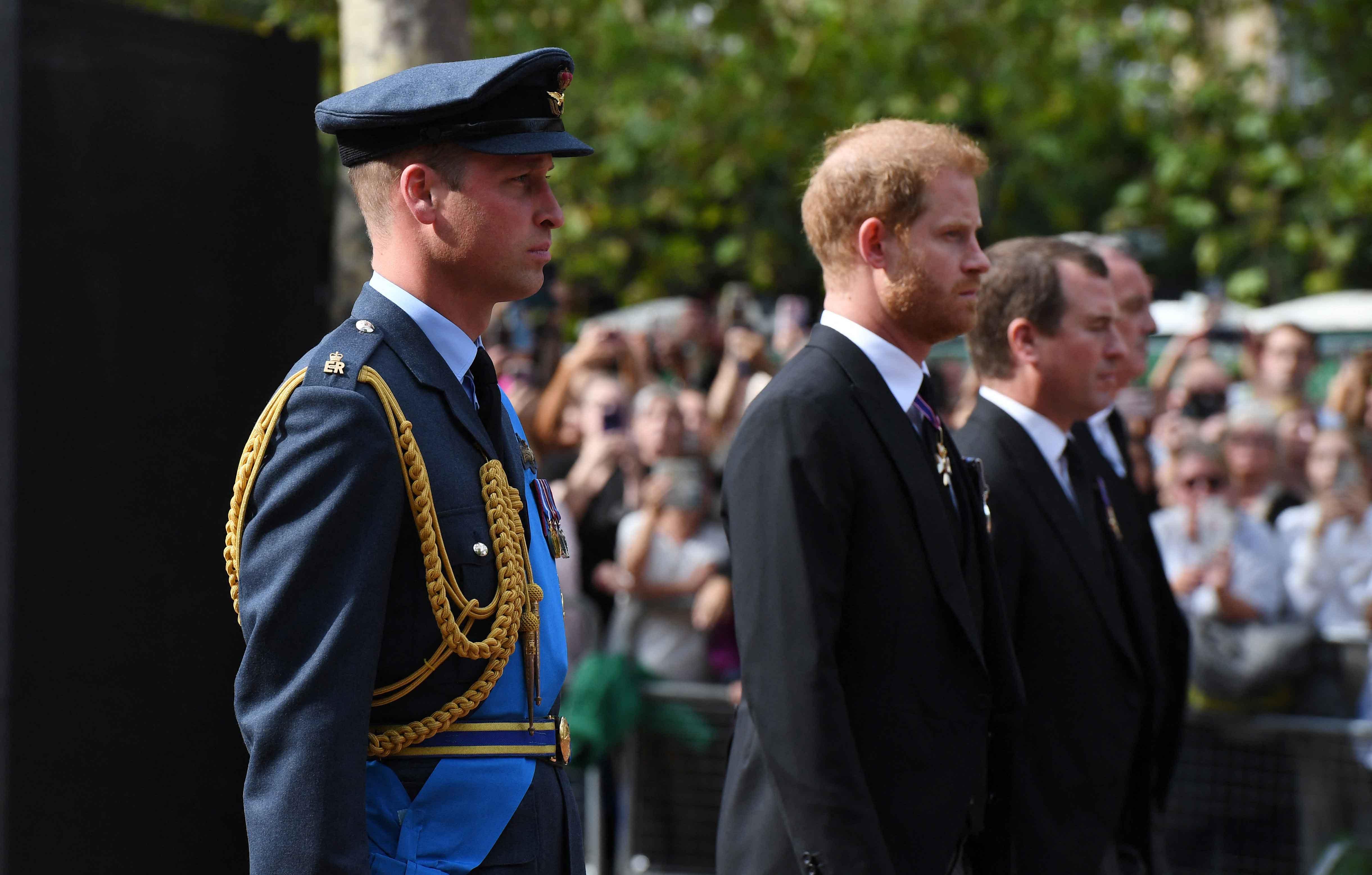 The estranged brothers were among members of The Firm, including their father, King Charles III, Princess Anne, Prince Andrew, Prince Edward and Peter Phillips, who all journeyed from Buckingham Palace to the chapel.
'IT'S ALL SAD': PRINCE HARRY & MEGHAN MARKLE ARE 'STILL UNEASY' WITH THE ROYAL FAMILY
The sons of the King and Princess Diana walked next to each other with cousin Phillips, 44, on the other side of Harry.
Queen Consort Camilla, Kate Middleton, Meghan Markle and Countess Sophie followed behind the family in a caravan of cars.
Article continues below advertisement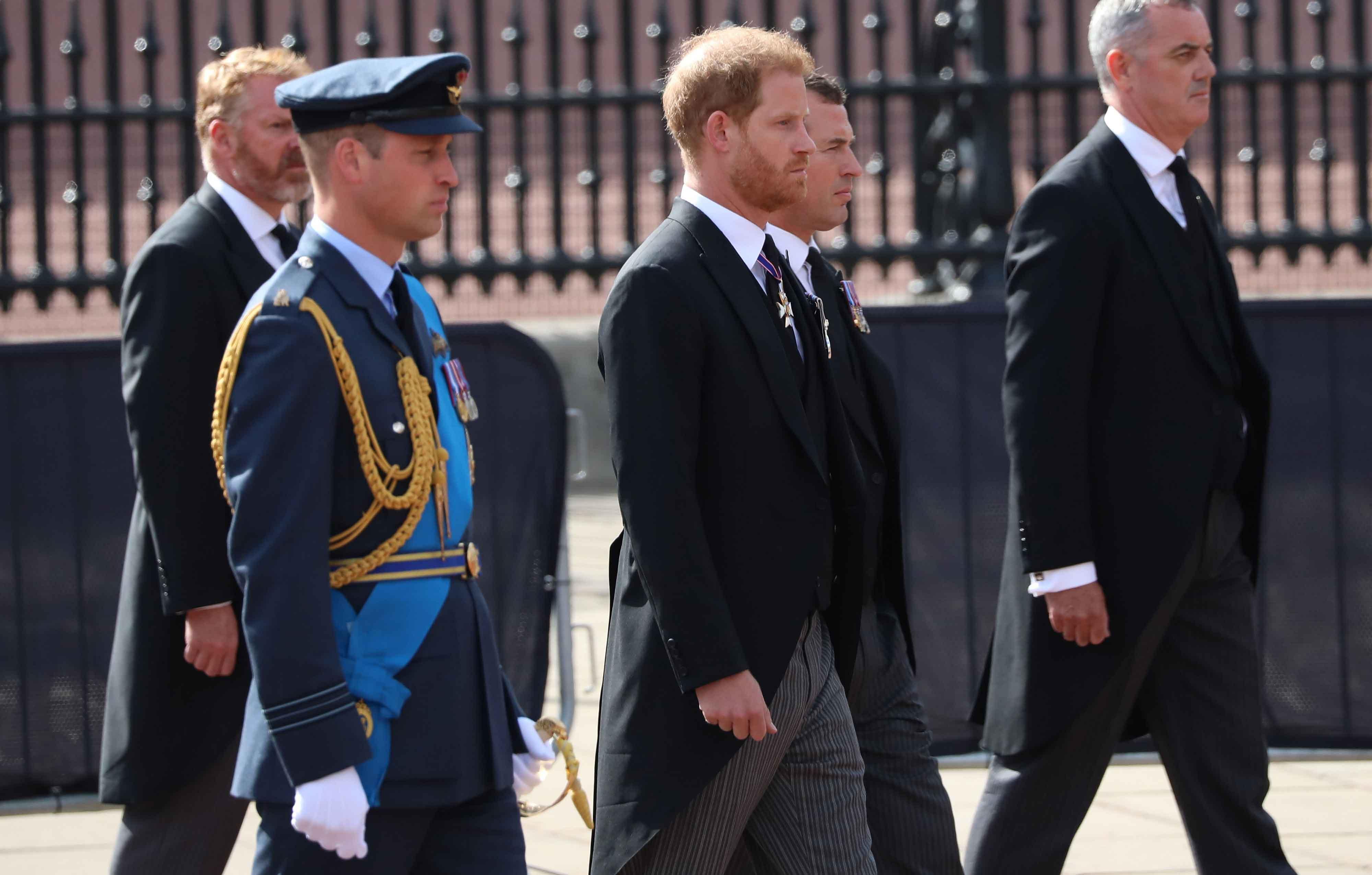 Harry also joined William in London on Tuesday, September 13, to retrieve their grandmother's body at Buckingham Palace. The estranged brothers' dad, his wife, as well as their respective wives: Meghan Markle and Kate Middleton, were also all in attendance.
Despite the brothers coming together in light of their family's loss, it still seems things are still off between them following such a tumultuous past few years that saw Harry and Meghan walk away from their royal lives.
Article continues below advertisement
Article continues below advertisement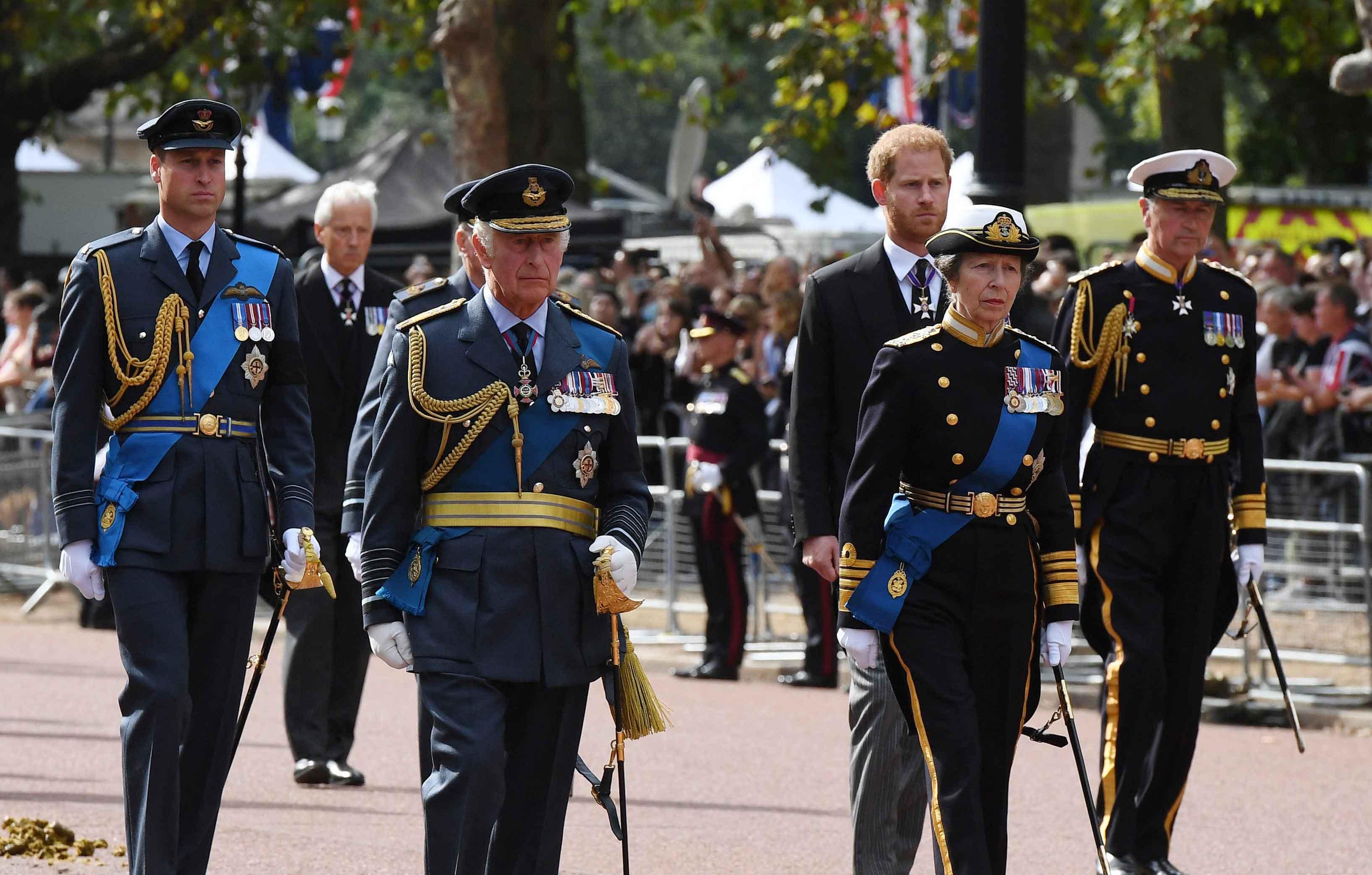 Harry rushed to be by his grandmother's side before she passed away on Thursday, September 8, but he sadly didn't arrive to the Balmoral castle in time. The father-of-two was the first royal family member to leave the castle after the queen's death, as he was seen being escorted by airport staff to the British Airways flight one day later.
Though his wife did not join him in his attempt to say goodbye to the monarch, Meghan was in attendance with her in-laws for the procession.