ROYALS
Prince Harry & Meghan Markle Registered Domains In Daughter Lilibet's Name Before Her Arrival To Avoid 'Exploitation': Report
Prince Harry and Meghan Markle were making some serious plans for daughter Lilibet "Lili" Diana Mountbatten-Windsor ahead of her arrival earlier this month.
Article continues below advertisement
"As is often customary with public figures, a significant number of domains of any potential names that were considered were purchased by their team to protect against the exploitation of the name once it was later chosen and publicly shared," a spokesperson for Harry and Meghan confirmed.
Article continues below advertisement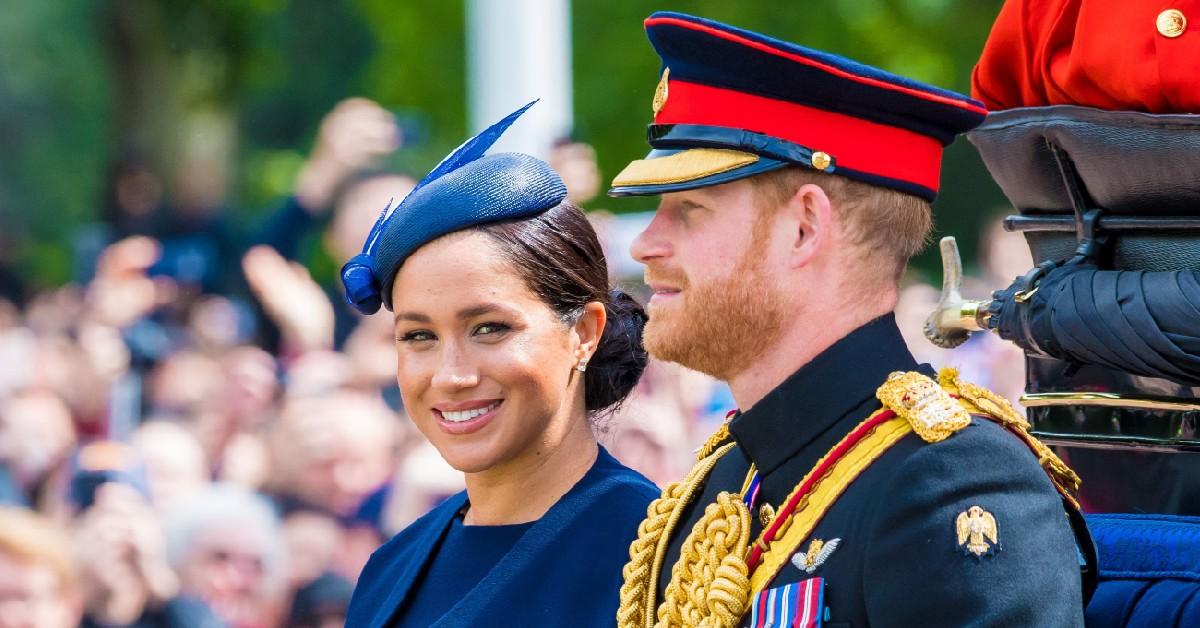 According to The Telegraph, a few of the domains purchased included LilbetDiana.com and LiliDiana.com. The domains are not yet active; however, the duo's two-year-old son Archie has a website in his own name for the family's charitable foundation titled Archewell.
Article continues below advertisement
Two days after the 36-year-old and Meghan welcomed their daughter on Friday, June 4, they shared the exciting news with the public. At the time, the new parents-of-two explained they chose to name their daughter Lilibet Diana to honor both Harry's late mom, Princess Diana, and grandmother, Queen Elizabeth II — Lilibet was Her Majesty's childhood nickname.
Article continues below advertisement
The Queen's nickname came about when she was a youngster and couldn't pronounce her own name, calling herself "Lilibet" instead. Her nickname was picked up by her inner circle, with only close family, friends and her late husband, Prince Philip, calling her by the moniker.
The name Lili also serves as a nod to Meghan's mom, Doria Ragland, who gave the former actress the childhood nickname "Flower."
Article continues below advertisement
And while Harry and the brunette beauty, 39, may have had every intention of honoring the 95-year-old royal, critics have since bashed the couple for using Her Majesty's intimate nickname with the Duke of Edinburgh — who died at 99 years old in April.
Article continues below advertisement
It is "quite demeaning" and "rude" to Harry's grandmother, one royal expert insisted, explaining: "It was a very private nickname from her husband who hasn't been dead for very long."
Article continues below advertisement
"The Duke spoke with his family in advance of the announcement, in fact, his grandmother was the first family member he called. During that conversation, he shared their hope of naming their daughter Lilibet in her honor," the rep insisted earlier this month. "Had she not been supportive, they would not have used the name."
OK! sources have also confirmed that Meghan and Harry's choice of name has "genuinely pleased" the monarch — and even brought Harry closer to Her Majesty since Lilibet's birth.