United Front: Prince Harry & Prince William Stand Side-By-Side At Princess Diana's Statue Unveiling Despite Rocky Relationship, Make Joint Statement
Article continues below advertisement
On Thursday, July 1, the royal brothers were seen standing together during the intimate ceremony on what would have been their late mother's 60th birthday. In addition to close family, Harry, 36, and William, 39, were joined by members of the statue committee, the sculptor Ian Rank-Broadley and garden designer Pip Morrison, OK! reported.
While the duo wanted to invite around 100 of the Princess of Wales' friends and others in their inner circle, they had to keep the guest list small due to COVID-19. Harry arrived in the U.K. ahead of the unveiling so he could self-isolate for five days at Frogmore Cottage — the former home of Harry, Meghan Markle and two-year-old son Archie before they moved to California last year.
Article continues below advertisement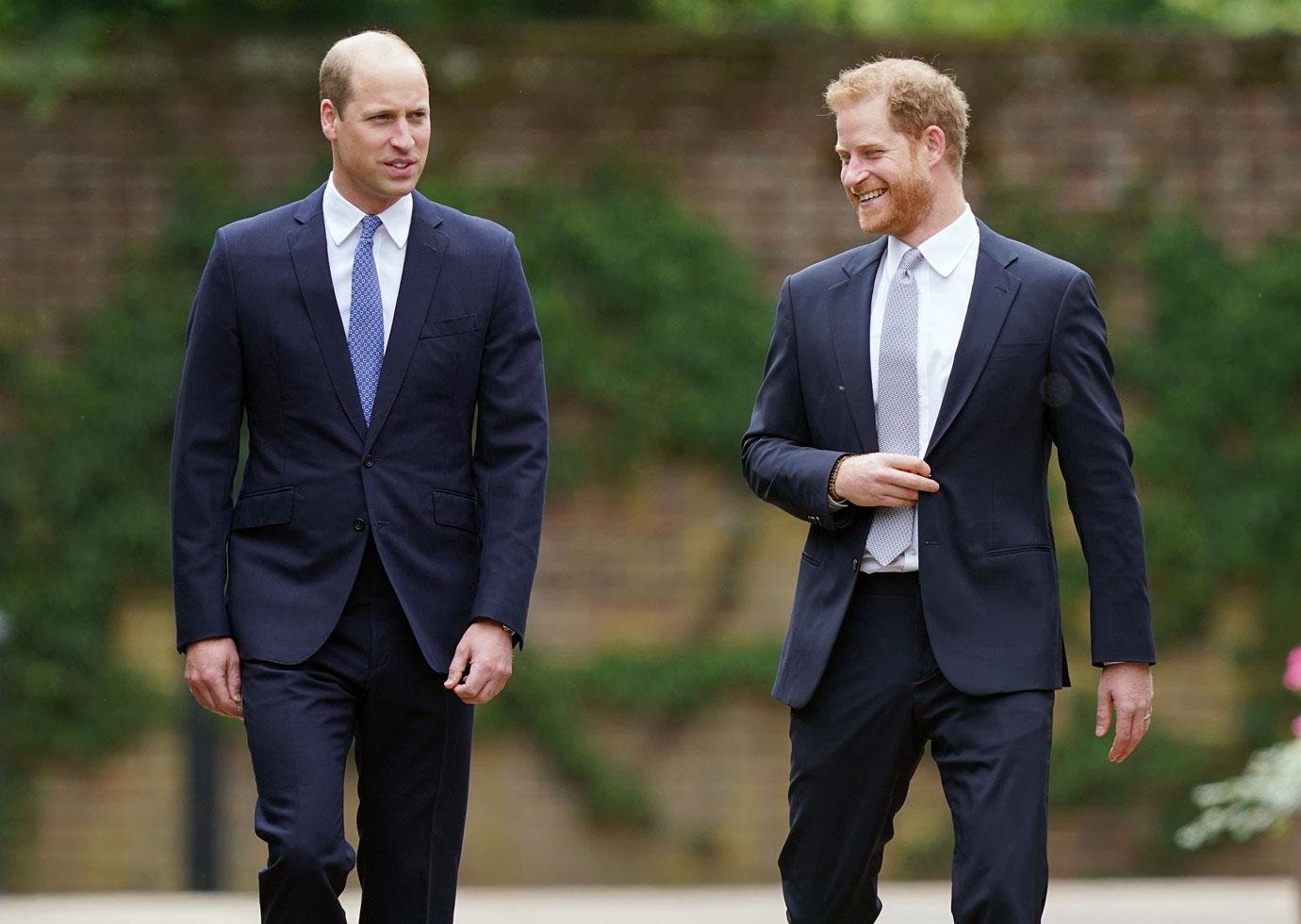 The sons of Diana also released a statement on Thursday, praising the princess for the way she spread her kindness and love. "Today, on what would have been our mother's 60th birthday, we remember her love, strength and character – qualities that made her a force for good around the world, changing countless lives for the better," Harry and William said in a joint statement, according to the palace.
Article continues below advertisement
They candidly noted that they wish their mother was still with them today, adding: "Our hope is that this statue will be seen forever as a symbol of her life and her legacy." While wrapping up their statement, the Dukes thanked the members of the statue committee for their "outstanding work," as well as their friends, donors and "all those around the world who keep [their] mother's memory alive."
Article continues below advertisement
Hopefully, Harry and William's second reunion since the father-of-two's royal exit and shocking interviews bashing royal members goes better than their first, as OK! reported they were "at each other's throats" when they saw each other face-to-face in April.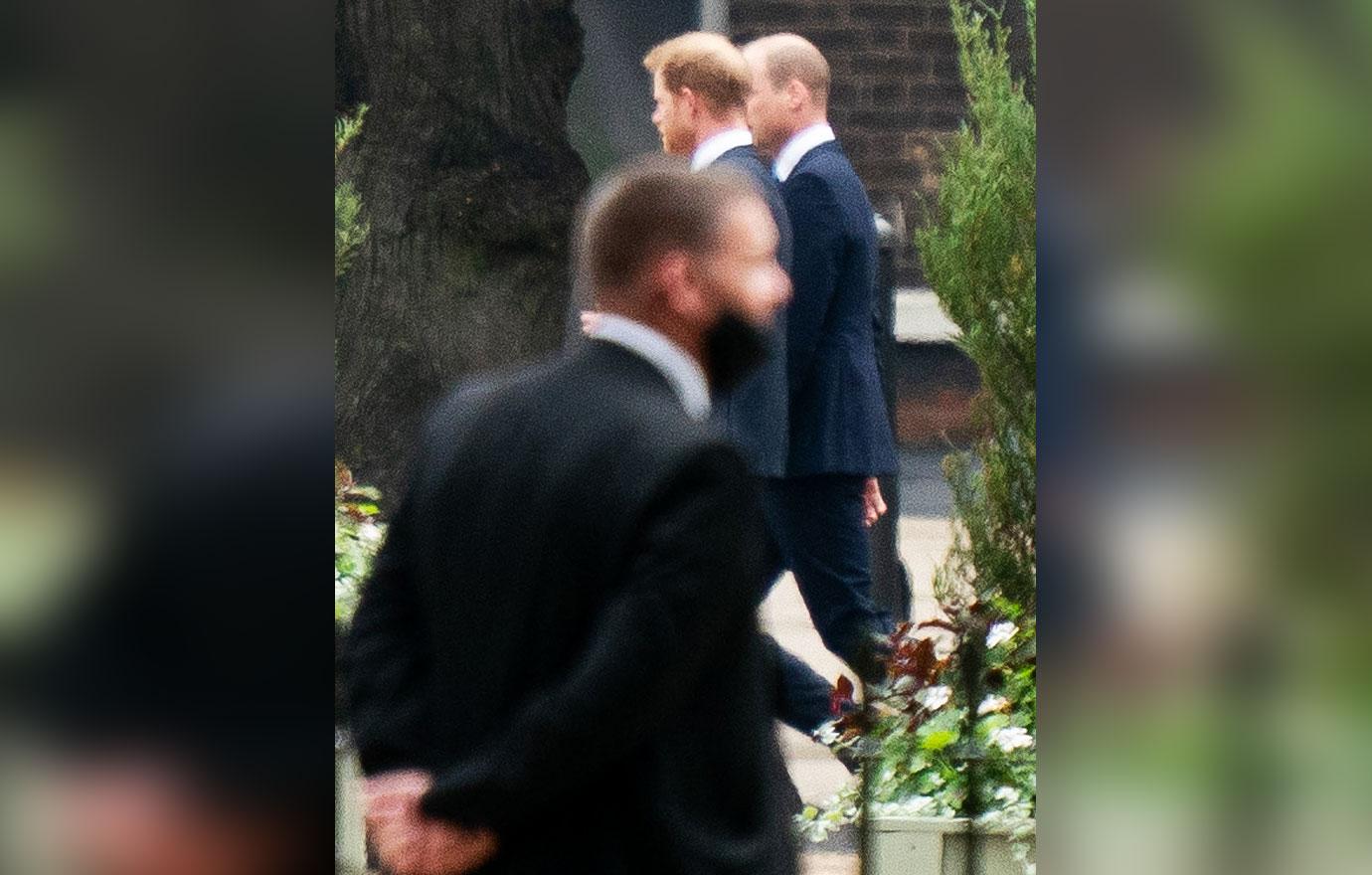 Article continues below advertisement
Harry returned to his homeland over a year after he and Meghan stepped back from their senior royal duties to attend Prince Philip's funeral. His return came after he accused William and father Prince Charles of being "trapped" in royal life.
Article continues below advertisement
Despite Harry and William exchanging in a brief, amiable chat following their grandfather's funeral service, their rift seems to be far from over. "The rage and anger between those two has grown so incredibly deep," a source dished after their April reunion. "Too many harsh and wounding things have been said."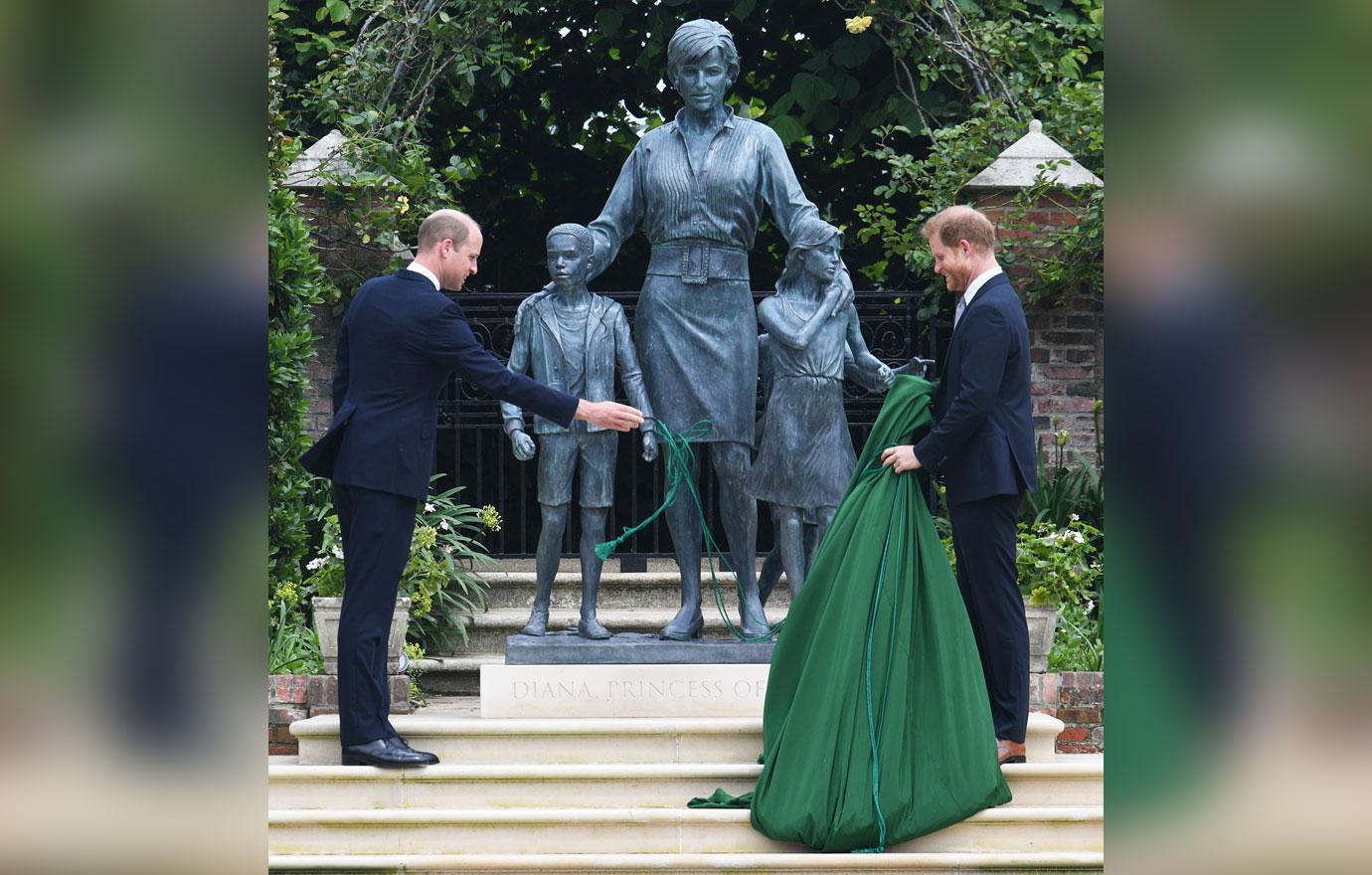 Article continues below advertisement
And while Harry is ready to own up to his mistakes — which include dragging royal members through the mud and blindsiding William with the couple's exit, dubbed Megxit, according to royal biographer Robert Lacey — the Duke of Cambridge doesn't seem to have reconciliation on his mind at the moment.
As previously reported by OK!, "William is determined that the Sussex drama does not overshadow this important moment of remembrance to his much-missed mother and is keeping that as his focus," said a source.