ROYALS
Prince Harry Claims Prince William 'Teased' Him About Agoraphobic Anxiety Even After Witnessing His Panic Attacks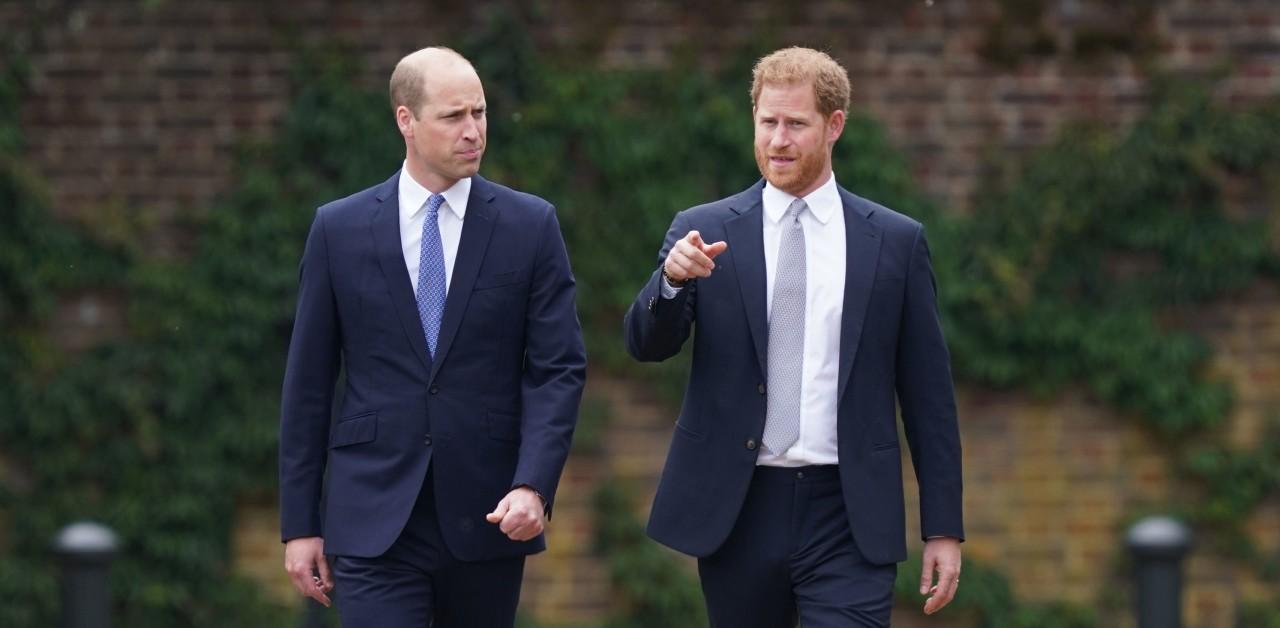 Prince Harry's mission to destigmatize mental health woes stem from his own experiences. In a leaked chapter of his upcoming memoir, Spare, the Duke of Sussex alleged none other than his older brother, Prince William, would often poke fun at his anxiety troubles, even though he would often see Harry visibly suffering.
Article continues below advertisement
"I was an agoraphobe. Which was nearly impossible given my public role," the father-of-two wrote. "After one speech, which couldn't be avoided or canceled, and during which I'd nearly fainted, Willy came up to me backstage. Laughing. Harold! Look at you! You're drenched."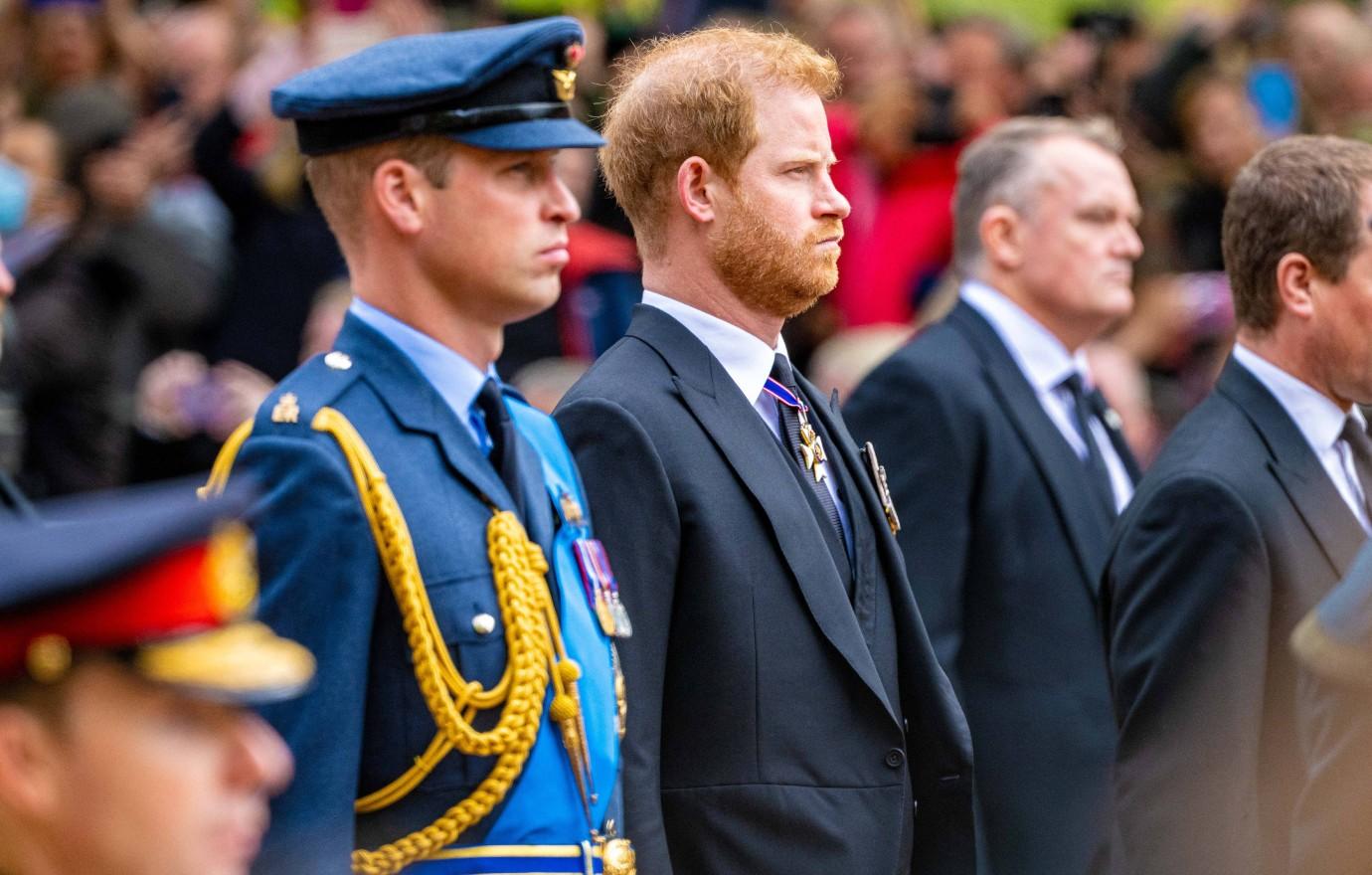 Article continues below advertisement
Harry was frustrated with his sibling's behavior, especially since he witnessed his first panic attack, as did Kate Middleton.
"We were driving out to a polo match in Gloucestershire, in their Range Rover. I was in the back and Willy peered at me in the rearview. He saw me sweating, red-faced. 'You all right, Harold?' No, I wasn't," Harry recalled. "It was a trip of several hours and every few miles I wanted to ask him to pull over so I could jump out and try to catch my breath."
Article continues below advertisement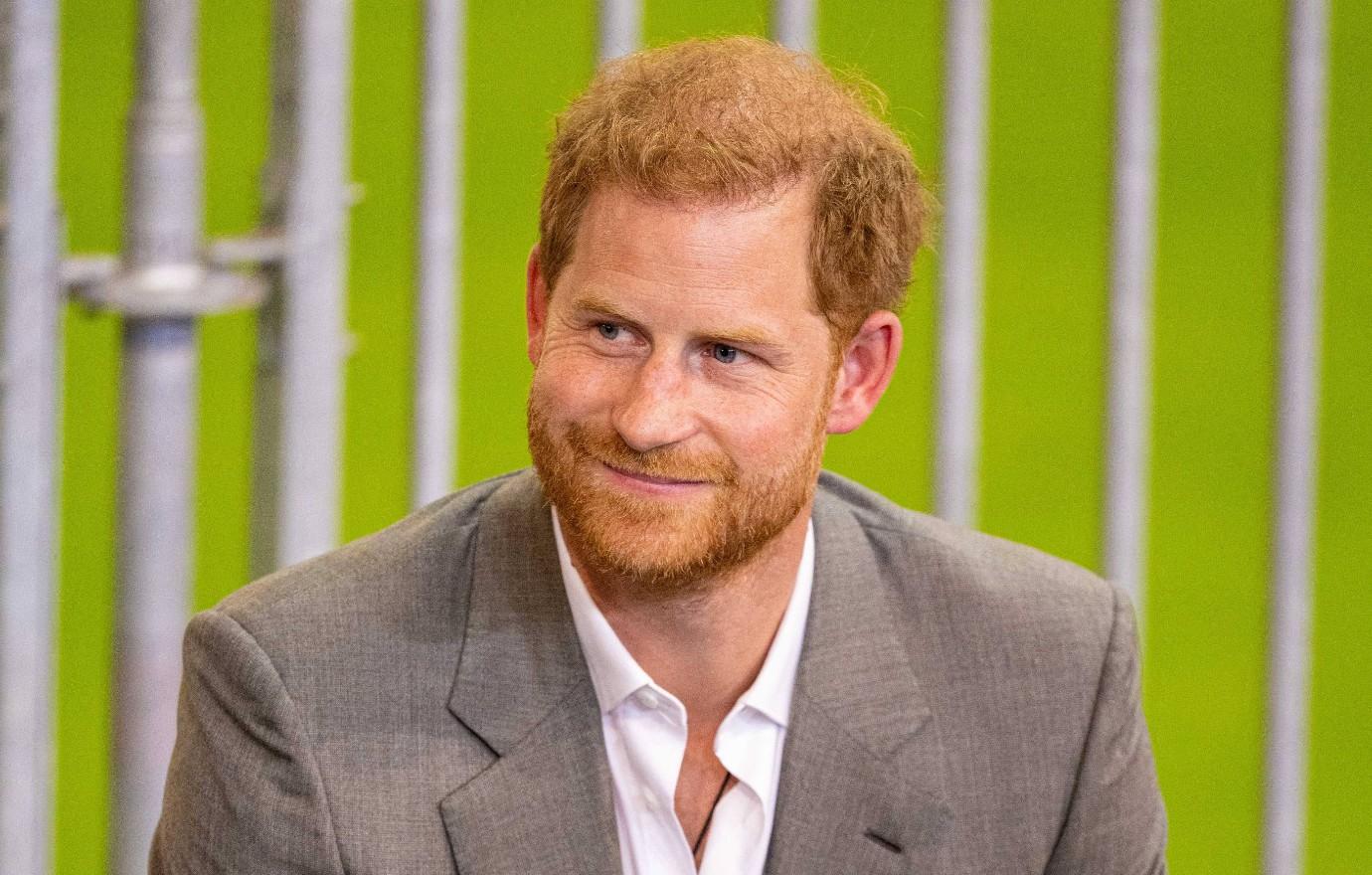 The lack of support Harry received from his family members over his problems was one of the reasons he left the monarchy, as he claimed his father, King Charles, told him to just deal with his issues like the rest of the royals did. However, that answer wasn't good enough for the Invictus Game founder, and he became determined to do better for his own children.
Article continues below advertisement
"It's a lot of genetic pain and suffering that gets passed on anyway," he explained in his doc The Me You Can't See. "So we as parents should be doing the most we can to try and say, 'You know what? That happened to me, I'm going to make sure that doesn't happen to you."
Us Weekly obtained the words from Harry's memoir, which releases on Tuesday, January 10.