ROYALS
Prince Harry Claims He And Meghan Markle Faced 'Mothership Of All Harassment' Because Of Social Media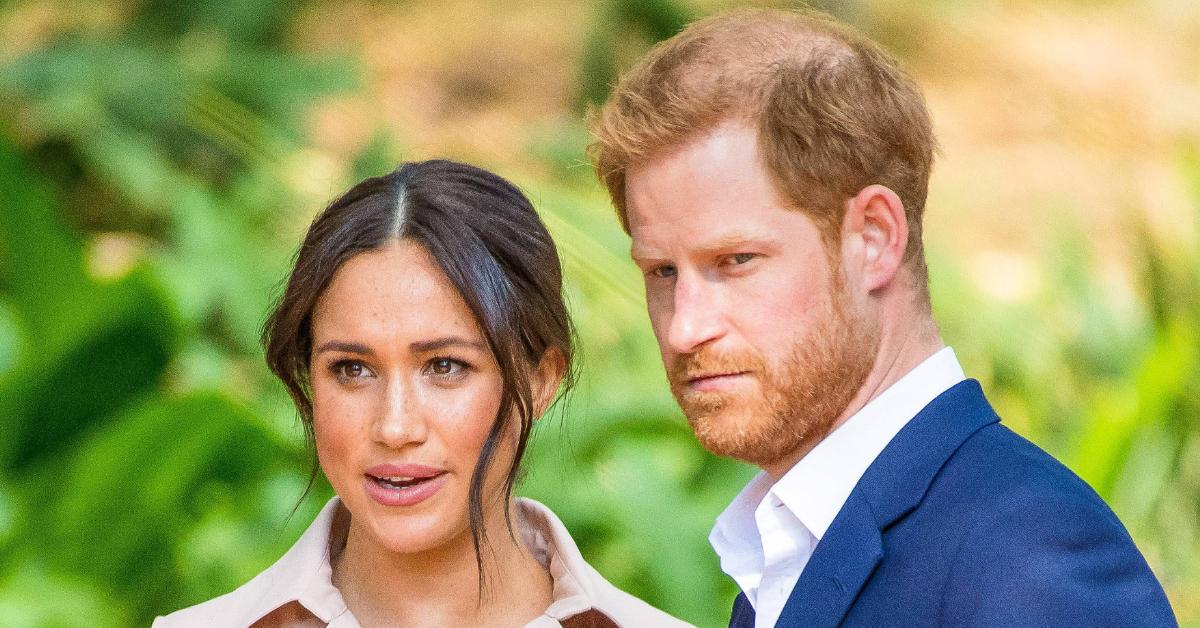 Prince Harry slammed the "mothership of all harassment" he and his wife Meghan Markle are said to have endured ever since quitting the royal family last year.
It's no secret that the Duke of Sussex has found himself caught up in multiple controversies in the past 12 months, including an alleged feud with his brother Prince William and allegedly angering senior royals by signing multi-million dollar deals with companies in the U.S. following his move to California.
Article continues below advertisement
The couple, along with their 1-year-old son Archie, is now living in a $15 million mansion in Montecito, yet despite having left the U.K. for privacy reasons, Harry says that he and his spouse are still pestered with inaccurate tabloid reports regarding his personal life.
On Friday, he gave an interview with the Fast Company podcast to discuss some of the things that had been written about him and Meghan in recent months, starting off with reports claiming the couple had quit social media.
THE ROYAL SCANDALS OF 2020: FROM MEGXIT TO 'THE CROWN' DRAMA & MORE
"We will revisit social media when it feels right for us—perhaps when we see more meaningful commitments to change or reform—but right now we've thrown much of our energy into learning about this space and how we can help," he explained.
On January 9, The Times claimed that Harry and Meghan were stepping away from using social media sites such as Instagram, despite boasting 10 million followers with their @SussexRoyal account, over the "abuse" and not-so-nice comments they came across during the few times they were active on the platform.
Article continues below advertisement
The 36-year-old added that shortly after marrying Meghan, he started seeing the nasty side of social media where their words had often been twisted and misconstrued.
"I was really surprised to witness how my story had been told one way, my wife's story had been told one way, and then our union sparked something that made the telling of that story very different," he continued.
MEGHAN MARKLE DEEMED THE WORLD'S FAVORITE ROYAL — HERE ARE 5 OBVIOUS REASONS WHY
"That false narrative became the mothership for all of the harassment you're referring to."
Harry believes that social media has become the root of violence due to all of the misleading information that is said to circulate on people's timelines since everyone is free to voice their thoughts and views.