EXCLUSIVE
Prince William Fears Brother Harry Is 'Too Wrapped Up In His Own Self-Importance' To See 'Hurt He's Caused,' Spills Source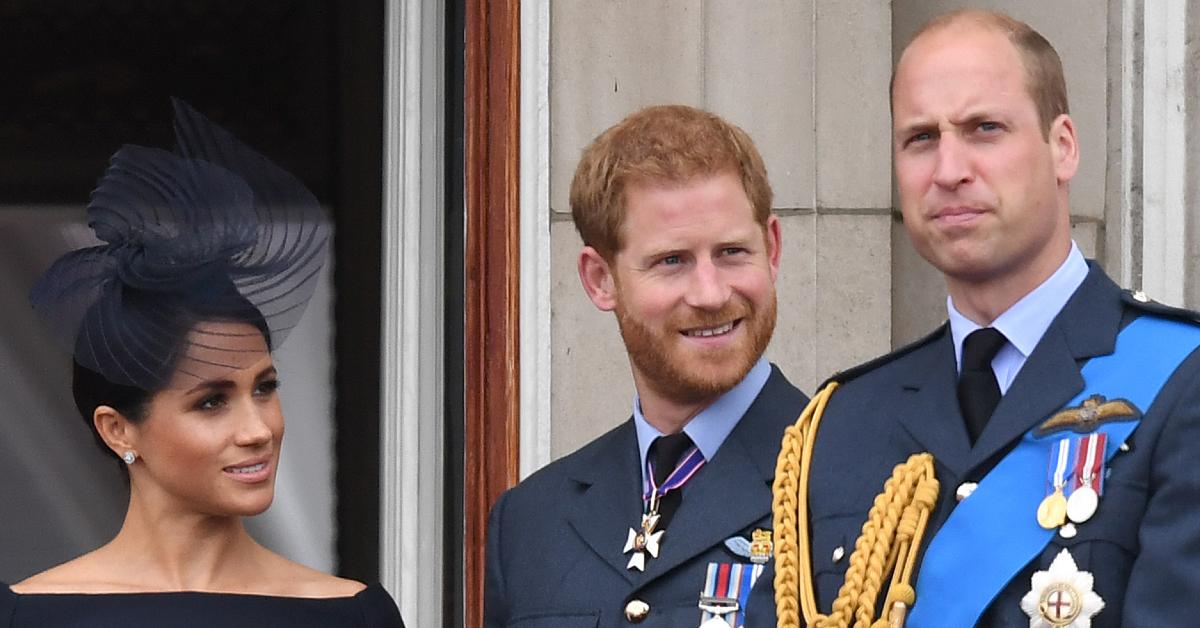 On February 19, Queen Elizabeth II, 94, announced in a statement that her grandson Prince Harry and his pregnant wife, Meghan Markle, wouldn't be returning as working royals — noting that it was no longer possible for them "to continue with the responsibilities and duties that come with a life of public service."
Almost immediately, Harry, 36, and Meghan, 39, shot back with a seemingly rude reply: "We can all live a life of service," they said. "Service is universal."
ROYAL DRAMA! FROM MEGXIT TO CONTROVERSIAL MILLION-DOLLAR DEALS, A LOOK AT PRINCE HARRY & MEGHAN MARKLE'S SHOCKING SCANDALS
Article continues below advertisement
No one was more disappointed in Harry's response than his brother, Prince William, 38. "William finds this behavior both baing and sickening — he can't get his head around it," a palace insider tells OK!, noting that it's made the siblings' icy relationship even frostier.
"William feels the family has been understanding and fair while Harry and Meghan continue to sit on their high horse, flinging insults. From William's perspective, there is simply no excuse for snide and ego-driven swipes made towards the queen."
But Her Majesty isn't the only one involved in Harry and Meghan's twisted web of drama. Tensions are likely at an all-time high after Meghan and Harry sat down with Oprah Winfrey on Sunday, March 7, for an explosive tell-all interview, in which the Duchess of Sussex shockingly set the record straight on her relationship with William's wife, Kate Middleton.
After years of tabloids playing up the "narrative" that Harry's wife made the Duchess of Cambridge cry over an incident regarding a flower-girl dress in the lead up to Harry and Meghan's royal wedding, Meghan said that the story is completely false — and claimed that Kate actually made her cry.
"The desire is for Harry to grow up, snap out of Meghan's spell and deliver the royals a full and sincere apology," OK!'s palace insider adds.