ROYALS
Prince Harry Claims Royal Family Hasn't Apologized For Lack Of Support During His & Meghan's Troubling Times As Royals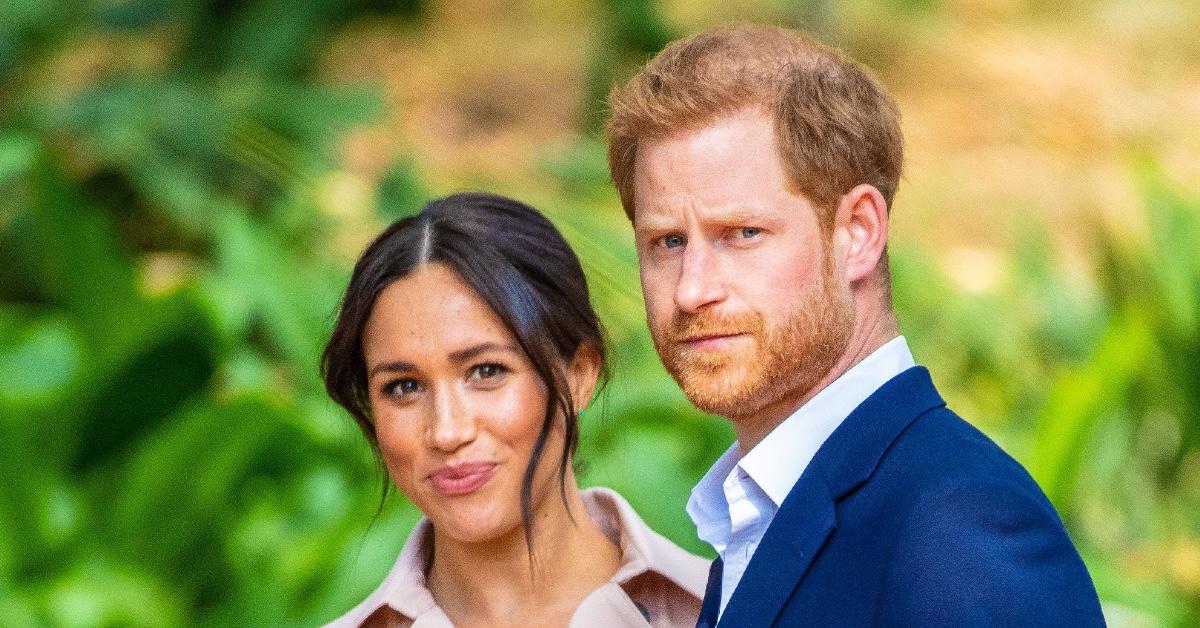 During Prince Harry and Meghan Markle's bombshell tell-all, the Duke of Sussex claimed none of his royal family members reached out to apologize for their lack of support despite seeing the unfair treatment the couple had to endure.
"You've had these conversations with your family members, they know why you left," Oprah Winfrey said during her tell-all special with the couple on Sunday, March 7. "So has anybody said, 'I'm sorry you had to make that move' or 'I'm sorry you felt that you had do that because you felt we were not supporting you?'"
Article continues below advertisement
After taking a pause, Harry candidly said: "No, sadly not," before explaining: "The feeling is that this was our decision; therefore the consequences are on us. And despite three years of asking for help and visualizing how this might end, it was, I don't know, it's been really hard because I am part of the system with them, I always have been."
Harry added: "My brother can't leave that system, but I have," which led the talk show titan to ask, "Does your brother want to leave the system?"
ROYAL DRAMA! FROM MEGXIT TO CONTROVERSIAL MILLION-DOLLAR DEALS, A LOOK AT PRINCE HARRY & MEGHAN MARKLE'S SHOCKING SCANDALS
Article continues below advertisement
"I don't know," the red-headed prince responded. "I can't speak for him, but with that relationship and that control and the fear by the U.K. tabloids, it's a toxic environment. But I will always be there for him, and I will always be there for my family."
Harry explained he "has tried to help them to see what has happened," before Oprah cut him off, asking: "Do they think it's a toxic environment or do you all just think it's a toxic environment because you're now out of it? If we were to have a conversation with them, does your father think it was a toxic environment or relationship?"
"No," Harry admitted. "I think he's had to make peace with it."
When Oprah asked why Harry and Meghan couldn't make peace with the system if other royal members could, Meghan explained, "This was different." Besides race playing a factor in the backlash she and her husband received, which no other royal had to ever experience, Meghan noted that social media also took a toll.
Article continues below advertisement
"Plus, by being American," Meghan added as to why they faced so many challenges. "It translated in a different way across the pond. So you had a noise level that was very different."
In the interview — which drew in 17.1 million total viewers — Meghan admitted to Oprah that she had suicidal thoughts while she was a working member of the royal family. "I just didn't see a solution," she confessed, adding that she was the subject of negative tabloid coverage "just because I was breathing," which was another reason the pair decided to step away.
Oprah asked the soon-to-be father-of-two if it would make a difference if his family did acknowledge their situation. After taking a moment, Harry replied, "Yeah, it would make a huge difference. There's a lot of people that have seen it for what it was, a lot of people, like it's talked about across the world. Yet, the very people that don't want to see it or can see it, choose not to see it."