EXCLUSIVE
Austin Keen Wants To Teach Others To Dream Big & 'Think Outside The Box' When Wakesurfing: 'Have Fun With It'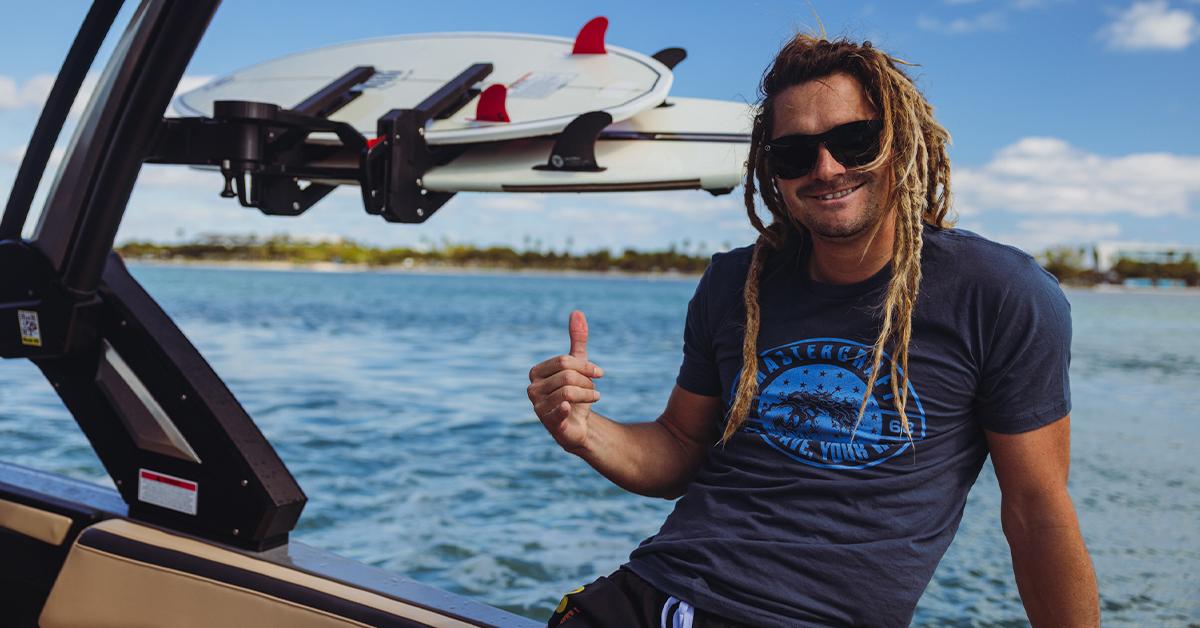 When Austin Keen was growing up, he had no idea you could pursue something you love.
"I lived in Georgia and I was always told, 'Get a job, work hard.' I knew I had a lot of talent to offer because I was always doing backflips and crazy stuff when I was a kid. But when I fell in love with surfing, that's when I said, 'OK, I just want to surf my whole life.' I think through skimboarding and wakesurfing, it's allowed me to live out that dream and that lifestyle has given me an opportunity to create an audience of people that appreciate my skills and talent," the athlete exclusively tells OK! while talking about his partnership with MasterCraft, "a world-renowned innovator, designer, manufacturer and marketer of premium performance sport boats," per their website.
Article continues below advertisement
"I feel like these sports fit a puzzle piece for me," he adds. "I feel like wakesurfing fits well with my style of riding and what I like to do with a skimboard. It all goes hand in hand."
Since Keen feels a pull toward surfing, skimboarding and snowboarding, it's a no-brainer he got into wakesurfing when he was in his competitive era of skimboarding. "I had won been crowned the World Champion of Skimboarding in 2013, and after that, I hustled. I think I got burnt out and put my energy into skimboarding contests, but I was looking for something else to do."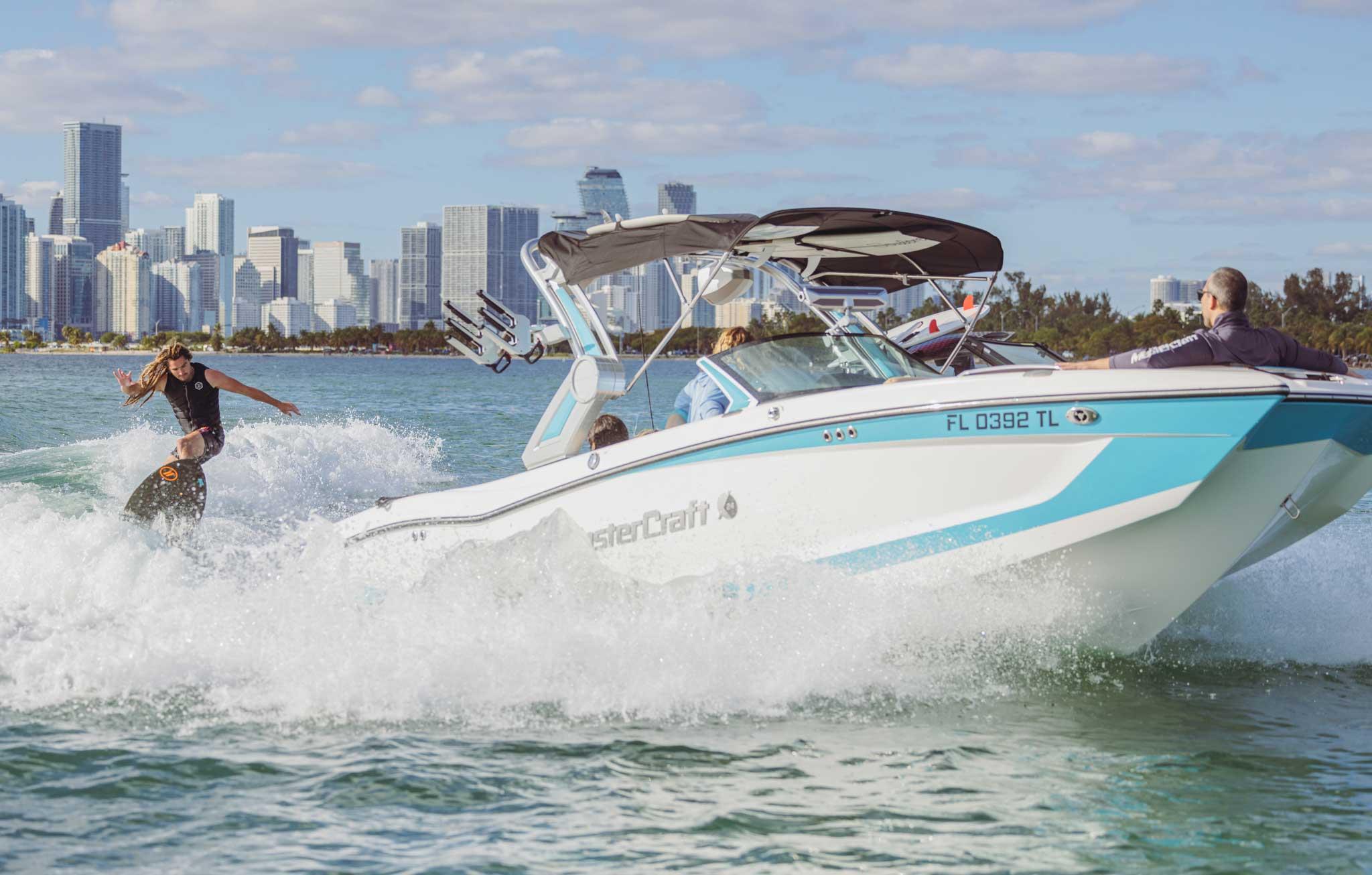 Article continues below advertisement
As a result, the social media influencer saw wakesurfing pop up on the internet, but there wasn't too much information available at the time. "I thought it would be the coolest thing to be able to ride behind the boat like it's a never ending wave," he shares. "I always tried to do that where I grew up in coastal Georgia, but I only had fishing boats. So, when I saw these certain types of boats throwing these perfect two foot waves, I said, 'That looks unbelievable.'"
From there, Keen got in touch with Scott Byerly, a legend in the wakeboarding scene, who took him out on his boat. "On the first day, I was doing tricks that the level of pros were doing due to my skills. I started pursuing it and checking out some events. I approached wakesurfing from a creative standpoint. I had been doing content for social media for a long time and I saw there weren't a lot of people posting about wakesurfing. This was an opportunity to be more creative and laidback with how I pursued a new sport. It worked out because a lot of my videos then went viral."
Unlike other athletes, Keen didn't come into the sport as the most skilled person. Instead, he had a different approach. "I wanted to show people that the sport is super fun," he notes.
Article continues below advertisement
Keen's career then took off, and MasterCraft soon began to take notice. "The brand continues to build the world's best ski, wakeboard, wake surf and luxury performance powerboats," he notes. "It's cool to see them revolutionizing the wakesurfing world as far as creating waves by a boat. The coolest thing about MasterCraft is that they have such a customizable way for anybody to ride — whether you're a beginner or an expert. People who are advanced want the biggest, most powerful wave behind the boat, but you can have someone who is 6 years old take the wave down and adjust the wave with a scroll of a finger on the touchscreen."
"With MasterCraft, the transition from a wave to sea level is a very friendly transition and very smooth, so it makes it really easy to learn tricks or if you're just starting out," he adds.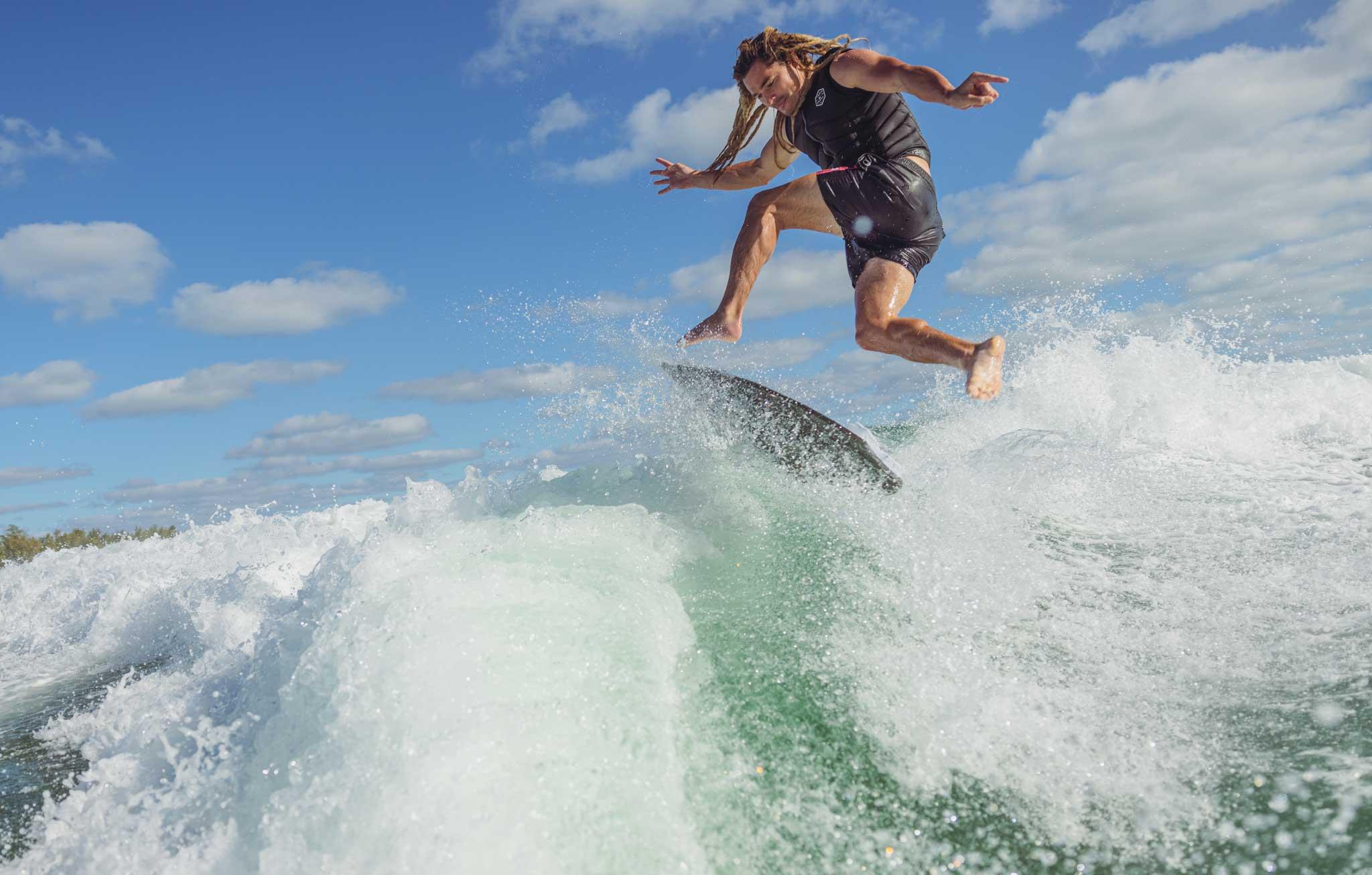 Article continues below advertisement
In 2015, the California transplant was new to the wakesurfing scene, and he didn't know too many other brands, but "MasterCraft was that household name," he recalls. "When I got into a MasterCraft, I said, 'This boat is next level premium.' After that, I said, 'I want to get a MasterCraft,' and now here I am as one of their ambassadors. It's cool to have this opportunity to utilize my talent to promote a cool company, and I feel very blessed for that. I love how cool everyone is at MasterCraft. They really think outside the box — and that is what makes them unique from other boat companies."
Now, Keen is constantly "evolving," and he's got a lot up his sleeve: from filming Celebrity Surf Series, where he teaches celebs such as Tony Hawk, Whitney Cummings, Steve-O and Diplo, how to wakesurf, to being a cofounder of VITAMINBAR to promoting Blenders eyewear.
"I went into wakesurfing as this is going to be an opportunity to create more content. I didn't think it would take off like it has. It's wild. In the first three years I almost felt like I didn't deserve the popularity or anything, but now I've put effort into growing the sport and I am having fun with it. I am still blown away that everything fell into place."
Article continues below advertisement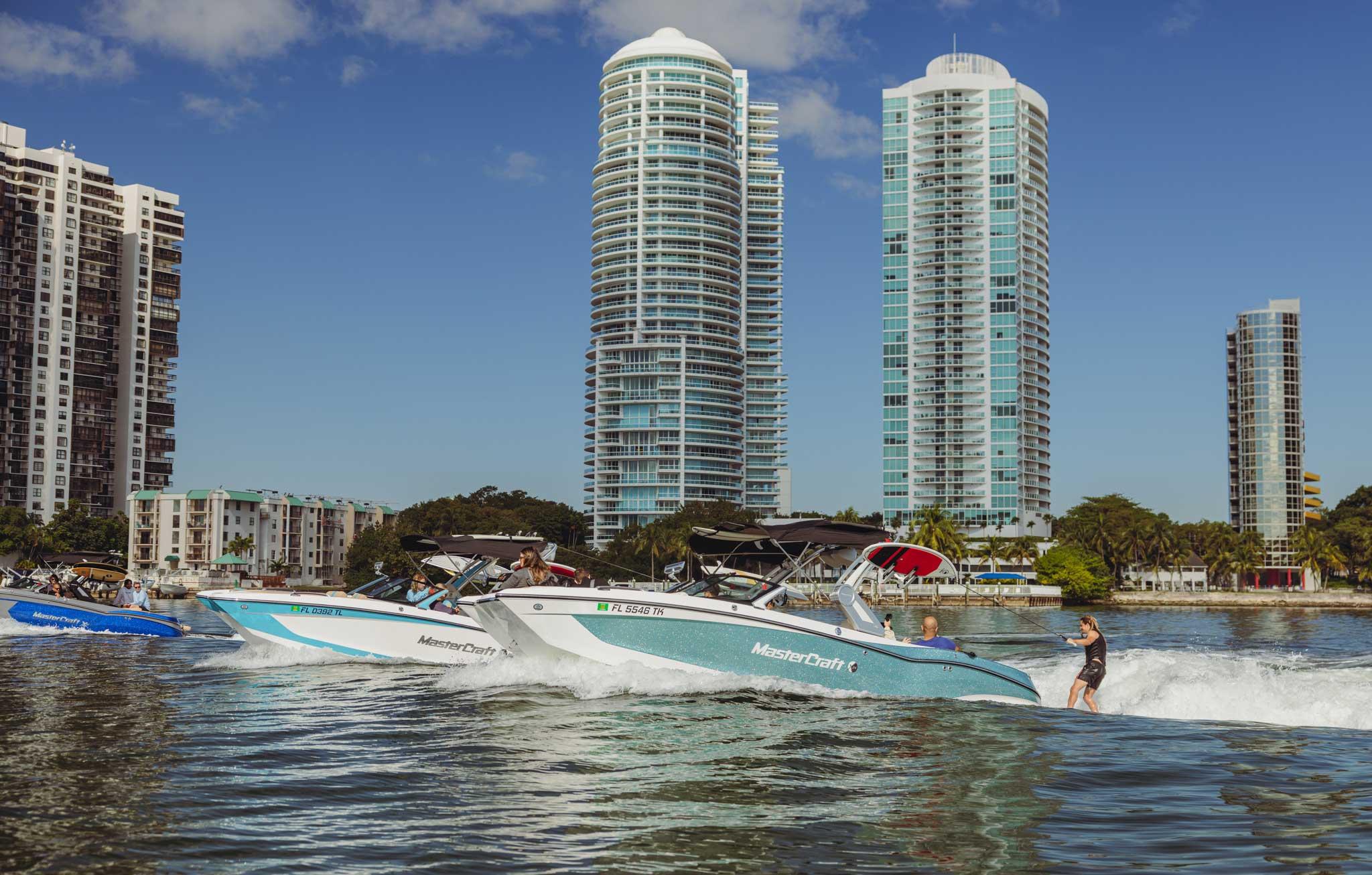 "My favorite part about the job is being on the wave and shooting the content," he says. "I love always having the freedom to navigate what I do day to day. I'd love to spend more time doing tricks going forward. I'm just trying to focus on waht I've creaated so far and put some ownership into my companies. I've got VITAMINBAR, which is one of the companies I'm working on, and Rusty Surfboards is a company I have equity in and I working on my Celebrity Surf Series. It would be cool to get a badass household celebrity next. I'd love Kevin Hart — there's a massive list we'd want."
Article continues below advertisement
On the series, Keen chats with the A-lister, where they typically "let their guard down."
"Everybody does interviews, but once you get them in the water, it's a whole different level. It's cool to be able to showcase a different side to them and then they shred in the water for 45 minutes. It's low impact, it's easy for them to learn and they don't have to worry about hurting themselves. Then we end up getting lunch or beers with them afterwards. I taught Tony Hawk how to do a 360 circle behind a boat — I don't think many people can say that."
"I hope what I've done with wakesurfing is to show people to think outside the box and have fun with it," Keen, who also started a cold plunge studio in Dana Point, Calif., declares. "Follow your dreams, but I want to let everyone know this is a possibility."
Article continues below advertisement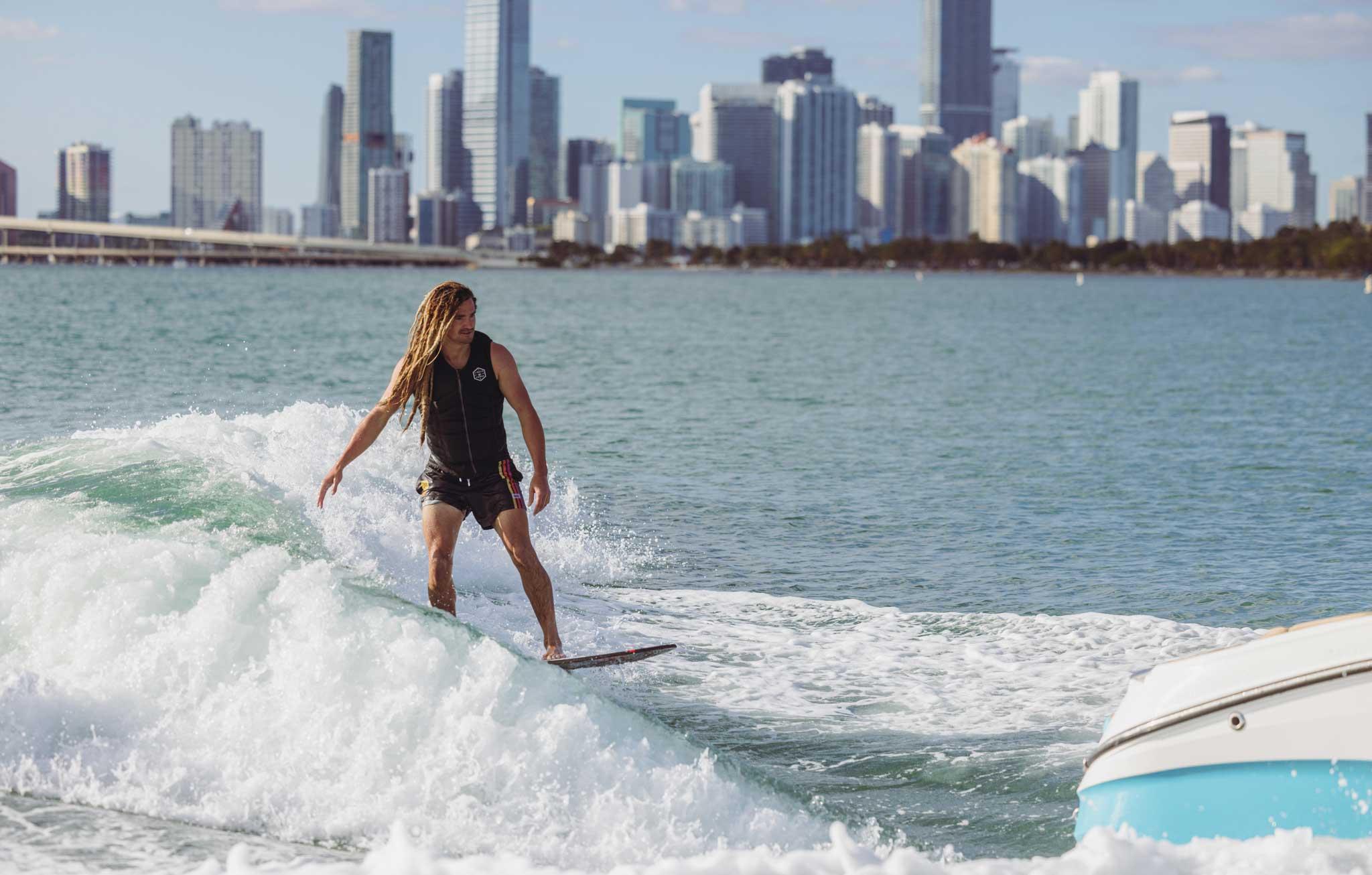 Never miss a story — sign up for the OK! newsletter to stay up-to-date on the best of what OK! has to offer. It's gossip too good to wait for!
"My gears are always running," he concludes. "My biggest bucket list item is to be very successful as an entrepreneur and take this opportunity to make a living doing awesome stuff. I'm always coming up with new ideas."