ROYALS
'The Queen HATES Meghan': Dying Monarch 'Will Never Forgive' Harry, Sensational New Report Claims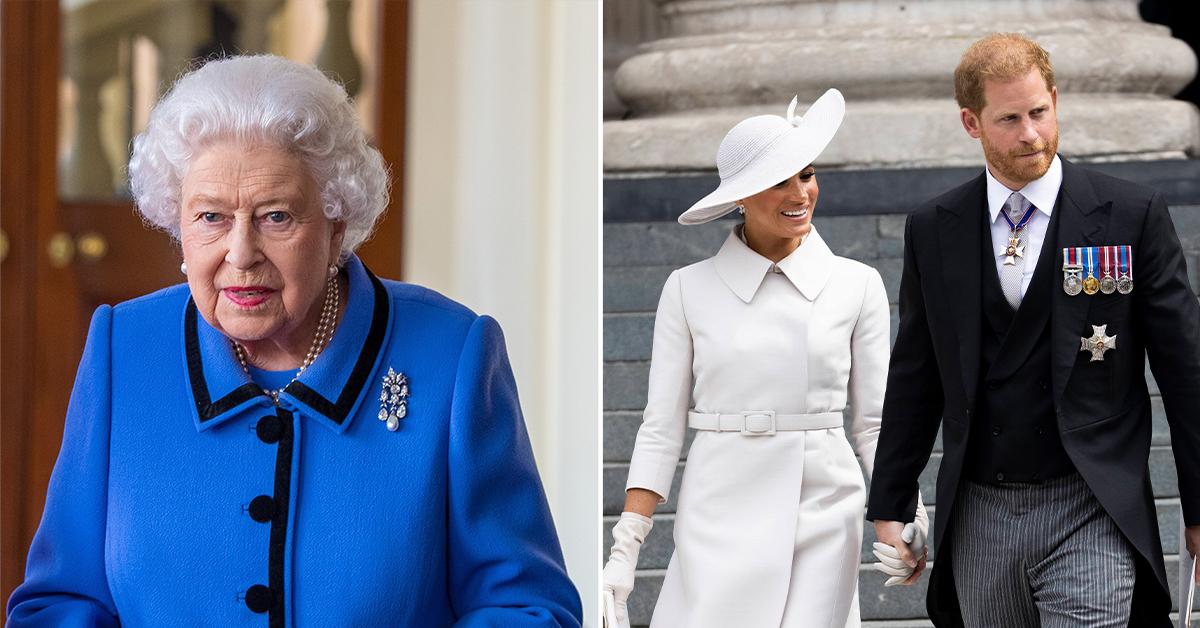 Even though Prince Harry and Meghan Markle made a trip to the U.K. in April to visit Queen Elizabeth, it seems like the matriarch is still less than pleased with her grandson's wife.
"Her Majesty believes Meghan and her publicity-obsessed antics pose a real threat to the monarchy," a senior courtier reveals. "As she faces her final days, Elizabeth detests this self-centered newcomer for tearing Harry from his family to start a new life together in America. The truth is it's the Hollywood life Meghan always dreamed of for herself — and Harry is her meal ticket."
"I'm told the Queen had suspicions early that Meghan couldn't accept the royal rulebook, but gave her a chance — many chances," the courtier explains. "She hates that the Duchess of Sussex betrayed her. Now Meghan seems set to user her title for an ambitious career in politics — a total no-no for British royalty. "
Article continues below advertisement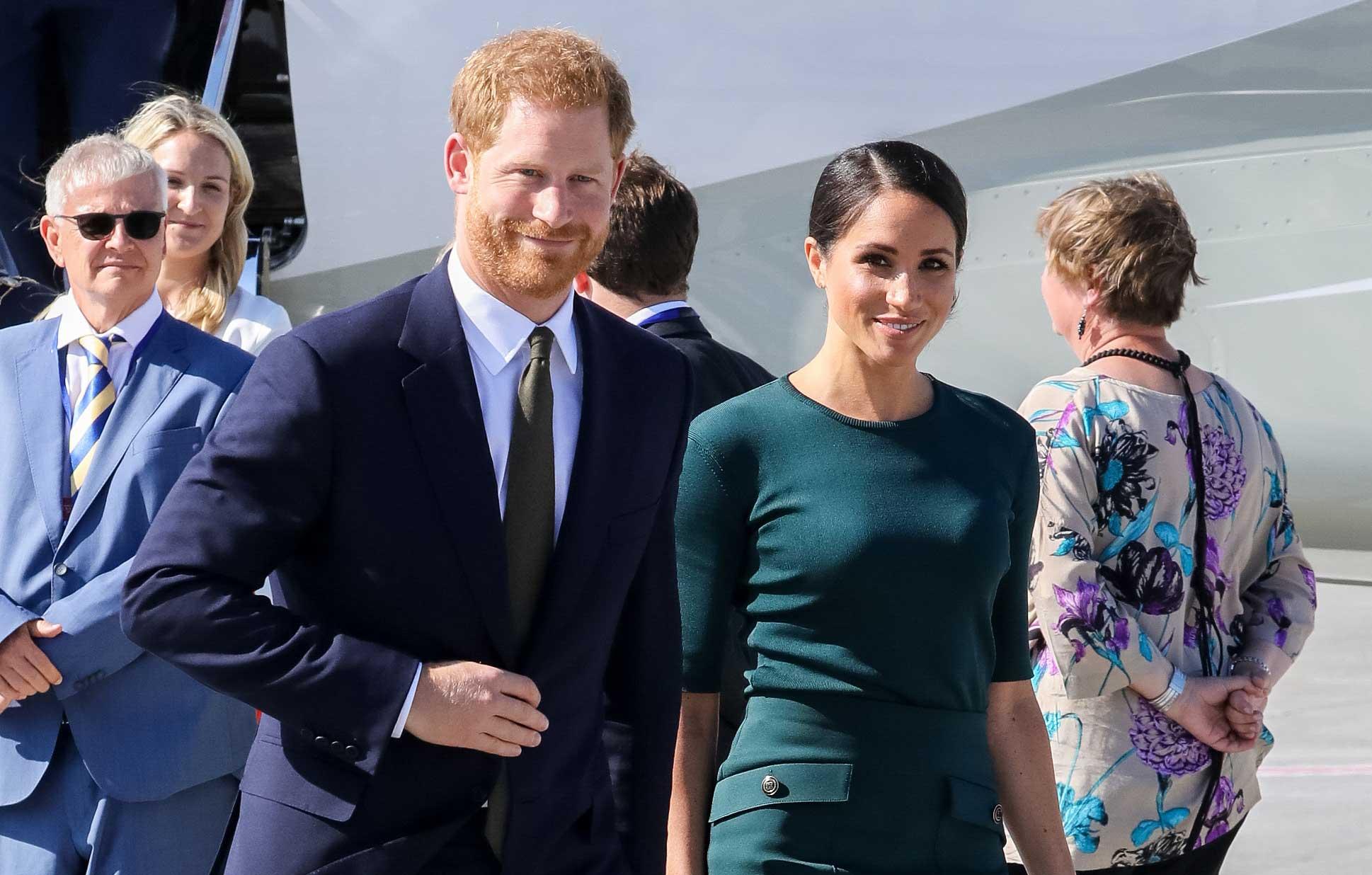 The 96-year-old is even talking about Meghan, 41, to her staff. "I'm told Her Majesty has run out of patience with the woman who keeps thumbing her nose at the royals," says the source. "And she's letting it be known behind palace doors!"
Article continues below advertisement
The duo, who stepped down from the royal family in 2020, moved to the U.S. later that same year, and they now reside in California. Since then, they have aired their dirty laundry out on television when they spoke with Oprah Winfrey. During the sit-down, the pair claimed that someone was "concerned" over Archie's skin color, but the Queen later apologized over the alleged remarks.
"She was outraged after Meghan accused the royals of being cruel, uncaring racists and dissed Prince William's wife, Kate, in that bombshell CBS interview," says the palace source. "She retaliated with three words — 'recollections may vary' — subtly suggesting Meghan was lying. And she didn't even try to hide her glee when Meghan snubbed Prince Philip's funeral last year. 'Thank goodness Meghan is not coming,' she told her aides."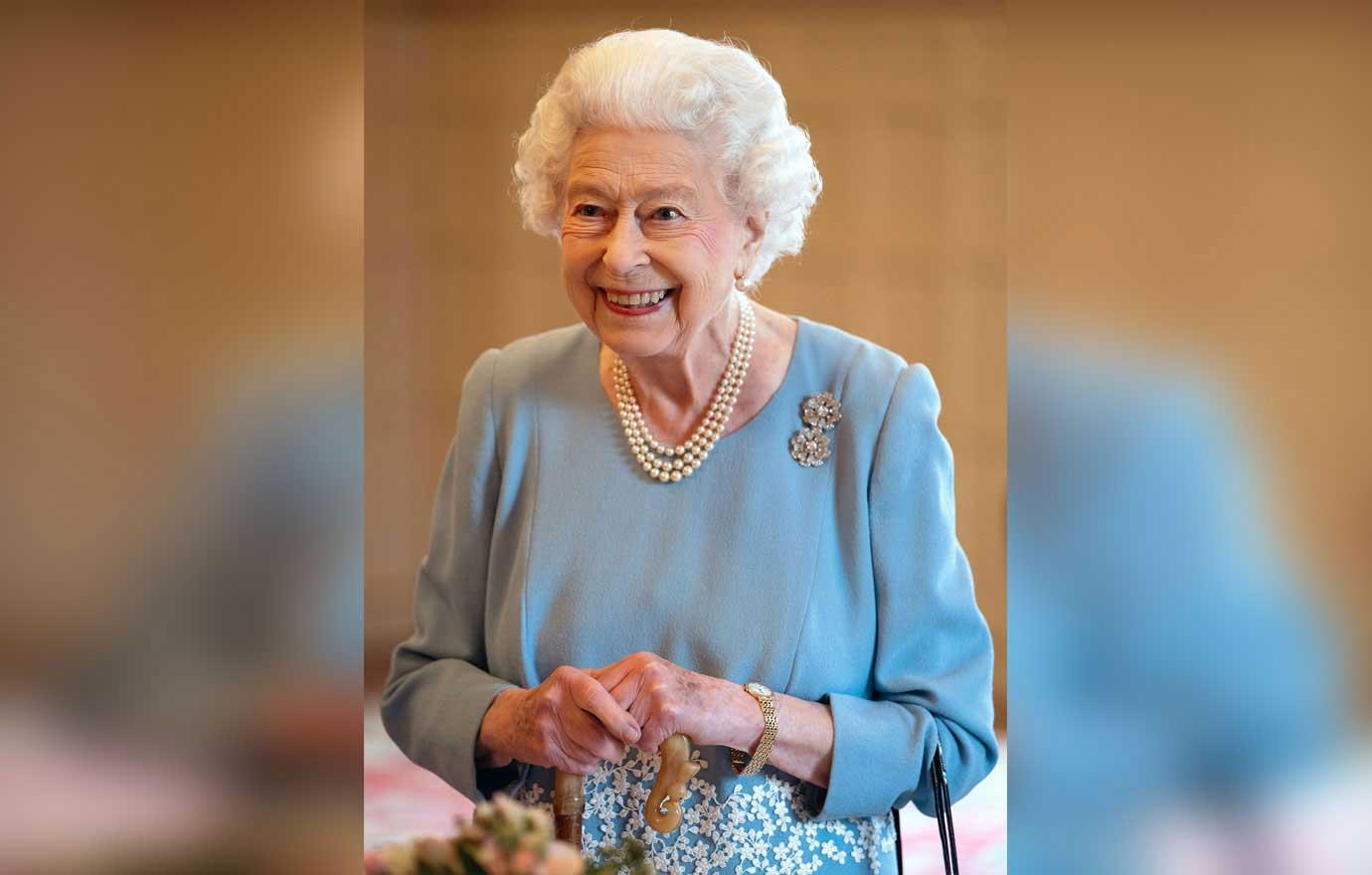 Article continues below advertisement
To make matters worse, Meghan and Harry struck up deals with Netflix and Spotify, which did not go over well with the Queen. "She will NOT allow them to cash in on their royal connections for their megabucks Netflix documentary!" declares the courtier.
Tom Bower's new book, Revenge: Meghan, Harry and the War between Windsors, also didn't pain Meghan in a new light.
"The new revelations are no surprise at the palace," dishes the royal insider. "Meghan's been pegged as a ruthless social climber who'll do anything to get to the top. Her Majesty whispers she's a Hollywood nobody without her royal title and connections. I'm told the Queen's dying wish is for Harry to come to his senses and ditch Meghan. It's the only way he can ever go home again."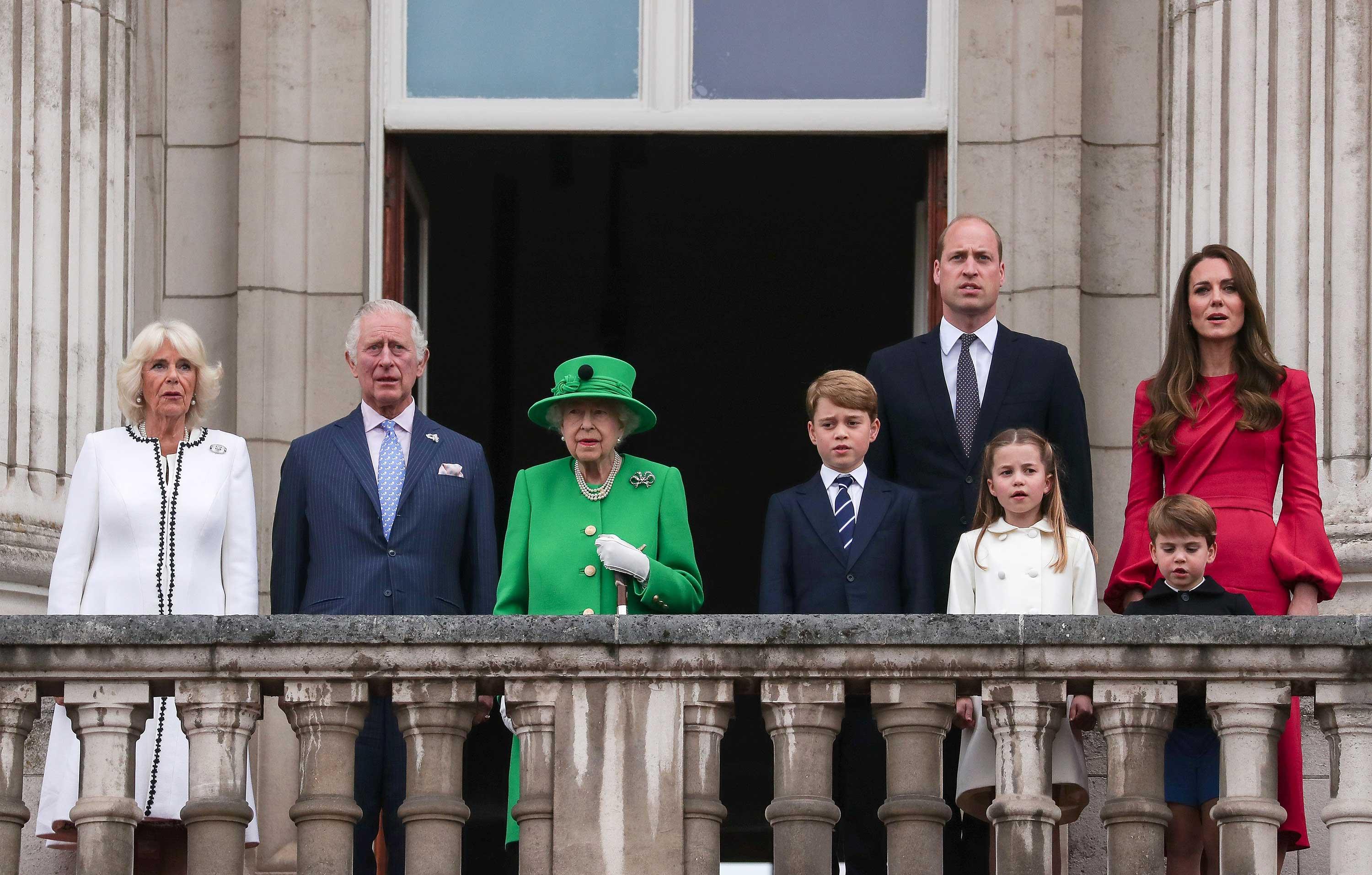 Article continues below advertisement
The source spoke with the National Enquirer.