Queen Elizabeth II 'Had Grave Concerns' About Kate Middleton Before Marriage To Prince William, Says Royal Expert
Article continues below advertisement
Her Majesty wanted the mother-of-three to have an "identity" that was separate from being a royal member before she joined the family, according to royal expert Katie Nicholl.
"Privately she had grave concerns and believed that Kate needed to have a job and an identity in her own right before an engagement was announced," Nicholl claimed in her book, The Making of a Royal Romance, per The Royal Observer.
Article continues below advertisement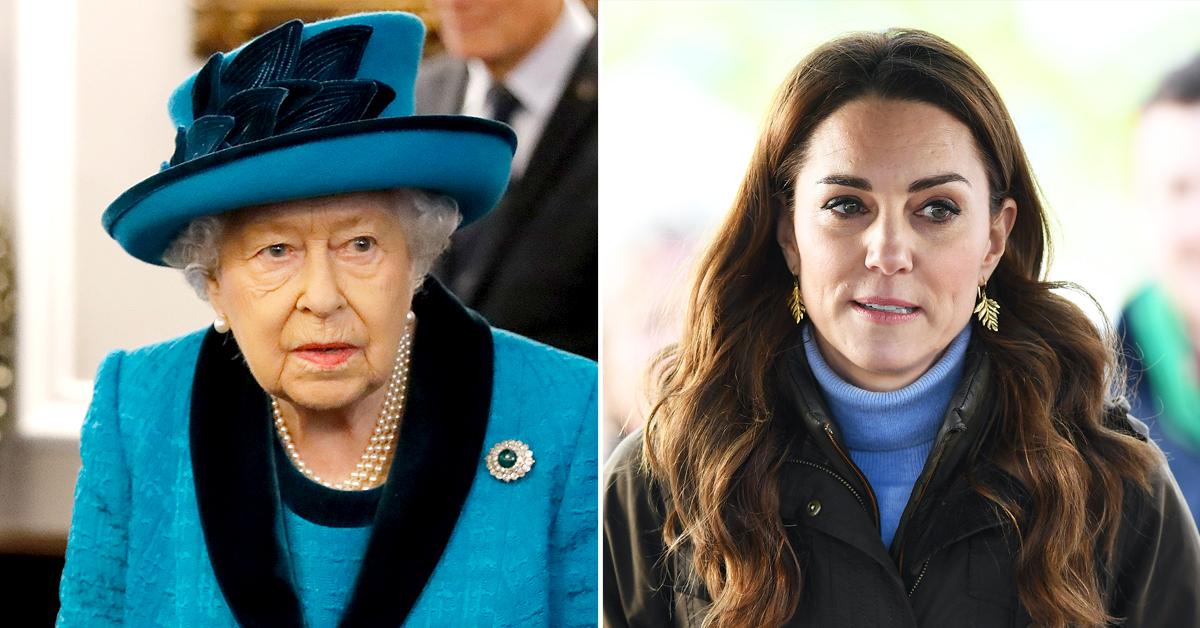 Phil Dampier — who writes a weekly column for The Royal Observer — doubled down on Nicholl's claims regarding the Queen's thoughts, alleging that the 95-year-old felt Kate lacked hobbies or interests.
Article continues below advertisement
"Kate was William's girlfriend for eight or nine years before they got engaged and got married," Dampier stated. "There was a phase where she appeared to be doing very little, really. The Queen once remarked Kate doesn't do very much so I think she had a fairly long entrance to the royal family."
Article continues below advertisement
However, the Queen's concerns have most likely disappeared, as Kate is always spotted at royal engagements and just announced her latest venture.
MORE ON:
Queen Elizabeth II
"Today I'm proud to be launching The Royal Foundation Centre for Early Childhood — let's embrace this golden opportunity to create a happier, more mentally healthy and more nurturing society," the brunette beauty shared last week on the Duke and Duchess of Cambridge's Twitter account.
Article continues below advertisement
Kate has even exceeded expectations, according to 60 Minutes Australia host Tom Steinfort, who said: "Kate's standing in the Royal Family has now come so far that many believe she is their biggest asset."
Nicholl added that Kate may even be looked at as the glue that keeps the family together — especially since Prince Harry and her husband, Prince William, have been at odds since the Duke and Duchess of Sussex's royal exit last year.
Article continues below advertisement
"I think Kate is the glue. In the same way that the Duke of Edinburgh was always the one who would help resolve family issues," the royal expert said of Prince Philip, who died at 99 in April. "He was the patriarch of the family. I see Kate stepping into that role. Trying to keep things together."
Article continues below advertisement
The 39-year-old appeared to take on the late royal's role at his April procession, with her trying to bring the estranged brothers together during the emotional day. "They were very tense as they walked into that chapel," Nicholl claimed of Harry, 36, and William, 38. "As they came out of it, you could see some tension diffused."
She credited their amiable nature to the Duchess of Cambridge, "who made a point of speaking to Harry and when she did that, you can see them visibly relax," Nicholl insisted, adding that Kate "loves Harry" and "has been heartbroken" ever since the brothers' fallout.