NEWS
'Wasn't Just A Rumor': Radio Host Kyle Sandilands 'Confirms' Zac Efron Has Split From Girlfriend Vanessa Valladares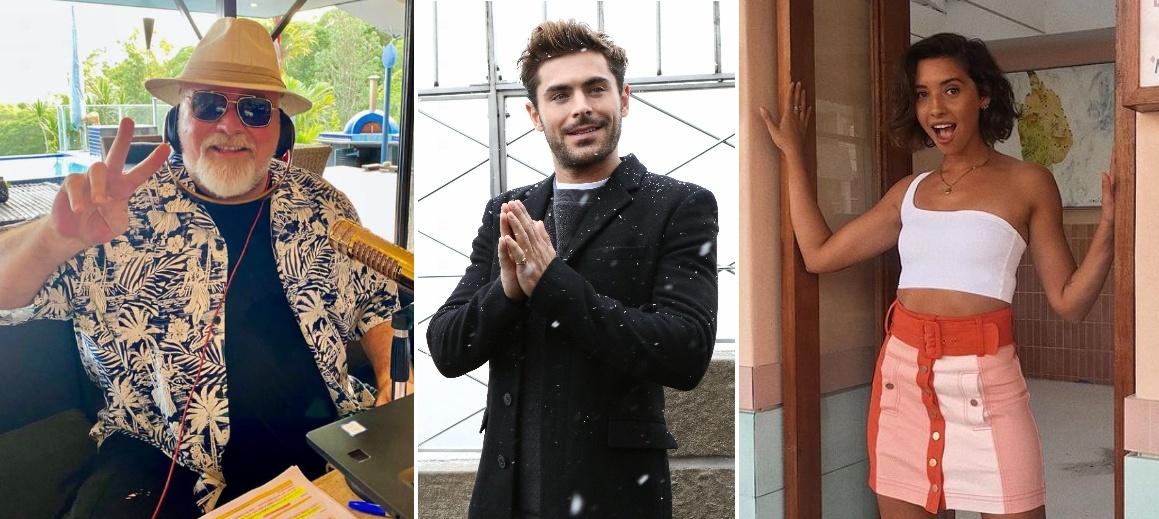 Article continues below advertisement
Australian radio host Kyle Sandilands confirmed that the Hollywood hunk  has split with Vanessa Valladares following a nearly year-long romance.
Rumors started to swirl this week that the Baywatch star and the 25-year-old Australian waitress had broken up. Sandilands, who is close friends with Efron, then revealed on live radio on KIIS 106.5 in Sydney, Australia, on Wednesday, April 21, that it "wasn't just a rumor," adding "I can also confirm after speaking with him yesterday."
Article continues below advertisement
Article continues below advertisement
Sandilands told his co-host Jackie 'O' Henderson that he had originally phoned his buddy to talk about the upcoming Netflix show, Byron Baes, but when confronted about the breakup rumors, the 33-year-old admitted they were true.
Sandilands said their split was "recent" but not "yesterday recent" and that there was "no drama." He claimed Efron was focused on work and the couple's busy lives just weren't in sync anymore.
Article continues below advertisement
The 49-year-old and Efron have been friends for years, with the radio host even attending the High School Musical alum's birthday celebrations back in October.
Article continues below advertisement
Efron actor first met Valladares while she was waiting tables at Byron Bay's General Store & Café last summer.
Article continues below advertisement
The split may come as a shock to fans as OK! previously reported there was talk of the Hairspray star permanently relocating to Australia as things got serious with Valladares. Efron has remained in Down Under since his move there in March, where he is currently filming his new survival thriller, Gold.
Back in December, a source exclusively told OK! that the Efron was so smitten with the brunette beauty, he'd sooner get married than spend a moment apart.
"Zac's convinced he's found Mrs. Right," the insider previously dished. "They just click, and after all the dating Zac's done, he's ready to settle down. I really think he's at the point where he'd marry Vanessa tomorrow if she said yes."