NEWS
Rapper NBA YoungBoy Arrested After Fleeing Traffic Stop, Taken Into FBI Custody: Report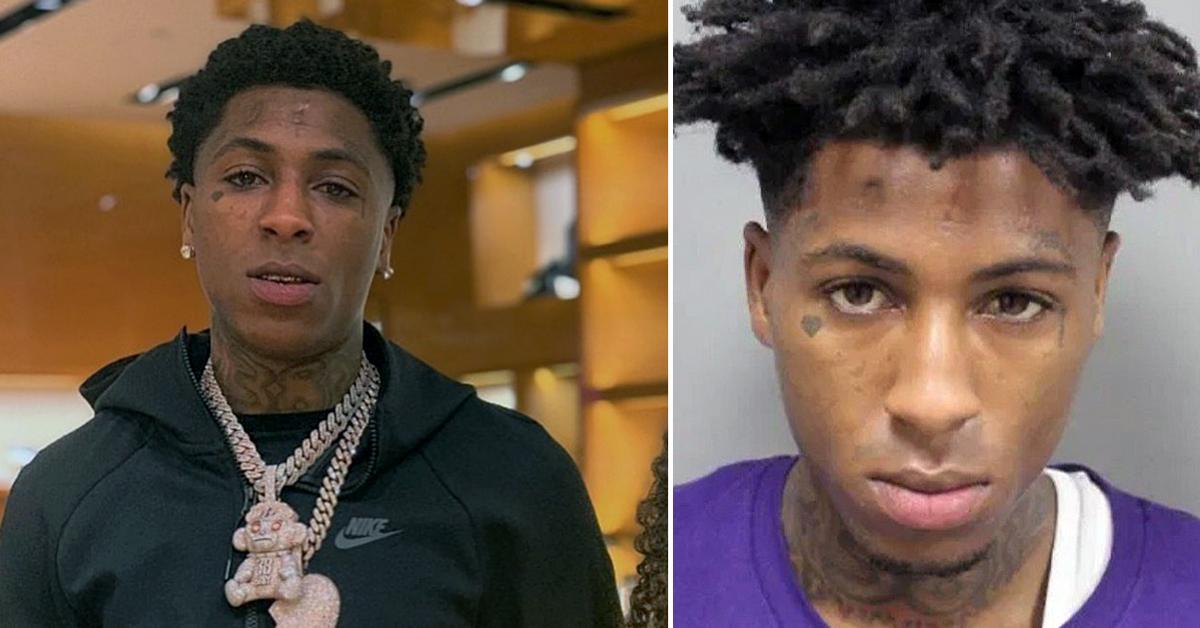 Rapper NBA YoungBoy was arrested on Monday, March 22, and taken into FBI custody in Los Angeles after allegedly fleeing the scene of an attempted traffic stop by the LAPD, according to multiple reports.
Article continues below advertisement
The 21-year-old rapper, whose real name is Kentrell Gaulden, was wanted on an outstanding warrant, according to CBS Los Angeles. At around 11 a.m., police attempted to stop the vehicle he was in while driving through Tarzana. The vehicle reportedly didn't pull over immediately, prompting a short pursuit, which ended with the rapper allegedly taking off on foot once the vehicle came to a stop.
Article continues below advertisement
LAPD officers were said to bring in a K-9 unit to track the rapper down. He was eventually arrested and taken into custody around 1 p.m. The authorities found a firearm in the vehicle NBA YoungBoy was in, TMZ reported; however, the outlet said it is unclear whether or not it belongs to the rapper.
Article continues below advertisement
This isn't the rapper's (also known professionally as YoungBoy Never Broke Again) first run-in with the law. Back in September he was arrested in Baton Rouge, La., along with 16 others on weapons and drug charges. The "Bandit" singer was charged with drug possession as well as distributing and manufacturing illegal substances, Billboard reported.
Article continues below advertisement
Following his September arrest, his attorney James Manasseh told the outlet, "Kentrell Gaulden is innocent of the crimes he was arrested for yesterday evening. He did not possess any firearms nor did he possess any controlled dangerous substances."
According to Manasseh, law enforcement officials arrived on the scene after receiving an anonymous tip that guns were present, and allegedly without evidence that there had been a crime. "No firearms or controlled dangerous substances were found on Mr. Gaulden's person or in his immediate control," the lawyer continued.
Article continues below advertisement
Yaya Mayweather, daughter of boxing legend Floyd Mayweather, who shares a child with NBA YoungBoy, took to Instagram shortly after the rapper's latest arrest. "My day has been completely ruined," she wrote. The 20-year-old gave birth to the rapper's son, Kentrell Gaulden Jr., earlier this year.