Rebel Wilson Stuns In Curve-Hugging Swimsuit On Beach Day Outing — See The Sultry Snap
The beach life looks good on Rebel Wilson. The blonde beauty looked incredible over Memorial Day Weekend, as she stripped down into a curve-hugging one piece bathing suit.
Article continues below advertisement
Wilson flaunted her fit physique on Instagram after flying to Palm Beach, FL, to present the trophy at the inaugural World Polo Pride event. "Palm Beach-ing. I think I wanna move to Florida now," the 41-year-old captioned the stunning photo. She matched her zippered one-piece swimsuit with Givenchy slides, a blue beach hat and sunglasses.
Article continues below advertisement
Fans and followers were quick to praise Wilson on her incredible figure following her bombshell 60-pound weight loss. "Move over Pam Anderson, we got a new Baywatch babe! Yaassss gurl!" one user joked in the comment section. "You look incredible," another added as a third wrote: "Hot mama."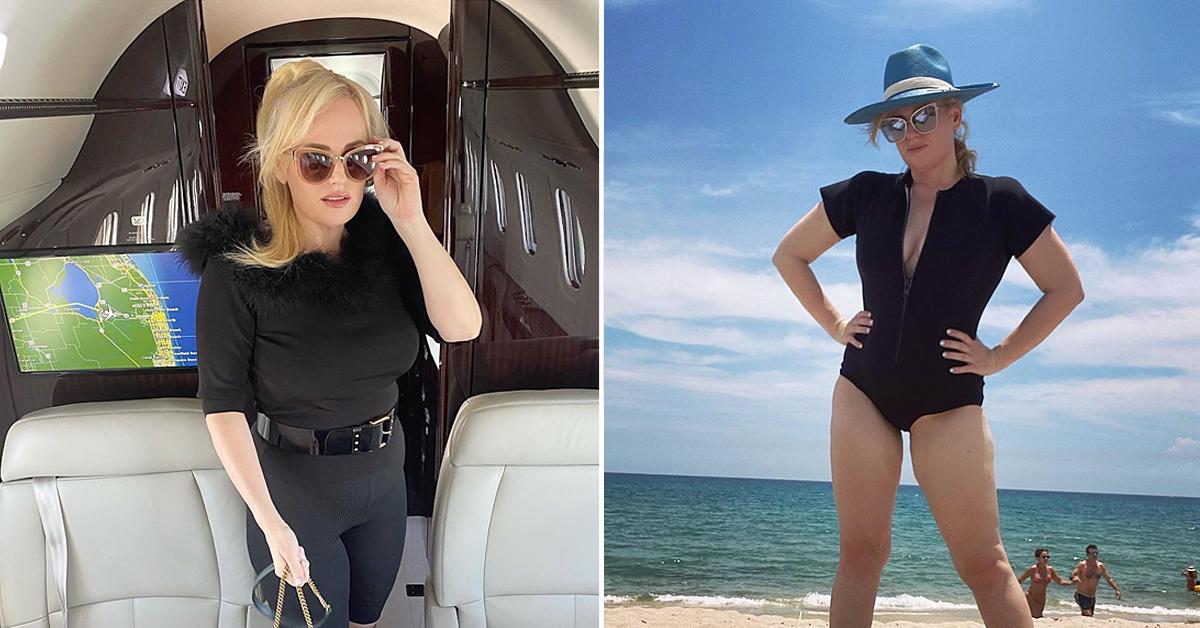 Article continues below advertisement
The Pitch Perfect actress also posted several photos of herself in her private jet and at the World Polo Pride event. Her stylish ensemble for the weekend included black biker shorts, a feathery black off-the-shoulder top, striking belt, and dark green Saint Laurent bag.
Article continues below advertisement
Article continues below advertisement
The Hustle star hasn't shied away from flaunting her amazing new figure in recent months on social media. Late last month, Wilson shared a sexy selfie in a slim-fitting black thong bodysuit. "She's glamorous on set today," the Aussie native wrote on her Instagram Story before she cheekily flashed her backside.
Article continues below advertisement
The A-list actress has been very open about her weight loss journey and shamelessly showing off her transformation following her self-declared "year of health." And while she appears to be loving her new look, Wilson recently got candid about how shocked she was to see the difference in how people treated her since losing such an enormous amount of weight.
"I liked to think I looked good at all sizes," Wilson said on the The Morning Crew with Hughesy, Ed and Erin, noting that she was always "quite confident" regardless of her size.
"What's been interesting is how people treat you. Sometimes being bigger, people didn't necessarily look twice at you," she confessed. "Now that I'm in good shape, people offer to carry my groceries to the car and hold doors open for [me]."