Carrie Ann Inaba Taking Leave Of Absence From 'The Talk' To Focus On Her 'Well-Being' Following Sharon Osbourne Scandal
Article continues below advertisement
"I wanted to let you know personally that I have decided to take a leave of absence from The Talk to focus on my well-being," the Dancing with the Stars judge shared in a video on Monday, April 26. "I know you guys understand, health is the most important thing.
"I appreciate your support, I appreciate the love and support for The Talk family and I hope to be back soon," she added. "Take care and I'll keep you updated. Thank you."
Article continues below advertisement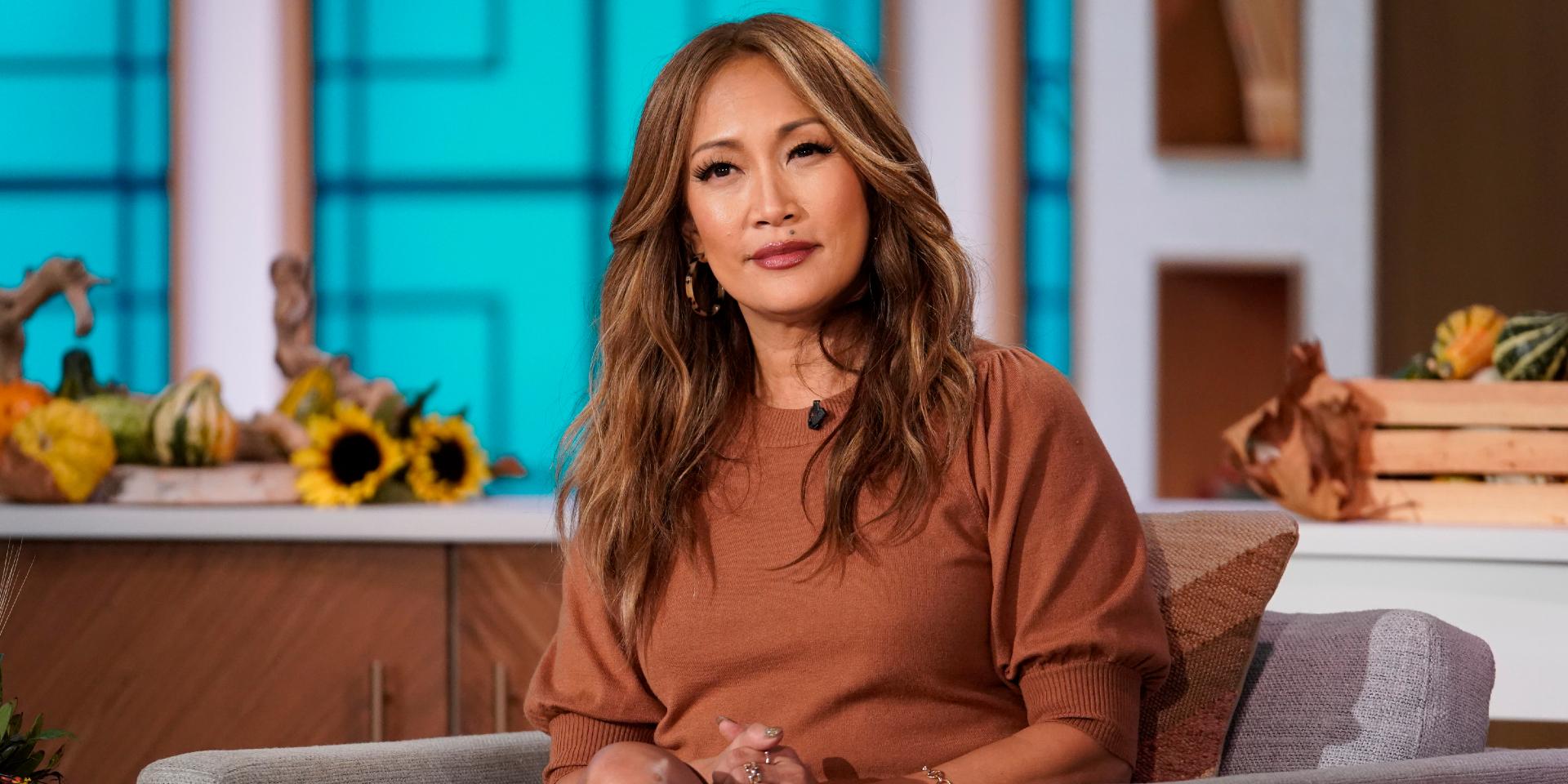 Article continues below advertisement
Fans were quick to send their well wishes to the 53-year-old.
Article continues below advertisement
"If you choose to not return just know how much you are loved and appreciated. You are the best thing to happen to this show! Your love, beauty, kindness is in your DNA...❤," one user wrote.
"You need to focus on you right now! Be well," another fan wrote, while a third said: "Prayers for your healing Carrie Ann!!"
Article continues below advertisement
"We'd like to let you all know at home, Carrie Ann is taking a leave of absence from the show to focus on her well-being. She appreciates the support from all her fans and her family at The Talk. We miss you Carrie Ann, and we look forward to having you back with us soon," co-host Sheryl Underwood said in a statement.
Article continues below advertisement
Inaba did not give further details or say how long she will be away from The Talk but has been open about struggles with Sjögren's syndrome, fibromyalgia and lupus in the past.
"When you're in chronic pain, you become exhausted because your body is fighting this pain all the time. Pain is a life stealer. And it's hidden, so people can't see it or understand it," Inaba previously told PEOPLE.
Article continues below advertisement
"It was debilitating," Inaba said of being diagnosed with Sjögren's syndrome, which also causes fatigue. "I had to stay in bed three days a week, and I'm so fortunate because I had the kind of job where I could do that. There were days I could barely make my coffee because I was so exhausted."
When it came to coping with chronic illness and finding ways to manage her pain, she said she "did a lot of soul searching. I learned about who I am besides being a sexy dancer chick. And ironically, as I let all that go, I found my way back to feeling vibrant and radiant again."
Article continues below advertisement
Inaba's exit comes shortly after Sharon Osbourne left the show. The drama began when Osbourne became entangled in a heated discussion with her co-hosts for defending Piers Morgan's freedom of speech after he received backlash for his thoughts on Meghan Markle and Prince Harry's interview with Oprah Winfrey. Then, a number of racist allegations emerged about Osbourne after the on-air spat with Underwood.
"The events of the March 10 broadcast were upsetting to everyone involved, including the audience watching at home. As part of our review, we concluded that Sharon's behavior toward her co-hosts during the March 10 episode did not align with our values for a respectful workplace," CBS said in a statement.