ENTERTAINMENT
Hunky Duke Of Hastings Exits! Regé-Jean Page Will Not Appear In 'Bridgerton' Season Two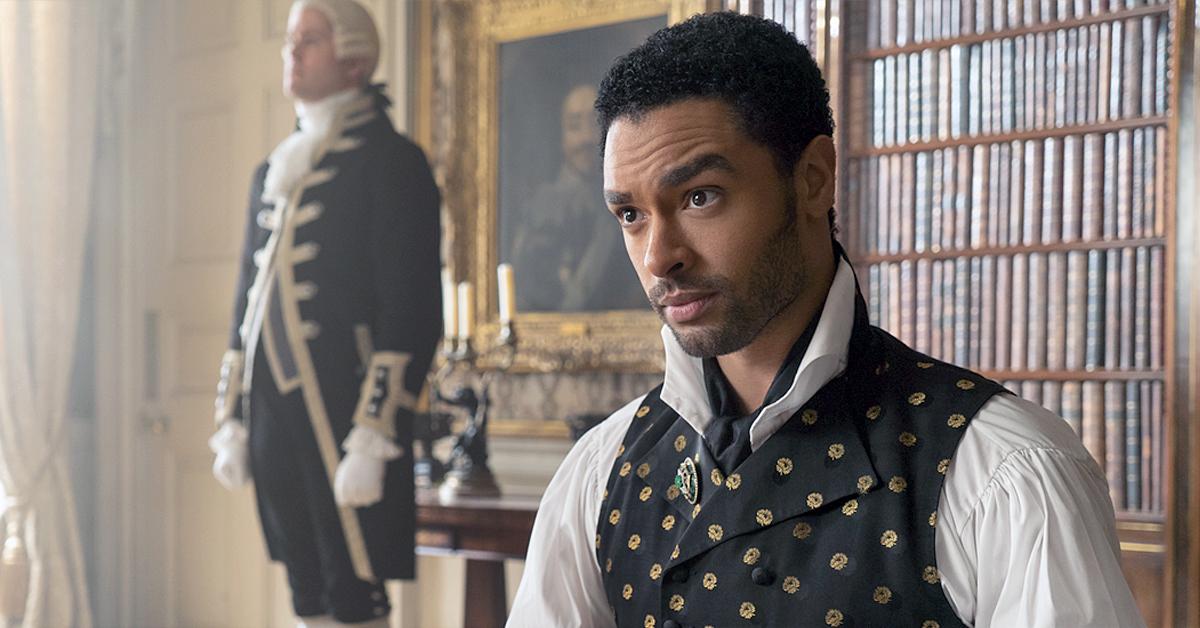 While our hearts may burn for the Duke of Hastings, played by Regé-Jean Page, it's been confirmed by Lady Whistledown (a.k.a. Netflix) that the beloved actor will not be returning as Simon Basset in season two of Bridgerton — based on Julia Quinn's best-selling romance novel series.
Article continues below advertisement
Netflix shared the shocking news on Friday, April 2, via a message from Bridgerton's verified Twitter account. 
Article continues below advertisement
"Dear Readers, while all eyes turn to Lord Anthony Bridgerton's quest to find a Viscountess, we bid adieu to Regé-Jean Page, who so triumphantly played the Duke of Hastings," the announcement read. "We'll miss Simon's presence onscreen, but he will always be a part of the Bridgerton family."
However, the show's leading lady, Daphne, played by Phoebe Dynevor, will make a return, the statement confirmed, noting that "Daphne will remain a devoted wife and sister, helping her brother navigate the upcoming social season and what it has to offer — more intrigue and romance than my readers may be able to bear."
Article continues below advertisement
Page also confirmed the news via Instagram while paying tribute to his time on the show. 
Article continues below advertisement
"The ride of a life time," the actor captioned his post alongside two photos of him on set as the Duke. "It's been an absolute pleasure and a privilege to be your Duke. Joining this family - not just on screen, but off screen too. Our incredibly creative and generous cast, crew, outstanding fans - it's all been beyond anything I could have imagined. The love is real and will just keep growing."
While the news may come as a shock to fans, Page told Variety he never intended to stay for more than one season, as his character's life was wrapped up by the end of season one. He also explained that the short-term commitment was a big part of why he took on the role of the handsome hunk.
Article continues below advertisement
"It's a one-season arc. It's going to have a beginning, middle, end — give us a year," Page recalled of the conversations he had with the producers when he was first approached for the role. The limited series peaked his interest because he was able to "come in, I get to contribute my bit and then the Bridgerton family rolls on," he explained to the outlet.
Article continues below advertisement
The breakout star, 31, added that he has nothing but love for Netflix's hit show and praised the drama for how each season follows a different Bridgerton sibling's love story — each season is based on one of Quinn's novels. He further complimented the series for how it perfectly wraps up the main character of the season's life by the last episode.
"One of the things that is different about this [romance] genre is that the audience knows the arc completes," he explained. "They come in knowing that, so you can tie people in emotional knots because they have that reassurance that we're going to come out and we're going to have the marriage and the baby."
Article continues below advertisement
He concluded by sharing that he has "nothing but excitement for Bridgerton continuing to steam train off and conquer the globe," adding that there is "value in completing these arcs and sticking the landing." 
Article continues below advertisement
The eight-episode first season — which became the most-watched series on Netflix with 82 million viewers — ended with Simon and Daphne solidifying their love for one another (with the Duke overcoming his severe daddy issues) and welcoming their first child together, a son.