ENTERTAINMENT
Is It Hot In Here? The Hunks Of Recently Renewed 'Elite' Will Steam Up Your Screen — See The Cast's Sexiest Snaps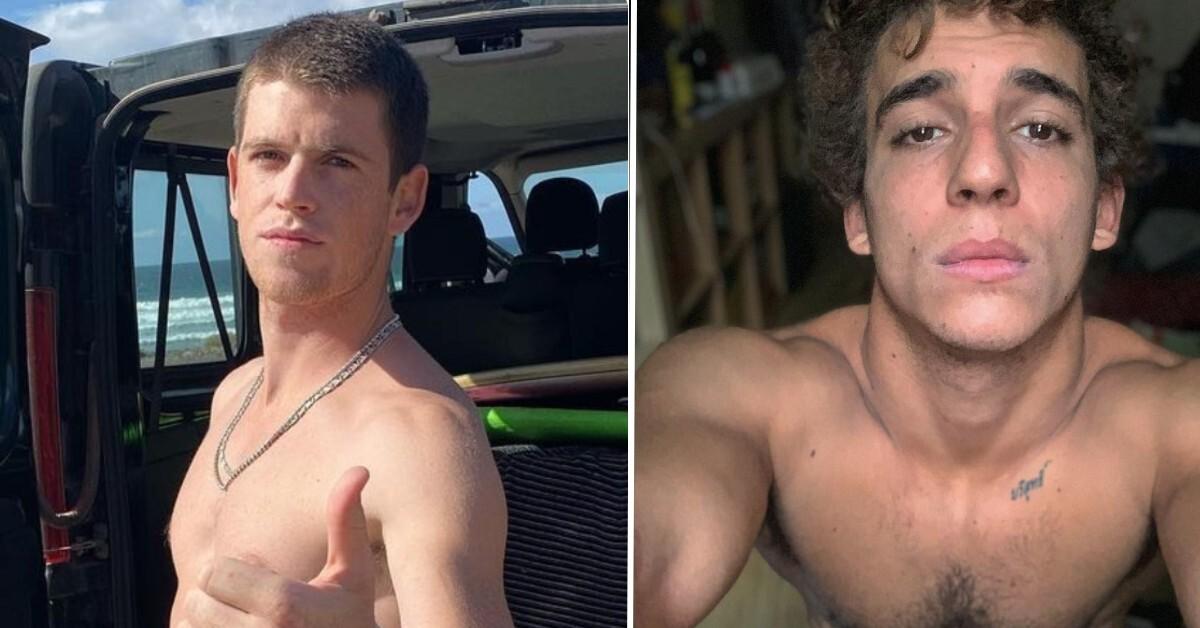 Article continues below advertisement
Elite is an addictive Spanish teen drama about three working-class friends who receive scholarships to a luxe private school — Las Encinas — after their school physically collapses under mysterious circumstances.
The cast is breathtakingly beautiful (and extremely sexually active!). There are throuples, couples, unrequited love and practically just about every relationship you can imagine — gay and straight. Elite can be described as Gossip Girl on steroids. The show is chock full of fabulous wild parties at parents' mansions, where teens partake in drinking alcohol, taking drugs and getting into fights. 
Article continues below advertisement
Netflix previously announced that season four of the soapy drama will premiere later this year — as filming was delayed due to the ongoing coronavirus pandemic. Season four will welcome new cast members Manu Rios, Pol Granch and others. 
The streamer has said the first season of Elite was viewed by more than 20 million member accounts worldwide.  
Article continues below advertisement
Miguel Herrán (Christian)
Christian attended Las Encinas on a scholarship after his previous school collapsed. He is more interested in girls, partying, drinking and smoking rather than studying. He has big ambitions to become famous no matter what. 
Article continues below advertisement
Itzan Escamilla (Samuel)
Samuel, commonly referred to as Samu, also attended Las Encinas on a scholarship. After his brother Nano is incarcerated, he takes on a part-time job as a waiter to help support himself and his mother. Samuel is one of the more charismatic individuals in his friends group. 
Article continues below advertisement
Miguel Bernardeau (Guzmán)
Guzmán is a student a Las Encinas, his sister was Marina — spoiler alert, she died. Guzmán is charming, kind, sexy and has a huge heart. He will fiercely defend those he loves. 
Article continues below advertisement
Arón Piper (Ander)
Ander is a student attending the upper class private school Las Encinas. Unlike many of the students at the school, he is not extremely wealthy, but he is accepted there as his mother is the principal. He is shy, selfless and does what he can to protect those he cares about. Ander also conceals his sexuality from his family and friends. 
Article continues below advertisement
Omar Ayuso (Omar)
Omar is Nadia's brother. Much of his storyline revolves around his identity. His parents are Muslim and are very conservative, particularly his father, who imposes several restrictions on him. He continuously struggles with trying to conceal his sexuality in order to avoid conflict. 
Article continues below advertisement
Pol Granch
Granch joins the cast of Elite for it's upcoming fourth season. 
Manu Rios
Rios is also another newcomer to Las Encinas in the upcoming season 4, premiering later this year. 
André Lamoglia
Fans will have to wait until season five to see the Brazilian hottie join the cast of Elite.