Republican Congressman Adam Kinzinger Dubs Donald Trump 'A Loser President' Following Ohio Rally
Republican Congressman Adam Kinzinger slammed former President Donald Trump for repeating comments about the 2020 election allegedly being fraudulent during a rally over the weekend.
Article continues below advertisement
Trump spoke at what was his first rally since leaving office in Ohio on Saturday, June 26, where he remarked the election was "the scam of the century and this was the crime of the century," per HuffPost.
Kinzinger did not hold back on CNN Newsroom the next day, when Pamela Brown played a clip of an interview with Mitt Romney in which he compared the rally to WWE wrestling and said it was "entertaining, but not real... a lot of show and bombast — it is going nowhere, the election is over, it was fair."
Article continues below advertisement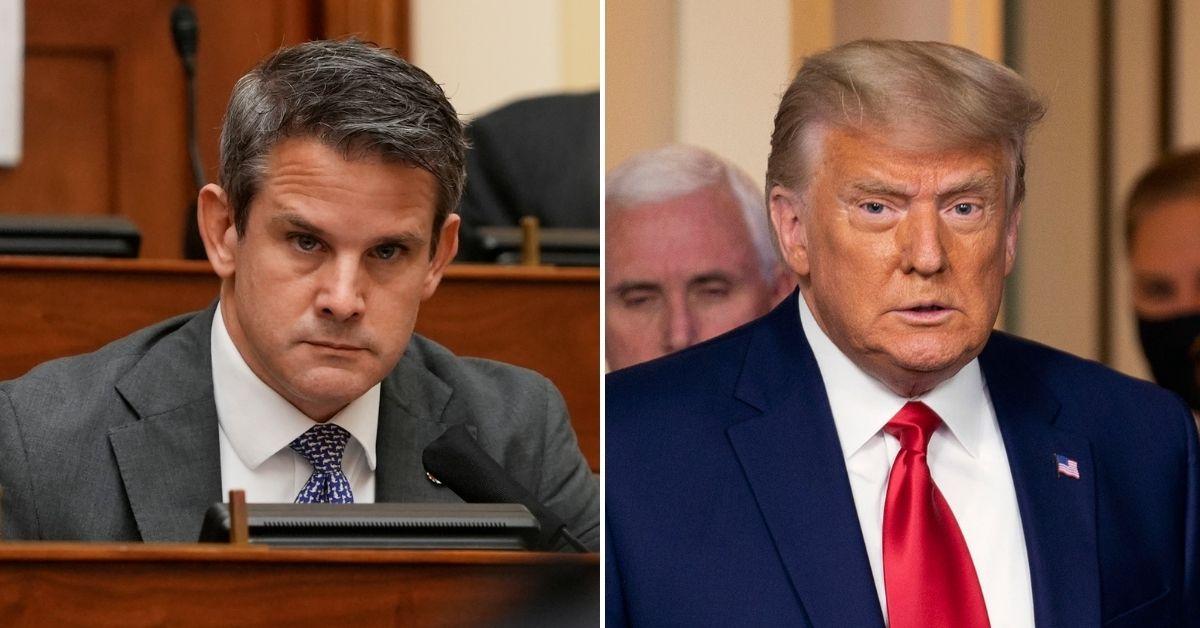 Article continues below advertisement
Article continues below advertisement
The event was for Max Miller, who is challenging Republican representative Anthony Gonzalez for his congressional seat. Gonzalez was one of ten GOP House members who voted to impeach Trump following for his role in allegedly inciting the insurrection at the Capitol on January 6.
Kinzinger noted that while Trump praised Miller, he did not speak about him much. Trump said Miller was an "incredible patriot" and a "great guy" who "loves the people of Ohio."
Article continues below advertisement
"The 2020 presidential election was rigged," Trump reportedly told the crowd.
Article continues below advertisement
"But the problem is, again, people believe this, they really do. There's enough people, frighteningly, that believe he's going to be president in August," Kinzinger lamented of a rumor that Trump could be reinstated.
"If nobody is taking the role of leader and leading people a certain way, telling them the truth when the Republic is at risk ― which it truly is right now ― then you can't expect anything but what you saw last night, which is thousands of people that believe the election was stolen because they don't hear people telling them otherwise," Kinzinger added.
Article continues below advertisement
He continued, "It's high time that other members of Congress ― any leader, any county official, any Republican official ― say the simple thing that Joe Biden was elected president. And work against his reelection, but quit pretending like it was stolen because that's really, really dangerous."
Meanwhile, former Vice President Mike Pence recently said that he will "always be proud" for his role in certifying the election. "The truth is, there is almost no idea more un-American than the notion that any one person could choose the president. The presidency belongs to the American people, and the American people alone," Pence said at an event at the Ronald Reagan Presidential Library in Simi Valley, Calif., earlier this month.