NEWS
Suspended! Rudy Giuliani No Longer Legally Allowed To Practice Law In New York Due To Trump Election Lies
Following months of argument and accusations, including the lawyer's personal home and office being raided by federal agents, Rudy Giuliani's license to practice law in the state of New York has officially been suspended.
Article continues below advertisement
Once Donald Trump's legal representation, it turns out that it is his association with and work for the former president that finally caused New York courts to act in suspending Giuliani's license, pending further investigation.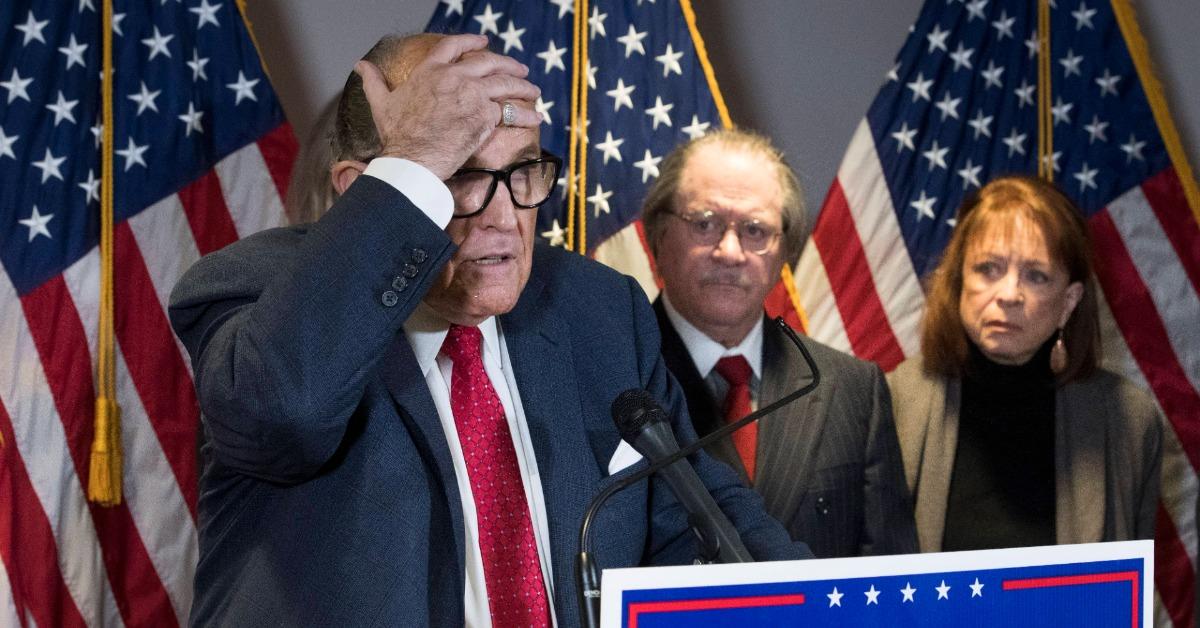 Article continues below advertisement
TMZ reported that they recently obtained legal documents proving the suspension. The documents stated clearly that the New York court in charge of the case believed that Giuliani repeatedly lied under oath, saying that some of his claims were "demonstrably false and misleading statements to courts, lawmakers and the public at large in his capacity as lawyer for former President Donald J. Trump."
Article continues below advertisement
Such "demonstrably false" assertions include Giuliani's frequent and passionate allegations that the 2020 election was a fraud, and that the win was stolen from the supposed "rightful winner" Donald Trump.
The Supreme Court of the State of New York Appellate Division, First Judicial Department released a whopping 33-page statement that further documented evidence of Giuliani's lies.
Article continues below advertisement
In the opening paragraphs, the statement describes the nature of the court proceedings: "All attorneys who are licensed to practice law in New York are subject to the Rules of Conduct, which establish a framework for the ethical practice of the law and a lawyer's duties as an officer of the legal system."
Article continues below advertisement
It goes on to cite the officials titles and codes, then continues, "The ultimate purpose of any disciplinary proceeding, however, is not to impose punishment for breaches of the Rules of Conduct, but rather 'to protect the public in its reliance upon the integrity and responsibility of the legal profession.'"
Other rules of professional conduct as laid out in the 33-page statement include, "A lawyer shall not knowingly: (1) make a false statement of fact or law to a tribunal"; and "A lawyer or law firm shall not: . . . (c) engage in conduct involving dishonesty, fraud, deceit or misrepresentation."
Article continues below advertisement
According to investigations into the legal proceedings, the court felt that simply put, Giuliani's lies were provable, well established, a threat to public interest and unfitting for someone tasked with upholding the law.
Giuliani's legal team staunchly disagrees with the decision, and will undoubtedly fight the suspension tooth and nail, but until it is overturned, there will be — at least temporarily — no more law practice in the immediate future for Rudy.