EXCLUSIVE
Rihanna & A$AP Rocky 'Have Been Getting Along Great' — And Are Talking About Having Kids, Insider Spills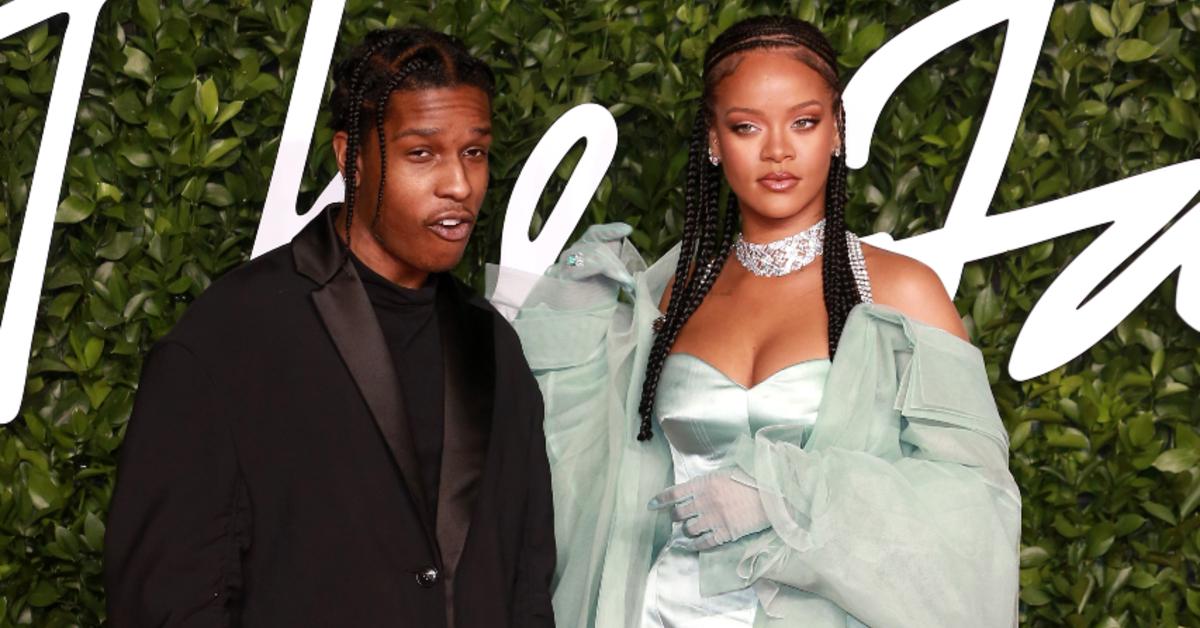 Singer Rihanna has Love (and babies!) On the Brain — and her boyfriend, A$AP Rocky, seems to be on board, OK! has learned.
In December, the Fenty founder, 32, brought her rapper beau to Barbados — where the duo didn't hold back on the PDA — to spend Christmas with her family, "which is a sure sign of how seriously she's taking their romance," a pal exclusively tells OK!.
While it's no secret Rihanna has always wanted kids, "she is taking a risk here," the friend cautions, noting that Rocky, 32 — whose long string of exes includes Kendall Jenner, Rita Ora and Iggy Azalea — "has been known to run a mile whenever his past girlfriends wanted to get serious."
Article continues below advertisement
KENDALL JENNER REUNITES WITH EX-BOYFRIEND A$AP ROCKY TWO DAYS AFTER HIS RELEASE FROM SWEDISH JAIL
Las month, a source told OK! that Rihanna "adores" Rocky and has been "telling pals that he's the real deal." However, considering the fact that Rocky is a self-described "sex addict" and is known for "having a ton of girls at the same time," Rihanna's inner circle is hesitant about her new romance.
"That isn't necessarily going to change just because he's seeing Rihanna," the source added about the rapper's flirty ways. "It's highly unlikely he'll openly two-time her, but he's by no means told people it's serious. Everyone is betting that the relationship won't last longer than a few more months, if that."
Rocky has been quite candid about his sexual encounters and has admitted to having a "lot of orgies."
"I've photographed and documented many of them. The women that I'm around are into that free-spirited s**t like me," he said. Usually guys are insecure with working, successful women, they can't handle it when it's on the other foot, you know? So they get with a guy like me — they know I don't want to break their hearts or nothing. And why not? Let's smoke some good weed in the teepee and have a fun time!"
Article continues below advertisement
However, A$AP may be changing his ways after all.
Since the longtime pals went public with their relationship, "they've been getting along great," the friend continues. "For all his swagger, Rocky knows he'll find it pretty impossible to do better than Rihanna, so he's down with this baby plan and ready to roll with it." We'll be on bump watch!