NEWS
Robert Redford's Women Finally Tell All: Jane Fonda, Barbra Streisand, Meryl Streep, Mia Farrow & More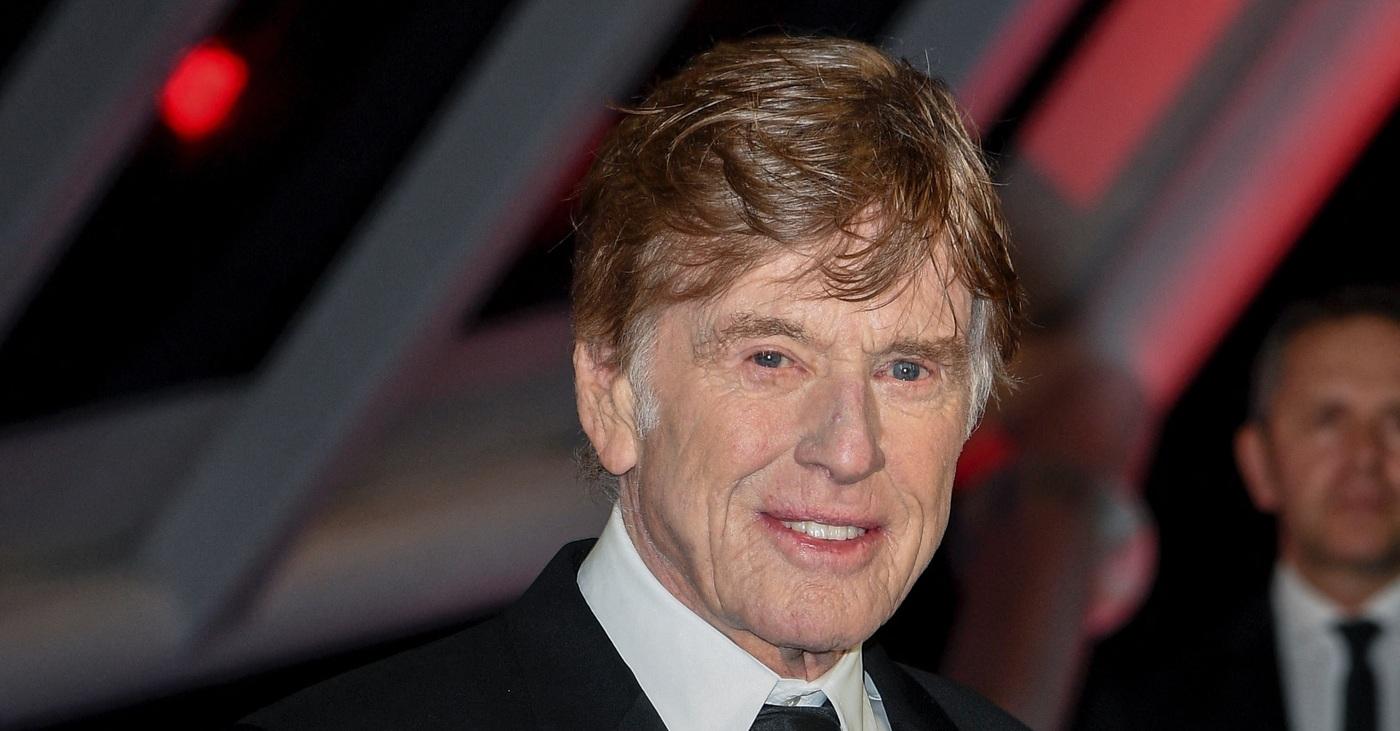 Robert Redford — the glamorous, handsome Oscar-winning superstar who's appeared in political thrillers, crime capers and historical dramas has had an amazing 60-year career with a crop of equally incredible leading ladies like Meryl Streep, Jane Fonda, Mia Farrow, Scarlett Johansson, Barbra Streisand and Faye Dunaway. "I've always had a rather romantic view of women," said the actor. "I liked them and I liked putting them on a pedestal to some degree."
His leading ladies have had something to say about their time with "Bob," whose looks, integrity and kindness made them fall madly in love with him, even if it was just during their time filming. Although he's been a sex symbol for decades, Redford's always been a family man and no hint of cheating scandals ever touched his image. His first marriage, to Lola Van Wagenen, who he wed in 1958, produced four children. They divorced in 1985.
In 2009, he wed his longtime partner, artist Sibylle Szaggars. Along the way, he's been in more than 60 films, with dozens of lucky gals who've enjoyed his sexiest moments! Redford starred with Fonda in four movies: The Chase (1966), Barefoot in the Park, (1967), The Electric Horseman (1979) and Our Souls at Night (2017).
Article continues below advertisement
And she's one of his biggest fans. "I live for sex scenes with him," gushed Fonda. "The only problem with working with Bob is that I just look into his ... I kind of fall into his eyes and forget my dialogue."
She said she did the last film because "I wanted to see what it was like to fall in love with him again. In Barefoot in the Park, we played that young love just getting married and now we've played old people's love — and old people's sex."
Streep, who was the actor's lover in 1985's megahit Out of Africa, said, "I developed this huge crush on him, which made it easier to do the love story. He's really wonderful to work with. He has an unusual quality for a man — he has a very receptive way about him and is an incred- ibly good listener."
One of Out of Africa's sexiest moments was when their characters — Karen Blixen and Denys Finch Hatton — first locked lips, which was a shock to Streep, who admitted Redford was "the best kisser I ever met in the movies."
Not to mention the amazingly sensual scene in which they first make love. "When I have Streep and Redford together," said director Sydney Pollack, "I don't want to see them strip naked and writhe around in bed together. I took three terrific lines: 'Don't move. I want to move. Don't move.' And because the scene didn't break the film's romantic spell, it went down in film history."
Article continues below advertisement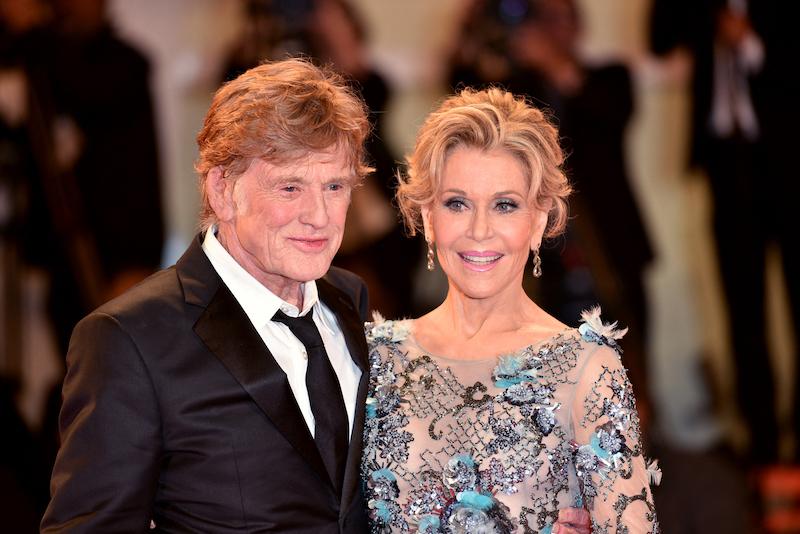 Singing/acting superstar Streisand said it wasn't easy getting Redford to agree to play Hubbell Gardiner in 1973's The Way We Were, where their chemistry sizzled. The key to his super sexiness is in his mystery, she noted. "You never quite know what he's thinking," said Streisand. "He understands the power of restraint. You're never going to get it all, and that's the secret, I think the mystery. That's what makes you want to keep looking at him."
One of his sexiest moments for her was the classic scene when she tenderly moves his hair from his forehead and they stare into each other's eyes. Farrow starred with Redford in 1974's The Great Gatsby. Although they were criticized for their lack of on-screen charm together as Gatsby and Daisy, the woman he loves, Farrow admired him for his political passion. They shot the film during the Watergate hearings, which "riveted Bob Redford and me to his television set in his dressing room, and provided us all with an endlessly fascinating topic for discussion."
Article continues below advertisement
A few years later, he would star in All the President's Men about the scandal.
Dunaway played opposite Redford in the spy thriller Three Days of the Condor in 1975. "We had some trouble, I have to say, because my character was kidnapped by him and in mortal fear ... and you can't have those feelings about Redford. You just say, 'Yes! Fine! Good!' because he's so gorgeous and he has such a kind of wonderful charisma."
Glenn Close gave Redford's Roy Hobbs in The Natural (1984) the top spot in her movie husband ratings. Her favorite scene wasn't the sexiest. It was when they reconciled 16 years after being parted, and she had raised their child alone. "I love that scene because you would think she'd just completely throw herself into his arms, but she doesn't. She doesn't know what kind of man he's become, and she doesn't want to expose her son to him, unless it's right, unless he's a good guy," explained Close.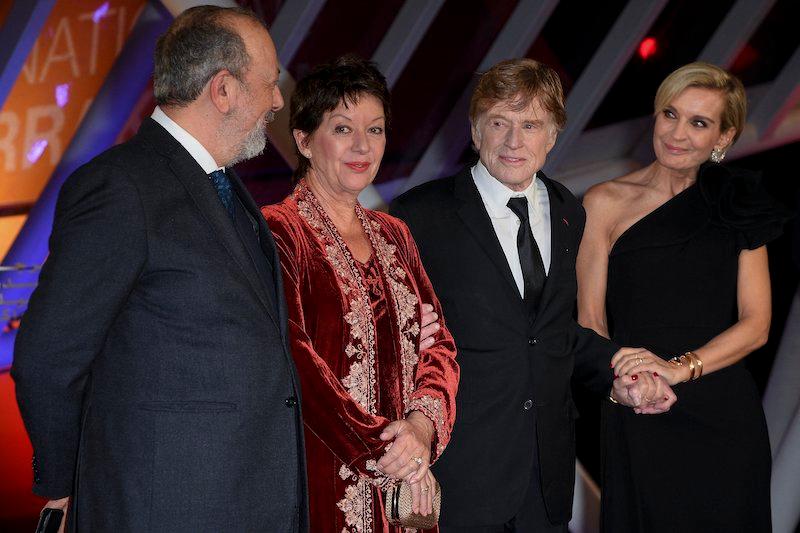 Article continues below advertisement
Never miss a story — sign up for the OK! newsletter to stay up-to-date on the best of what OK! has to offer. It's gossip too good to wait for!
Article continues below advertisement
"I don't know how many women in movies have actually thrown Robert Redford out of their apartment!"
Johansson was only 12 when she appeared with Redford in 1998's The Horse Whisperer, so, of course, she has no memories of his sex appeal, but she remembers how he often helped her. "Bob was so amazing with me in that film," she said in 2003. "He was so gentle with me and would literally take me through the entire story to get where I was supposed to be in that scene, no matter how long it took. It was the first real direction I had gotten."
Cate Blanchett, who starred with Redford in 2015's Truth, said, "He's very generous and he — without even knowing that he's doing it — he raises the bar."
And for a huge superstar who's had women swooning for more than 50 years, he shows no ego. "He parks that at the door," said Blanchett. Sissy Spacek, who starred with Redford in 2018's The Old Man & the Gun, says when she first met him she was 18 and, "I was so nervous, I called him Bobert."
Redford himself is taken aback by his status as a sex symbol, confessing, "I never thought of myself as a glamorous guy, a handsome guy — any of that stuff ... this glamour image can be a real handicap."
When awed women approach him on the street, they say breathlessly, "Are you really Robert Redford?" And he answers jokingly, "Only when I'm alone."
He said, "You've got to be able to have a laugh. When you can't laugh, you'd better pack it in."