Rosie O'Donnell Sympathizes With Ellen DeGeneres Following Toxic Workplace Claims, Says The Spotlight Can Be 'Tough'
Article continues below advertisement
"I have an understanding of the cycle of show business, and kind of what happens in people's careers, and when enough is enough," the 59-year-old said during her appearance on Sirius XM's The Jess Cagle Show on Wednesday, June 23, alluding to the fact that she knows about the "balance" of being both celebrated and coming under fire. "Oftentimes people don't know that. I think I have a good balance of both in my life, of the importance of both."
Article continues below advertisement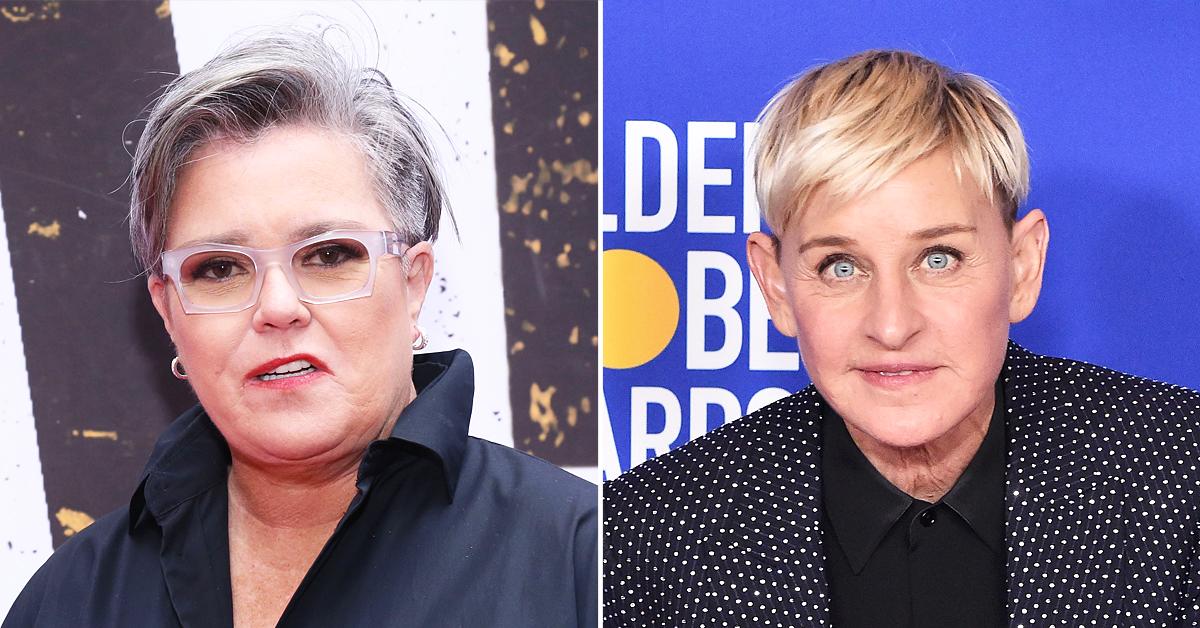 "And it's hard to maintain. It's hard to do," she admitted, "especially when you're doing a show like that."
Article continues below advertisement
O'Donnell, who ended her talk show in 2002, acknowledged that running a show can be challenging, as people are constantly watching and taking note of one's every move. "It's a huge kind of strange thing to be on a show like that, and have all that attention on you," she said. "And she had it for like 19 years. So, you know, it's a tough thing."
Article continues below advertisement
O'Donnell — who was dubbed "The Queen of Nice" during her talk show reign — also addressed DeGeneres' famous saying "be kind to one another," a phrase she frequently said at the end of many of her episodes. DeGeneres was then called out for the phrase when she made headlines last summer over the toxic workplace allegations made by her former and current staff.
Looking back on the once beloved talk show host's saying, O'Donnell candidly admitted the label "bit her in the ass," while noting that it wasn't the only reason she came under fire. "I don't think it was the 'be kind' thing that got her," she speculated. "I think that's oversimplification.
Article continues below advertisement
Article continues below advertisement
DeGeneres announced in May that she was ending her talk show after the 19th season, noting that she is looking for a new project that challenges her, OK! reported.
The news came almost one year after BuzzFeed News published a report last July of her staffers sharing their experience on The Ellen DeGeneres Show set. At the time, the embattled host was accused of turning a blind eye to alleged abuse and bullying by senior executives.
Despite acknowledging the accusations and apologizing to her staffers, DeGeneres recently told Today anchor Savannah Guthrie that she still doesn't understand where the series of claims came from. The 63-year-old insisted the whole scandal "was too orchestrated; it was too coordinated."