NEWS
Rudy Giuliani's Daughter Caroline Details Intimate Threesomes, Reveals Polyamory Made Her 'A Better Person'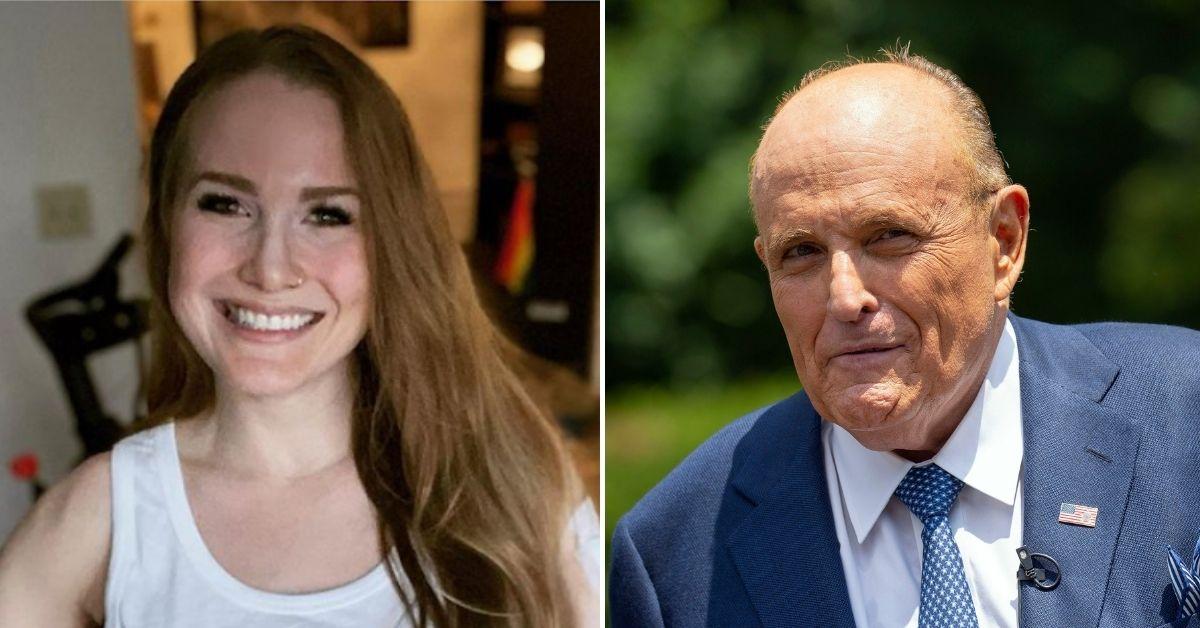 The more, the merrier...? Rudy Giuliani's daughter, Caroline Rose Giuliani, opened up about experiencing threesomes and "navigating the world of polyamory."
The 32-year-old got extremely candid in a Vanity Fair op-ed titled "A Unicorn's Tale: Three-Way Sex With Couples Has Made Me A Better Person," where she talked about hooking up with couples after she joined a dating site for "Unicorns" — which is a term used to describe women who have sex with couples.
Article continues below advertisement
She revealed, "When a couple invites me into their bed, I not only get welcomed into the midst of their preexisting connection, but also get to forge a new one with them based on their trust that I will respect the boundaries of their relationship.
"This is a vulnerable position all around: for the couple in opening their connection to a newcomer, and for the unicorn in entering a power dynamic where they are the only one without an established teammate."
Article continues below advertisement
She opened up about hooking up with a couple called Oliver and Isabella. "At one point Oliver and I had sex while Isabella watched — actively. She was a 'cuckqueen' which is a woman who enjoys role-playing 'humiliation' this way," she explained.
"Many aspects of the encounter were pleasurable and fun, but the most engrossing sensation was feeling Oliver's palpable love for Isabella…..his desire to fulfill her was the deeper motivation for filling me."
Article continues below advertisement
Throughout the coronavirus pandemic, when Giuliani has not been able to meet up with couples, she has been reliving her memories of times with them.
"For concerned citizens inclined to respond to my sexual liberation by reminding me to respect myself — it's baffling how many well-intentioned, 'woke' people let this kind of sexist rhetoric slip out — I hope this piece helps you understand that I do respect myself, arguably even more than I did before I started sleeping with couples," she wrote.