'I'm Not Going To Live My Life In Fear Anymore': 'RuPaul's Drag Race' Alum Laganja Estranja Proudly Comes Out As Transgender
RuPaul's Drag Race star Laganja Estranja has come out as transgender.
Article continues below advertisement
The 32-year-old opened up about her journey to Entertainment Weekly in an article published on Tuesday, June 15.
"There are so many other women around me who've inspired me to come forward today, and it's because of their fight and their struggle that I'm able to really do this and say that I'm nervous, but I'm not scared," she told the outlet. "I'm not going to live my life in fear anymore."
Article continues below advertisement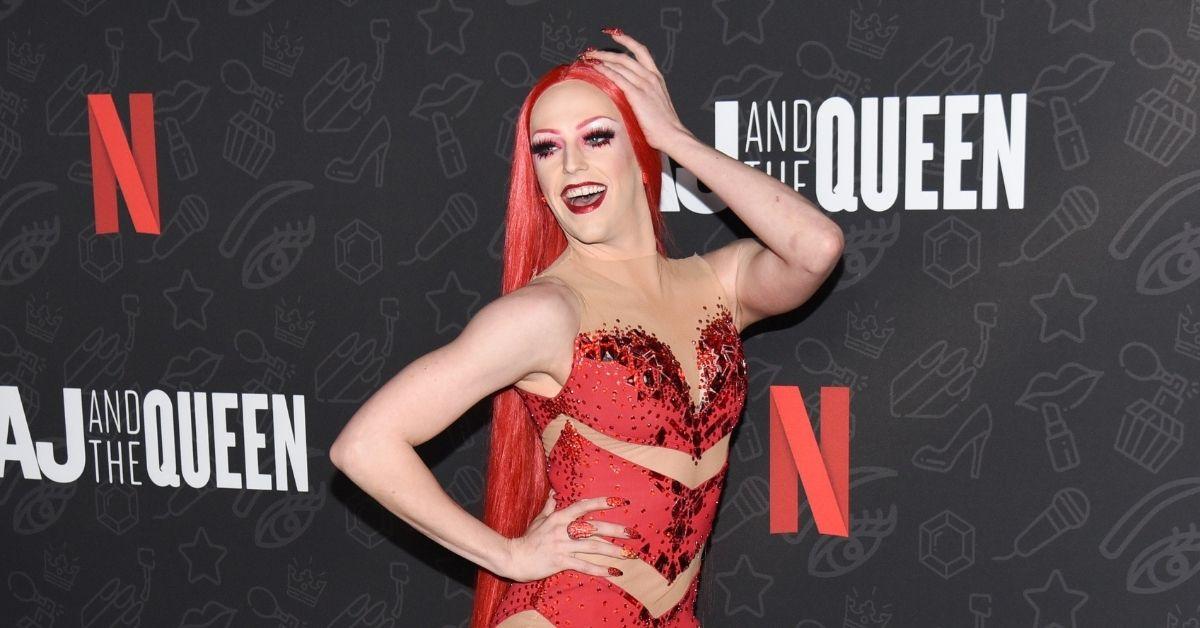 Article continues below advertisement
The performer revealed she has slowly been coming out to people close to her. She told her friends on her birthday in 2020 while "comfortably, fully committing" to who she is over the past year. One week prior to the interview, she came out to her "incredibly supportive" family.
Estranja clarified that she will continue to use her drag name and go by her birth name, Jay Jackson, with those close to her. She previously revealed in 2017 that she identifies as non-binary, and said she preferred female pronouns.
Article continues below advertisement
"People think that when you're trans that you've wanted to be a girl your whole life; yes, that's partly true [for me], but it's also true that I've wanted to be male my whole life to fit into what society deems as normal," Estranja explained. "But, that isn't my truth, and I'm daring to take this on. I tried to be male and be in-between and nonbinary. The truth is I'm a feminine entity and I can live this life."
Having been on Drag Race in 2014, she explained that "presenting as female for the last 10 years" helped her explore her identity onstage in a way that "made it more explainable to the masses."
Article continues below advertisement
She's had a supportive friend in Gia Gunn, who came out as transgender in 2017. "I feel blessed to have had that experience. Our transitions are different and will manifest in different ways, but it was so incredible to see someone live their truth and to be happy," Estranja said of her pal.
Article continues below advertisement
"I'm so thankful that Gia didn't push me and has allowed me to take my time," Estranja gushed. "Of course she's encouraged me. From day one when we met, she was like, 'Oh honey, you're a woman!' She's known longer than I have!"
Estranja continued, "She allowed me to take my time and continued to be supportive.... by physically seeing her change and the fact that she's been able to live a happy life and have lovers and have boyfriends — all the things trans women, I think, worry about when they came out — gave me hope and encouragement."
Article continues below advertisement
Estranja felt it was important to come out during Pride and to help others on their journey. "Being a drag queen in itself is inherently political and being trans is even more so. As more people like Elliot Page coming forward as trans, like Demi Lovato coming forward as nonbinary, the more the landscape can change, and the more that people have to accept the truth," she explained.
"Gender is a construct, and we're all tearing it apart," she added, noting she's also partnered with FOLX to help provide healthcare to other trans people.
Article continues below advertisement
"I'm so happy. I feel so beautiful and empowered, and, finally, I'm looking back at who I am in the mirror, and it's such an incredible feeling. If anyone is struggling with it, breathe and accept it, because once you do, it's incredibly empowering," she gushed.
She also shared the news on Instagram, saying she feels "so empowered that I don't have to hide in the shadows as I make this journey."
Article continues below advertisement
Article continues below advertisement
"congrats icon ❤️," one fan commented.
"So happy for you omg !!!! ❤️❤️," another said.
"So proud of you! You inspire us all! We love you so much!" a third wrote.