NEWS
'Umbrella Academy' Star Elliot Page Says He Knew He Was A Boy As A Child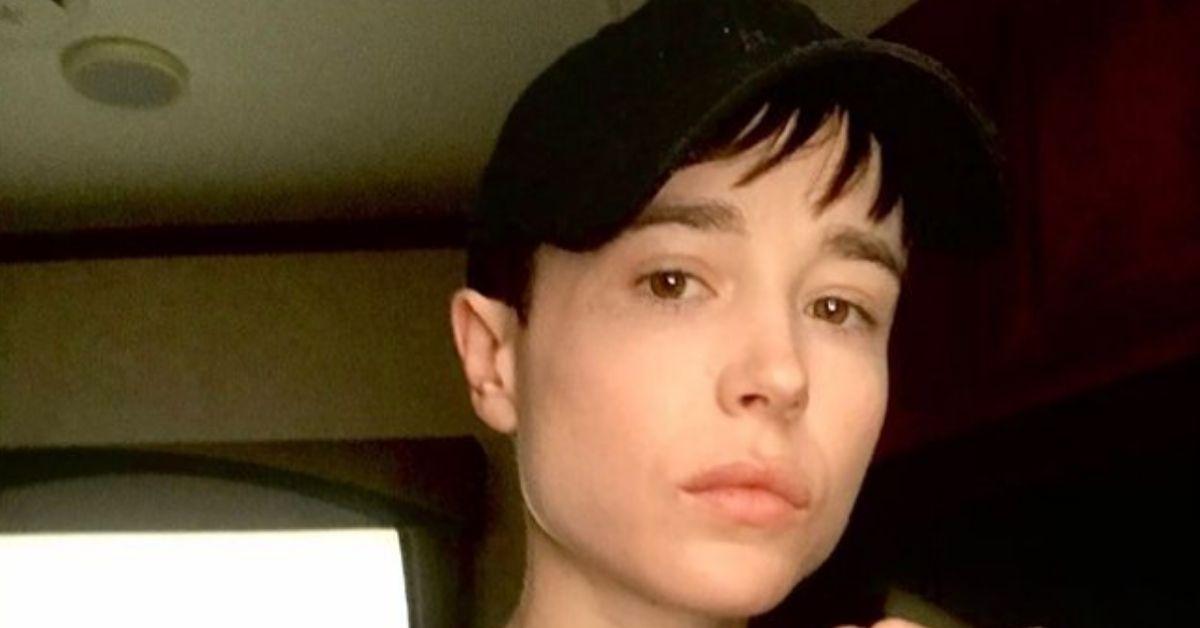 Article continues below advertisement
"When I was a little kid, absolutely, 100 percent, I was a boy. I knew I was a boy when I was a toddler. I was writing fake love letters and signing them 'Jason,'" the 34-year-old told Vanity Fair.
"Every little aspect of my life, that is who I was, who I am, and who I knew myself to be. I just couldn't understand when I'd be told, 'No, you're not. No, you can't be that when you're older.' You feel it. Now I'm finally getting myself back to feeling like who I am, and it's so beautiful and extraordinary, and there's a grief to it in a way," he added.
Article continues below advertisement
The Umbrella Academy came out as transgender in December with a touching letter; he announced that his pronouns are he/they. "I can't begin to express how remarkable it feels to finally love who I am enough to pursue my authentic self," they wrote at the time.
Article continues below advertisement
"My feelings aren't really linear. I feel emerging joy and excitement one moment, and then in the next, profound sadness reading about people wanting to take gender-affirming health care away from children. I feel so grateful to be at this place in my life, and I want to use the strength I have to help in all the ways that I can. The reason you and I have the privileges we have is because people have sacrificed so much for so, so, so long and put everything on the line," Page told VF of the struggles the trans community faces.
Article continues below advertisement
They continued, "I think it's about: How can I feel grateful for my joy, and embrace my joy, and allow myself to have that joy — but then put that joy and that love into action? How do I figure out a way to integrate those two feelings, in terms of being a public person?"
Article continues below advertisement
"It was something I needed to sit with for a moment, because the backlash right now is so intense," Page said of his sit-down interview with Oprah Winfrey.
He continued, "But the rhetoric coming from anti-trans activists and anti-LGBTQ activists — it's devastating. These bills are going to be responsible for the death of children. It is that simple. So [talking to Oprah] felt like an opportunity to use a wide-reaching platform to speak from my heart about some of my experience and the resources I've been able to access — whether therapy or surgery — that have allowed me to be alive, to live my life."
Article continues below advertisement
"I don't want it to sound like, 'Look at me.' It's not that at all. Actually, I was really nervous. But I thought about it for a bit, and it just felt like, Okay, the GOP basically wants to destroy the lives of trans kids and stop the Equality Act. How do you not use this platform?" Page added.
Article continues below advertisement
Page told Winfrey that moments where "being able to touch my chest and feel comfortable in my body for probably the first time," bring "tears of joy," in the emotional interview.
Page had top surgery (subcutaneous mastectomy) before coming out last year. They described the process as "not only life-changing but lifesaving."