Ryan Adams Reveals He Was 'Confused' By Ex-Wife Mandy Moore Speaking Out Against Him Amid Emotional Abuse & Sexual Misconduct Allegations
Ryan Adams revealed he was surprised when ex-wife Mandy Moore joined a group of women to publicly accuse him of emotional abuse and sexual misconduct.
Article continues below advertisement
In February 2019, Moore, Phoebe Bridgers and more women made allegations against the 46-year-old which were detailed in a report by The New York Times. In the aftermath, Adams' tour was canceled, he lost his manager, he was dropped from Blue Note/Capitol Records and his new albums were shelved.
Adams spoke to Los Angeles Magazine in a new interview published on Monday, August 9 – his first interview since 2019.
Article continues below advertisement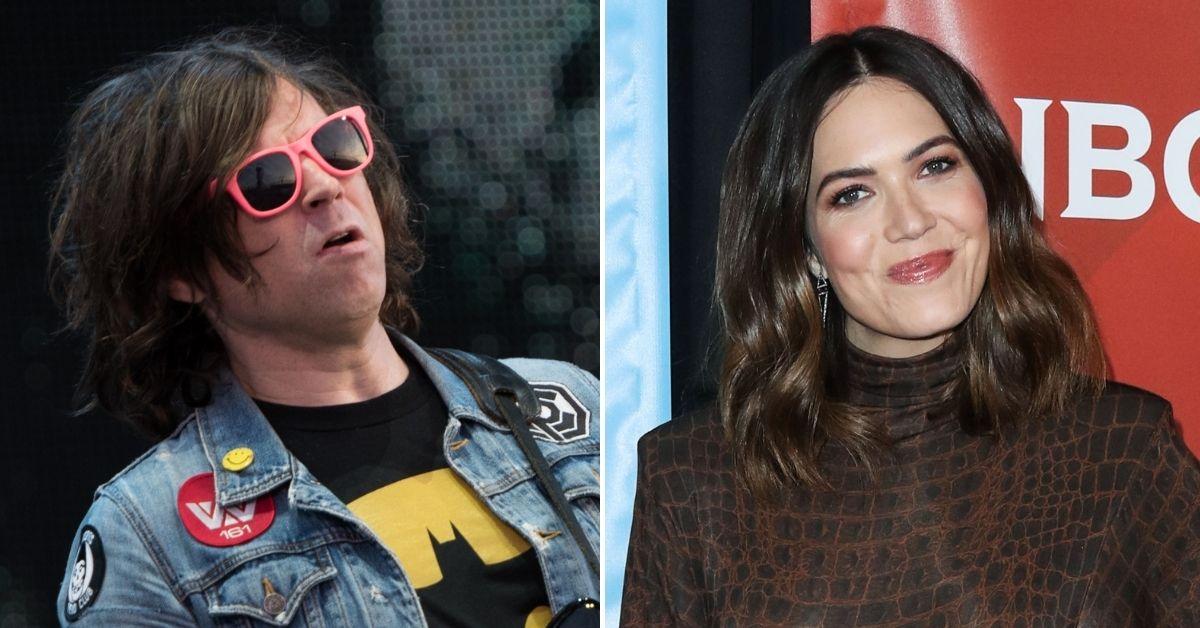 Article continues below advertisement
"Music was a point of control for him," the 37-year-old told the NYT at the time. "His controlling behavior essentially did block my ability to make new connections in the industry during a very pivotal and potentially lucrative time — my entire mid-to-late 20s."
"I was like, 'What is the point of this now? Because this is going to hurt my family and it's going to hurt our friends.' And we talked about this stuff years ago. Dissolving a marriage is one of the most difficult and soul-crushing things you can do. And the best you can do is to do it with care. We did the best that we could. So, yeah, I was a little confused," Adams told the outlet in response to Moore's claims.
Article continues below advertisement
Adams and Moore's marriage ended in 2016 after they had separated for a period of time. The "Lucky Now" singer told Los Angeles Magazine that he thought the former flames had gotten to a place of acceptance and understanding. He said he had apologized and they continued to communicate to discuss how to care for the animals they adopted together.
Moore tied the knot with Taylor Goldsmith from the band Dawes in 2018. "When she got engaged, I wrote her a letter saying that I am so proud of her and so happy for them," Adams said. He said that in the note, he joked about being the "worst-ever FedEx delivery system, but our journey led you to this perfect, wonderful man."
Article continues below advertisement
"We had those kinds of exchanges and they meant a lot to me," he said. The estranged couple reportedly stopped speaking a few months before the NYT article came out.
Article continues below advertisement
In the NYT article, the "Candy" singer alleged that Adams told her "You're not a real musician, because you don't play an instrument." However, Adams refutes those claims. "If that were to ever to come out of my mouth, I would have hoped that it was followed immediately by a sincere apology," Adams told Los Angeles Magazine. "I am capable of saying things that I later regret and it sucks to ever have that happen."
The "Do You Still Love Me?" singer added that if he did say that to Moore, he would not have meant it because he saw her play live and she ended her set by playing a coveted Gibson J-200 acoustic guitar in a difficult tuning. "It was so good," he said, "everyone's mind was blown."
Adams also denied allegations that he held back Moore's music career. "I don't know how I would've prevented her from exploring that or pursuing it with someone else if I couldn't offer it. I understand her disappointment. I see her point of view. I understand the frustration she must have been feeling," he added. "I wanted to be as helpful as I could."