COUPLES
'I Am Looking Forward To A Normal, Amazing Future Together': Sam Asghari Breaks Silence On Relationship Following Release Of 'Framing Britney Spears'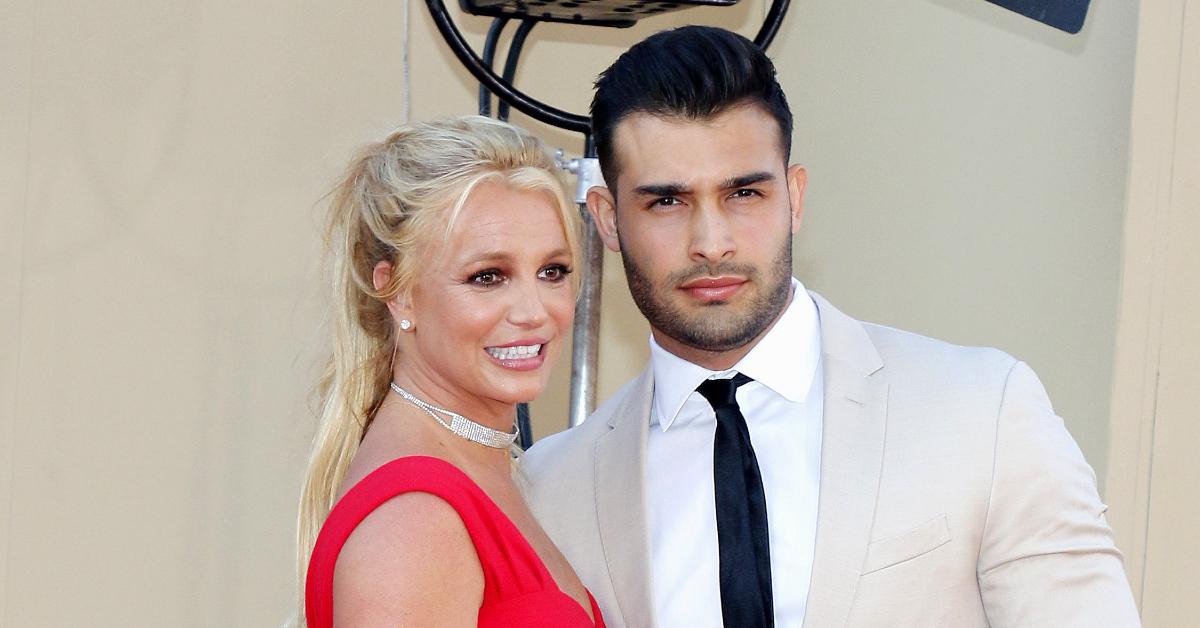 Britney Spears' longtime boyfriend, Sam Asghari, had something sweet to say about his pop-star girlfriend amid the scrutiny following the release of the Framing Britney Spears documentary.
Article continues below advertisement
"I have always wanted nothing but the best for my better half, and will continue to support her following her dreams and creating the future she wants and deserves," the 27-year-old said in a statement. "I am thankful for all of the love and support she is receiving from her fans all over the world, and I am looking forward to a normal, amazing future together."
Article continues below advertisement
The couple first met on the set of the 39-year-old's "Slumber Party" music video in 2016 and started dating later that year.
Article continues below advertisement
Asghari and Spears are normally tight-lipped when it comes to their private life together, but they still enjoy gushing over each other on social media.
"Okay baby, we get it. It's your birthday. We've been celebrating for a month. Let's move on," Asghari said in an Instagram video on Spears' birthday in December and shared a romantic photo from their Hawaii vacation.
Article continues below advertisement
"I have been quarantining since I got back from Louisiana weeks ago …. so basically I haven't seen my boyfriend @samasghari in what feels like a lifetime 😭 !!!!" Spears shared in April.
"I have actually lost weight from missing him …. now none of my pants or shorts fit 🙄😳😳 !!!!! Guess that's what missing someone can do ❤️ …. who else is experiencing this ????!"
Article continues below advertisement
"I know at some point she will tell her story. I know she will," former assistant Felicia Culotta commented in the 75-minute Hulu documentary. "And I am so grateful for when that point comes, that she's able to sit down and … everything will fall into place."
The "Piece of Me" singer has been silent about the documentary, but sources close to the star have said that she doesn't want her ex to receive hate after the doc reopened some old wounds and fans were upset with Timberlake's behavior following their 2002 split.
Article continues below advertisement
"Britney has been on the receiving end of so much hate through the years, particularly on social media. She would never want her fans to release the hounds on Justin," an insider told Us Weekly. "Hate isn't going to solve anything, regardless of what happened in the past."
"Britney does not hold a grudge against Justin over anything he's said or done," the source said. "She feels that they were young and in love and both did stupid things when they were together. She was heartbroken when they separated, but it's not something she dwells on now. She's happy and happy for him."
PEOPLE was the first to speak with Asghari following the release of the Spears doc.