NEWS
Savannah Guthrie Celebrates 5 Years Of Working With 'Soul Sister' Hoda Kotb Despite Feud Rumors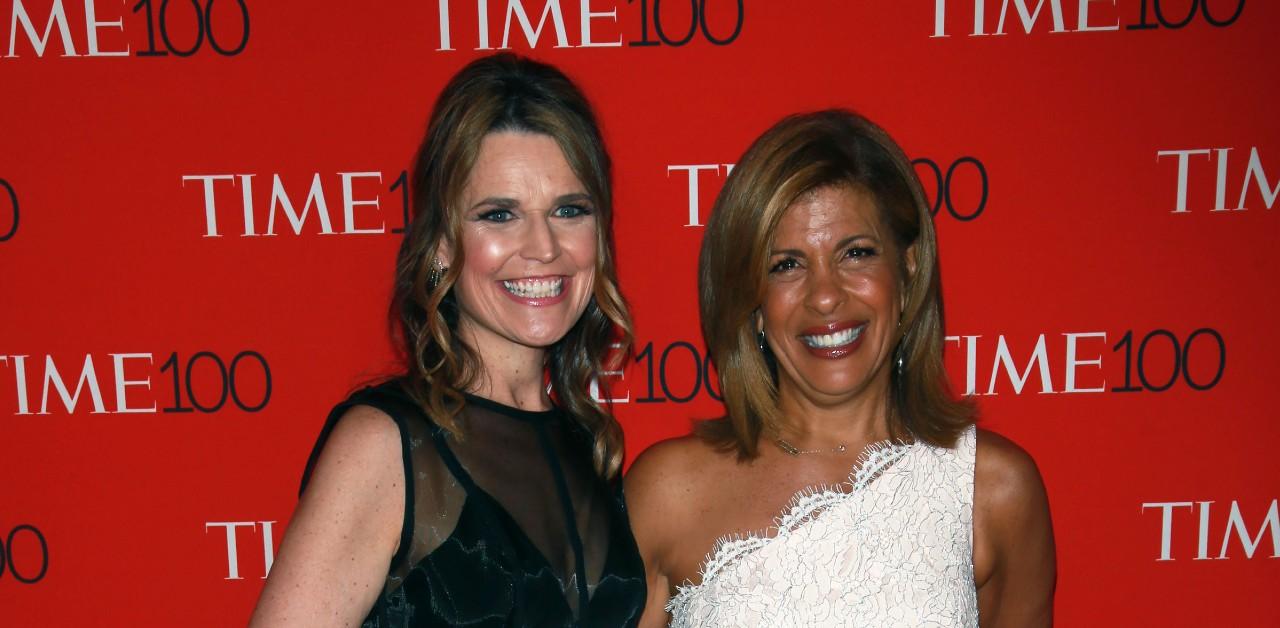 A major milestone! The Tuesday, January 3, episode of Today marked the fifth anniversary of Savannah Guthrie and Hoda Kotb becoming co-anchors.
The duo — who are rumored to be frenemies behind close doors — celebrated the accomplishment on-air after the network ran a video montage highlighting some of their best moments together.
Article continues below advertisement
"The stuff we show on TV is fun, but the stuff I love the most is the stuff that's not on TV," Kotb, clad in a bright yellow pantsuit, declared afterward, as the ladies and a few of their costars raised a glass of champagne. "I was just thinking about our morning just this morning, and there are so many just like that, that happen before the cameras all go on, and we really get to be us."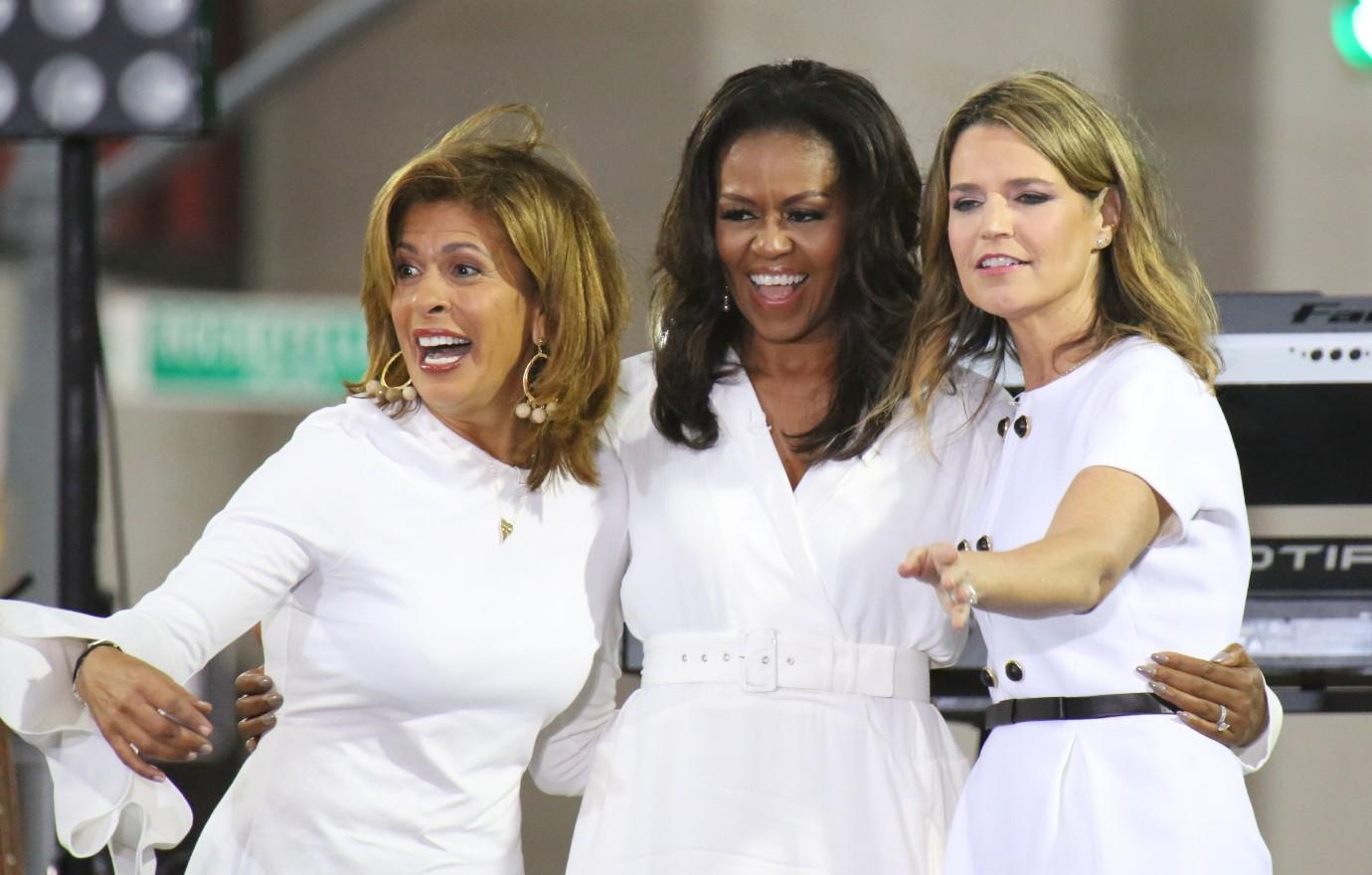 Article continues below advertisement
Guthrie, 51, was grinning from ear-to-ear before expressing her own gratitude.
"We're so lucky. You're my soul sister. To get to do this together ... You held my hand five years ago, and we said 'let's do this,' and this has been the joy of a lifetime," she gushed before holding hands with Kotb, 58. "Cheers to NBC for letting us do this and having so much fun."
As OK! reported, the celebration comes after an up and down year for the pair, as rumors swirled they never saw eye-to-eye.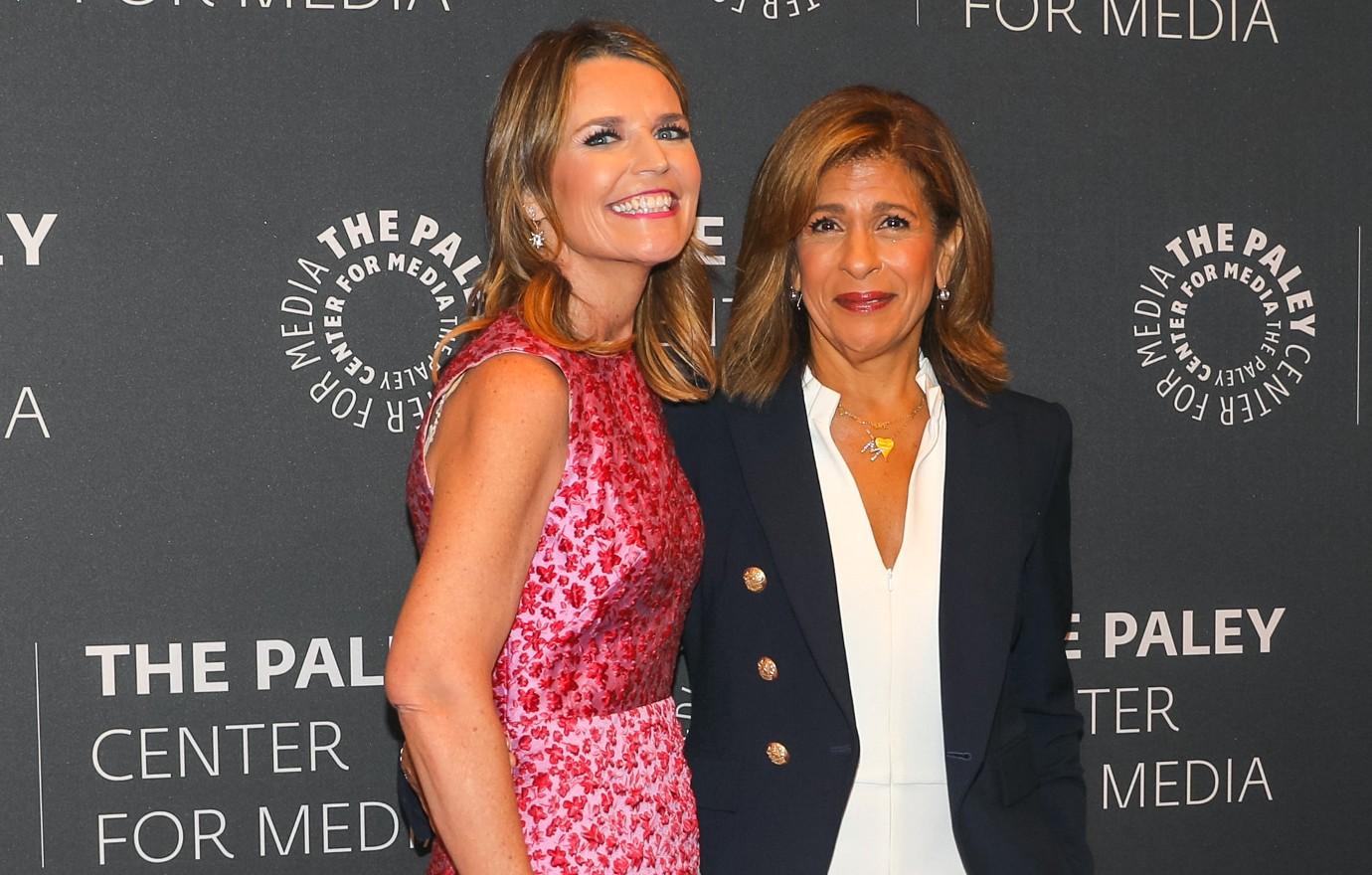 Article continues below advertisement
According to sources, Guthrie was resentful Kotb got the chair next to her, as she sees herself as a serious reporter while thinking of Kotb as the "lightweight who drinks wine" with Kathie Lee Gifford.
One insider alleged things became so tense that Guthrie attempted to team up with Jenna Bush Hager, 41, to try and get Kotb booted from the show. Nonetheless, the ladies all play nice when the cameras are rolling, and they've tried to defuse the feud rumors on countless occasions.
In fact, this past fall, the attorney even nominated the mom-of-two for Forbes' second annual 50 Over 50 list.
"Hoda is the living, breathing demonstration that you can have it all, and you can have it on your own terms. She represents to me what a modern woman is," insisted Guthrie. "She is strong. She is beautiful. She is kind. She is authentic. She is devoted to her family. She maintains and cultivates her friendships. And she is an incredible professional and a wonderful journalist."