Scott Peterson's Sister Will Not Have Any 'Association' With The Convicted Murderer Until He Reveals The Truth About Laci Peterson: Watch
Convicted murderer Scott Peterson's sister, Anne Bird, is speaking out about her relationship with her estranged brother ever since he was sentenced to prison for killing his wife, Laci Peterson.
SEE CHILLING PHOTOS OF WEAPONS, $15K & MORE IN SCOTT PETERSON'S CARE WHEN HE TRIED TO RUN AWAY BEFORE ARREST
While talking to Dr. Oz, she recalled the last conversation she had with Scott before his sentencing. "It was at the Redwood City jail," she said. "I saw him one last time before he was convicted. He said something odd. He said, 'I didn't kill my wife,' and then he looked at me to see if I bought it," she said on The Dr. Oz Show, adding, "that's the way I felt."
Article continues below advertisement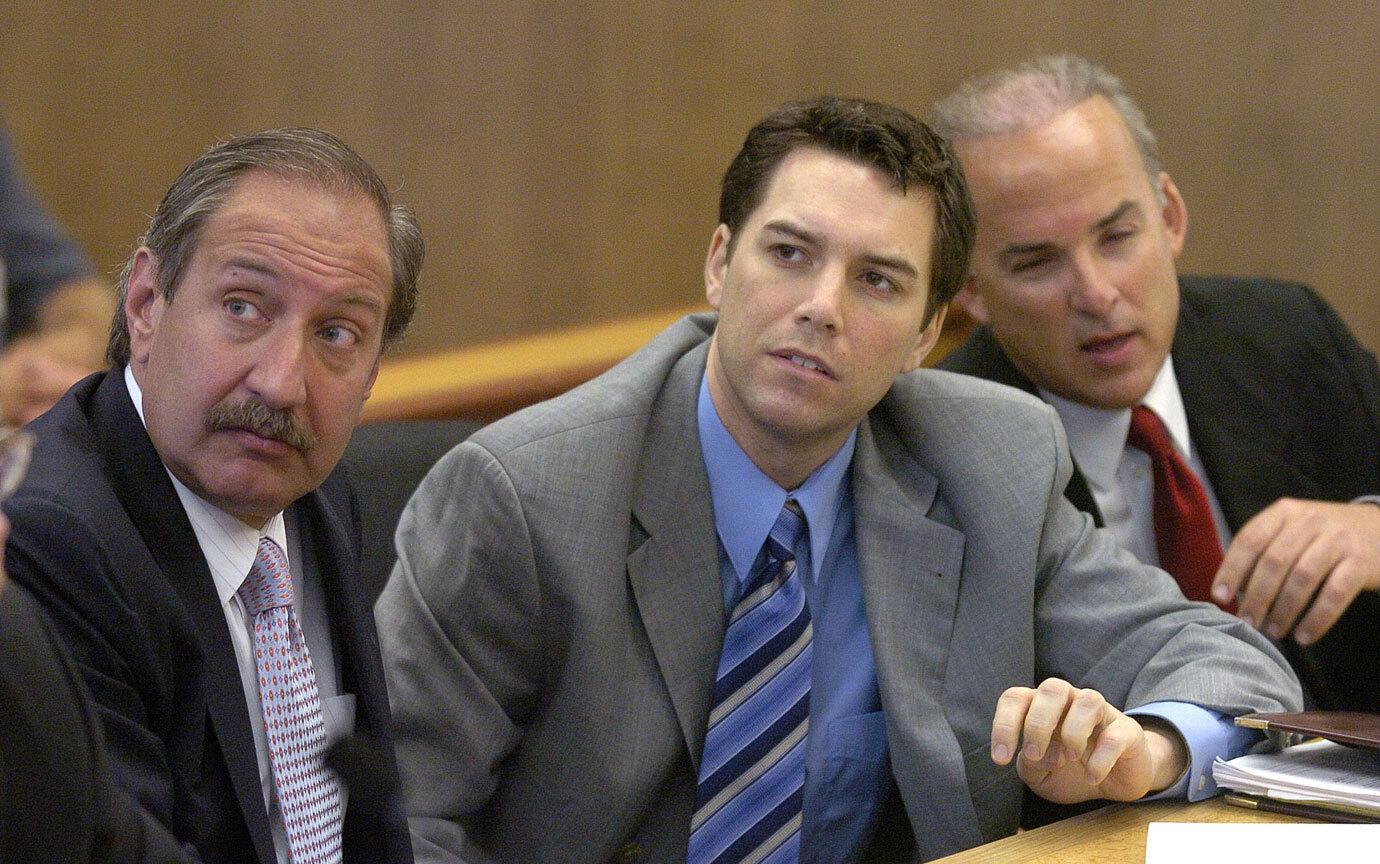 Bird revealed "the last time" she saw him was during that chat. "The last time I had any communication with him was, I wrote a letter to him saying that if he could be honest and come forward, then I would have some association with him," she said, hinting that she thinks her brother is guilty or hiding something in regards to the death of Laci.
"But as long as he's going to continue to lie, I would not have any part of his life," she added.
Article continues below advertisement
Laci's remains and the body of her unborn son were found in the San Francisco Bay — just a few miles from where Scott said he had gone fishing — by someone walking their dog nearly four months later. Scott was eventually convicted on two counts of first degree murder and sentenced to death in 2005.
Article continues below advertisement
OK! previously reported that his death penalty conviction was overturned by the California Supreme Court last year, and he was ordered a new sentencing trial.
AMERICAN MURDER STORY: 11 TRUE CRIME SCANDALS THAT SHOCKED THE NATION
In the ruling, the court did say that Peterson's guilty verdict would remain in place, but they did find that his trial might have been prejudiced against him due to "the unusual amount of pretrial publicity that surrounded the case," the court said, adding that they found the trial judge "made a series of clear and significant errors in jury selection that, under long-standing United States Supreme Court precedent, undermined Peterson's right to an impartial jury at the penalty phase."
A new trial for Scott Peterson is supposed to happen sometime this year, although the exact date has yet to be released.