PHOTOS
Walking On Sunshine! Selma Blair Is All Smiles After Revealing Traumatic Past In New Memoir: Photos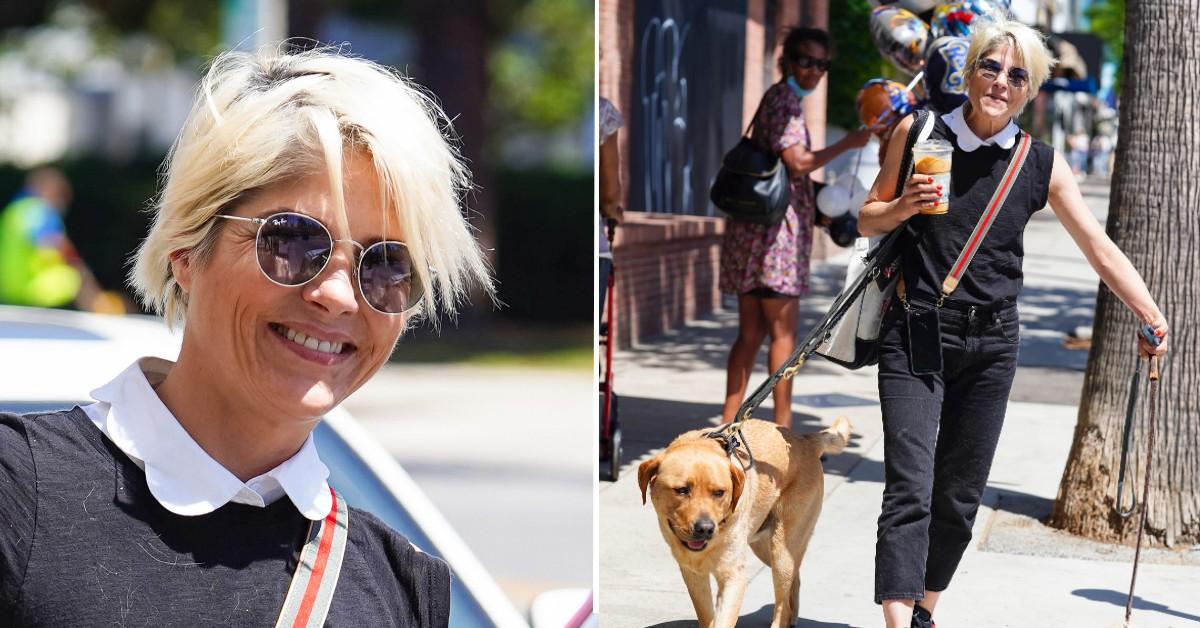 Last month, Selma Blair held nothing back when she released her shocking memoir, Mean Baby. The tome detailed her struggles with alcoholism, multiple sclerosis diagnosis, childhood sexual abuse and more, and though she admitted she was hesitant to share her story, doing so felt like a weight lifted off her shoulders.
Article continues below advertisement
"It feels good to finally be unburdened by something, so that it doesn't have to take up any more space in the plasticity of your brain," the actress, 49, explained to Bustle. "It can go down on the page and be transmitted — and to me that is the celebration."
Her new upbeat demeanor was evident when she was seen taking a walk with her dogs on Tuesday, May 31.
Scroll down to see the star out in Los Angeles!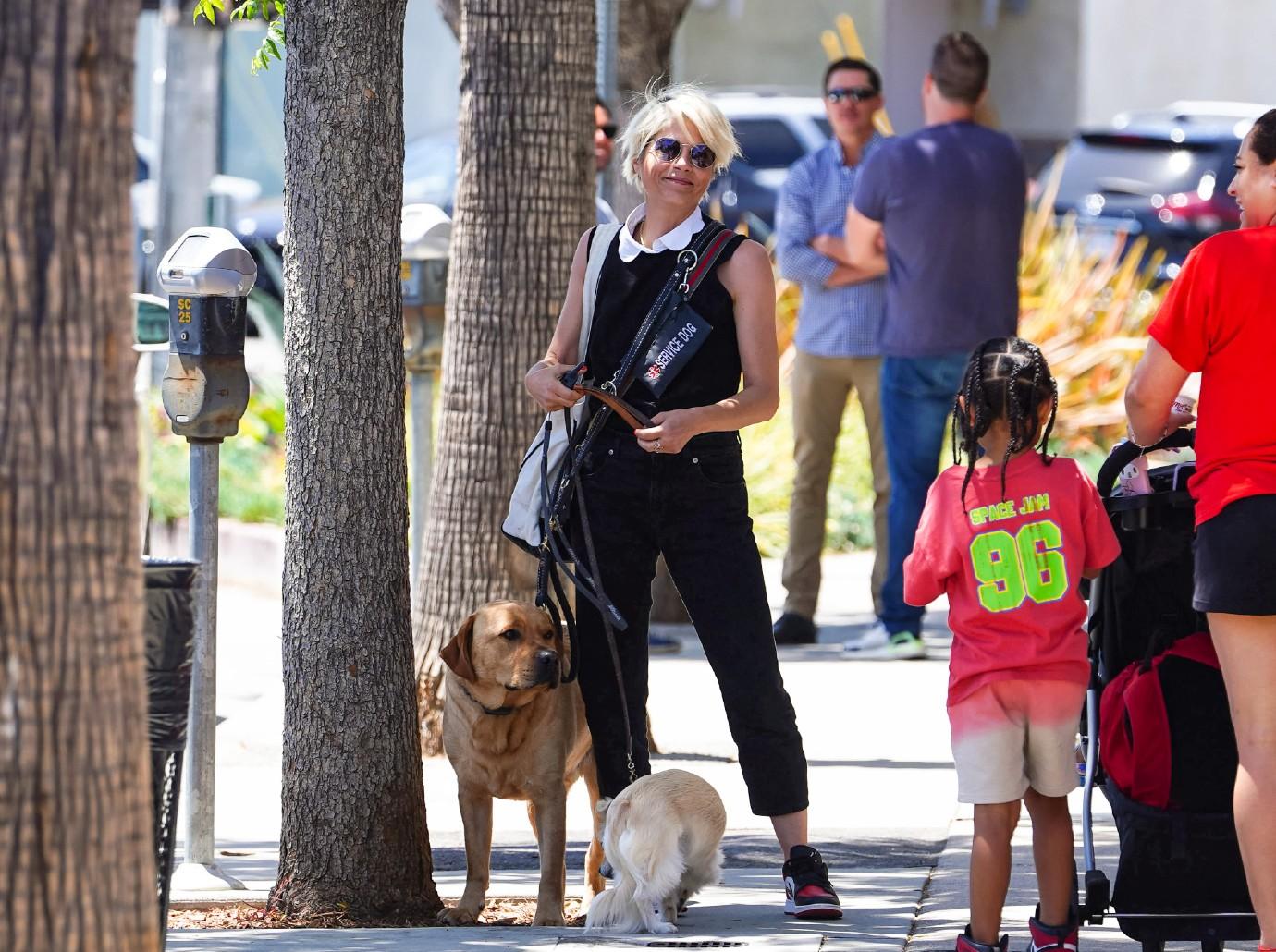 Article continues below advertisement
The actress sported a black tank with a white collar, black ankle-length pants and a pair of sneakers, accessorizing with round sunglasses, a crossbody phone pouch and a tote bag. Her service dog Scout (left) and her other pup led the way.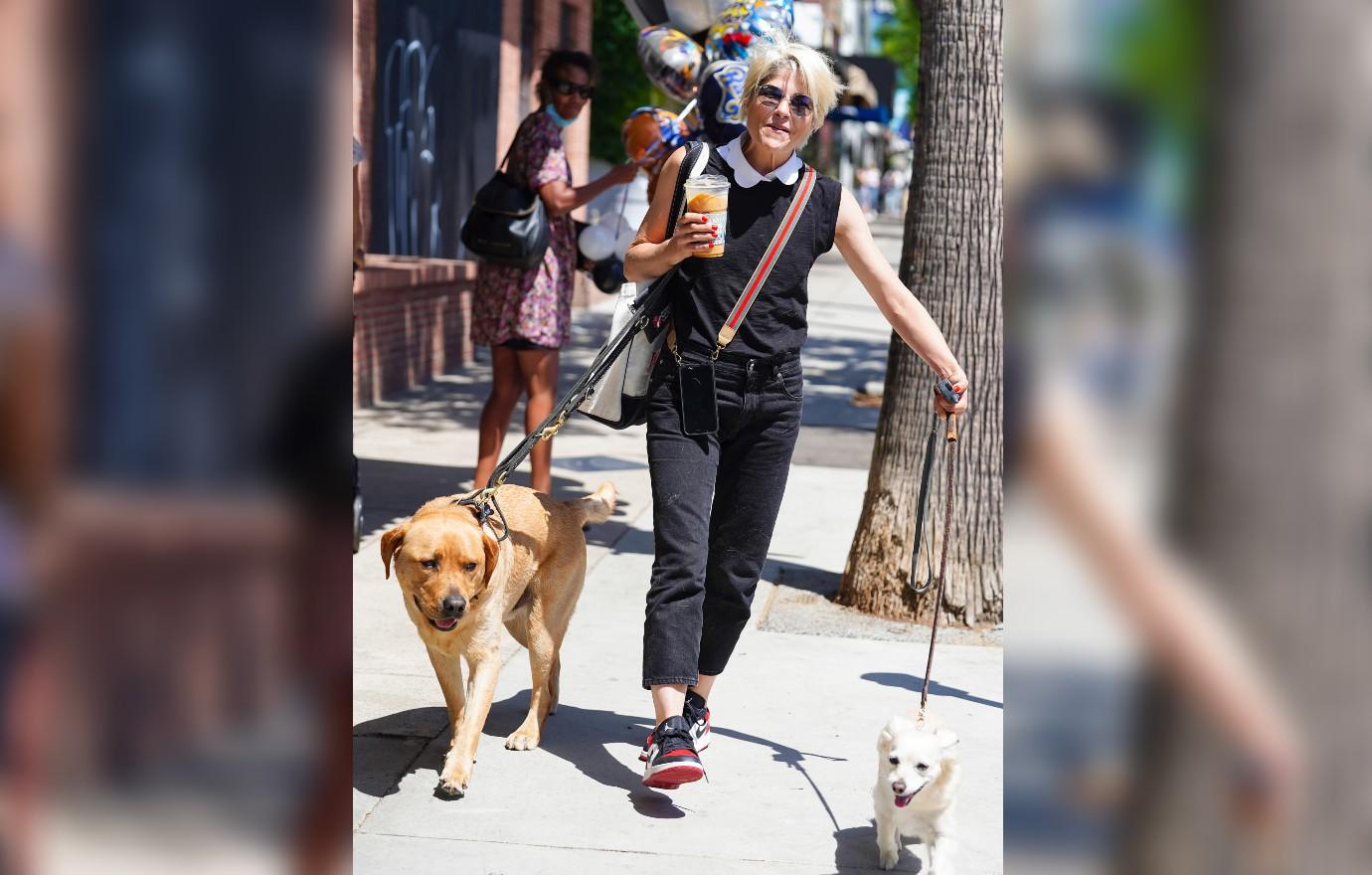 Article continues below advertisement
The Cruel Intentions star welcomed Scout into the family last year, and he's been trained to assist her if she's experiencing any MS symptoms.
"It's a big undertaking, and he's still young, not yet two, but he's a tremendous gift. He's with me all the time," she told PEOPLE. "If I fall into a big [muscle] spasm or have some trouble moving and need to recalibrate, he can get between my legs, help me get up, and balance me. It's given me a lot of independence."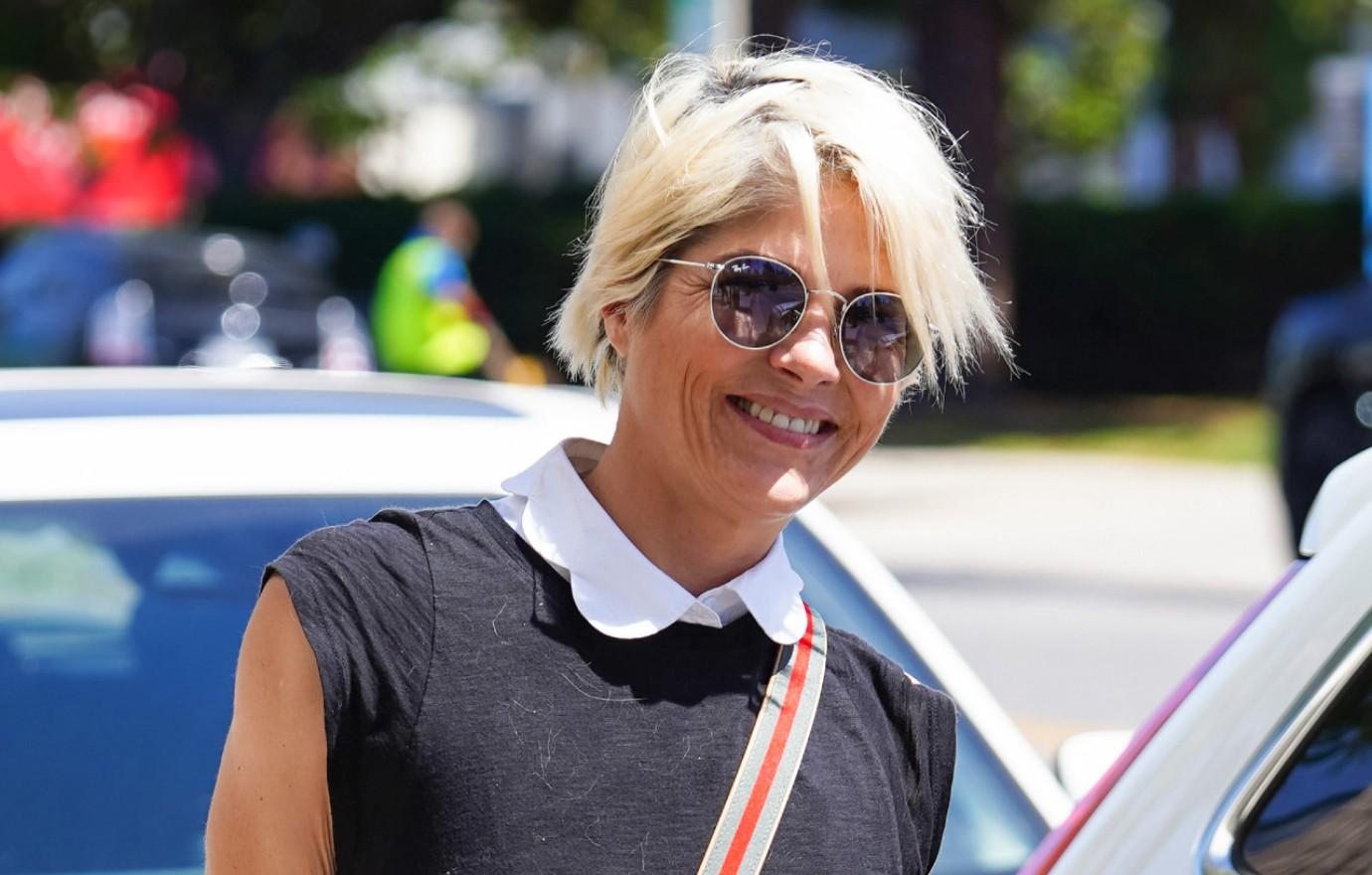 Article continues below advertisement
The mom-of-one revealed her physical symptoms sometimes made drafting her book a bit difficult.
"I never did take into account that this would be written in a time when the things I took for granted — like vision and using my hands in tandem on a computer screen — would give me a very triggering and traumatic headspace because my body was so out of sorts in that period," said Blair. "They were just things I didn't expect, which freed up some space when I did get to the page. Like, 'I better just really get to the heart of the matter.'"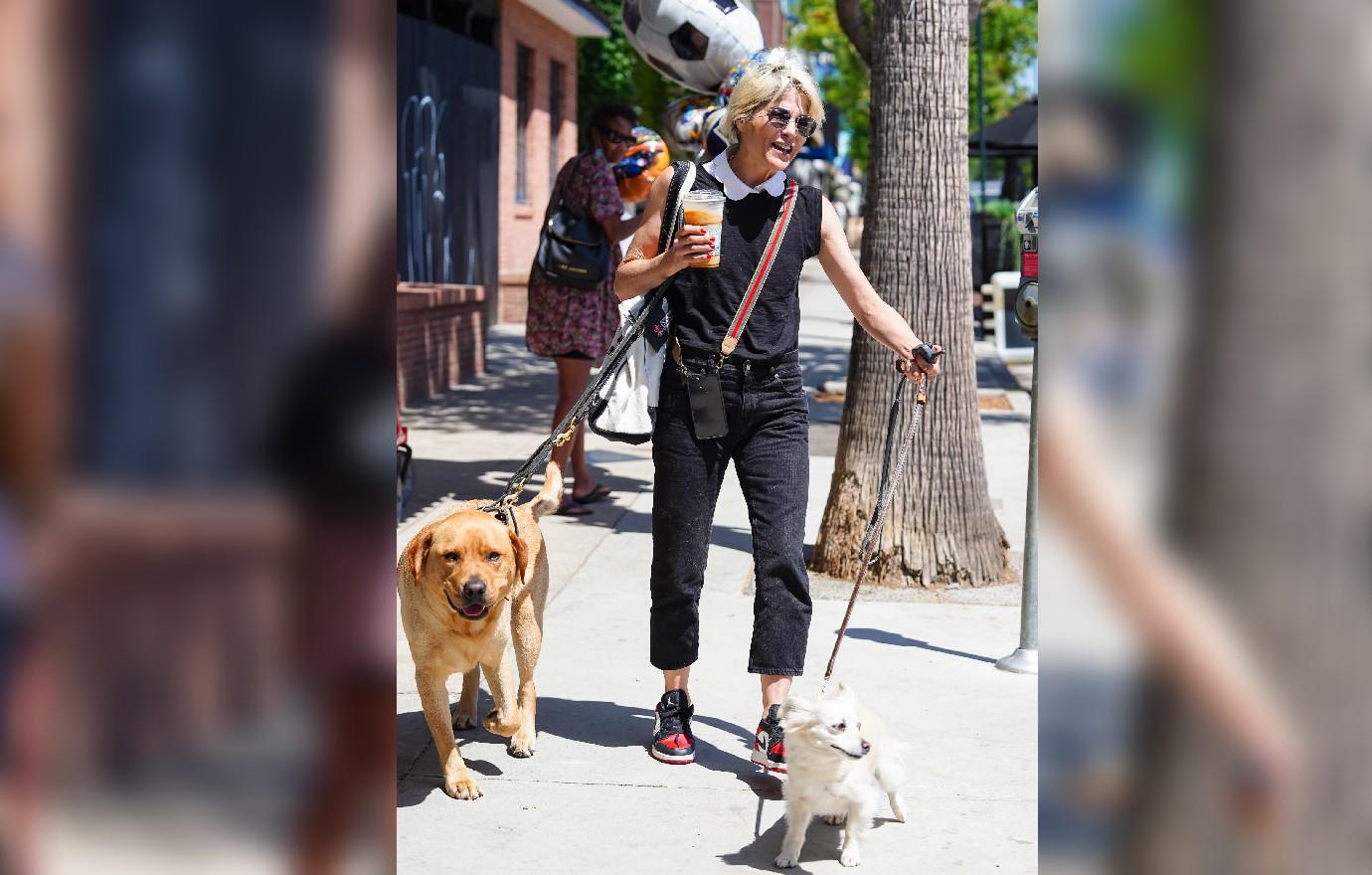 Last year, a source touched on the star's health, telling OK!, "The battle is far from over, but Selma has her life back. Her spirit really is unbreakable."