NEWS
'Dodged That Bullet': Seth Rogen Recalls How 'Weird' Tom Cruise Pitched Scientology To Him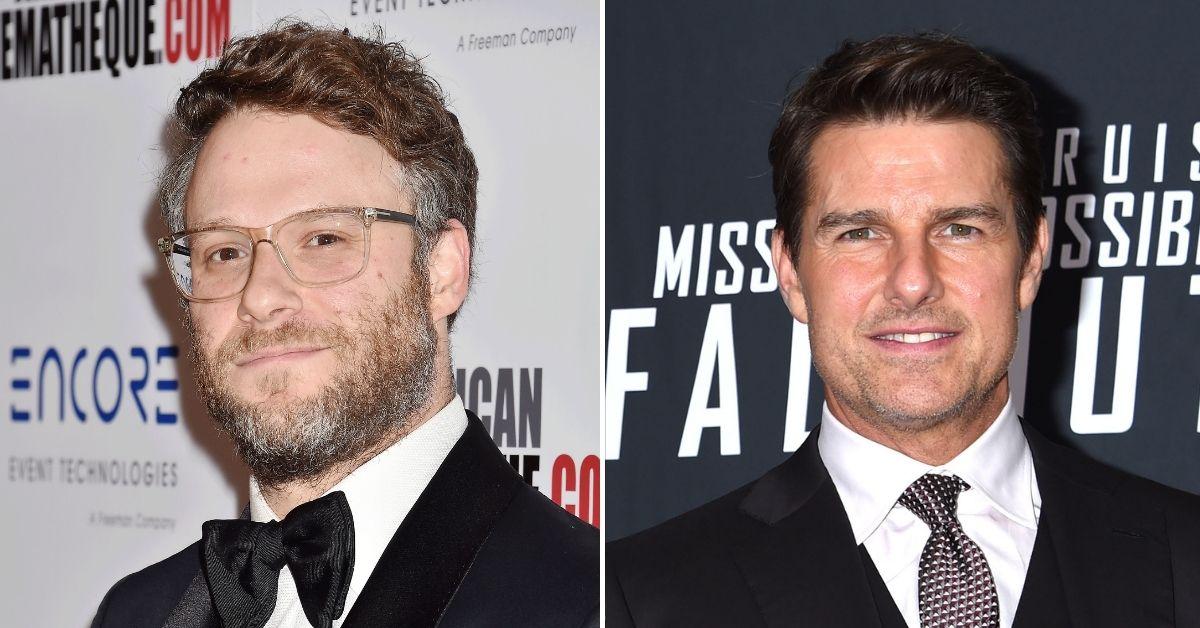 Article continues below advertisement
The 39-year-old chatted with Howard Stern on Monday, May 10, to explain some of the adventures he documented in his book of essays, Yearbook.
The Bad Neighbors star explained that during the "peak" of Tom Cruise "mania" he and Judd Apatow were invited to visit the Cruise's home to discuss movies.
Article continues below advertisement
From the get-go the visit was not all smooth sailing. Rogen recalled how he needed to relieve himself as he was approaching the house but did not want to immediately ask Cruise if he could use the bathroom.
Article continues below advertisement
"It was going to be an awkward first interaction, so he had this really long snaking driveway leading to his house...I stopped halfway up the driveway, kind of in the woods, above Sunset Blvd., and I peed in a Snapple bottle in my car. And then I sealed the bottle and left it there," Rogan explained but later realized that there "was a security camera literally pointed exactly at where I was peeing."
However, that was not the most unusual moment of the "very absurd" visit, according to Rogen. Scientology came up in conversation and "how weird" Cruise had been "looking in the press" at the time, which Cruise allegedly said he thought "the pharmaceutical industry is making me look bad."
Article continues below advertisement
Rogen thought it was "an odd conjecture to make" and "was a surprising thing to hear" but was followed by a "very loaded moment."
Article continues below advertisement
Rogen and Apatow glanced at each other. "Is he gonna bite? Am I gonna bite? Can we come out of this? Are we strong enough to have him do this to us and not be converted?" Rogan said.
Article continues below advertisement
"I'm generally a weak-willed, weak-minded person. I would assume on the grand scale of people, if they got [Tom], what chance do I have?...Thank god Judd was like, 'Eh, I think we're good. Let's just talk about movies and stuff,'" Rogen explained.
However, Cruise's pitch was "tempting" and Rogen admitted that if he "was there alone, I would be singing a very different tune right now" but "dodged that bullet."