Shannen Doherty Says She's 'Fighting To Stay Alive' As She Continues To Battle Stage 4 Breast Cancer
Shannen Doherty has no plans to give up on her battle with Stage 4 breast cancer.
Article continues below advertisement
The Beverly Hills, 90210 alum appeared on Good Morning America on Monday, October 4, and gave an encouraging health update. While noting she doesn't want to live her life like she's dying, Doherty said she's been working, spending "a lot of time with friends and family" and simply "living life."
"I never want to operate [like I'm dying]," the 50-year-old candidly said. She went on to explain why she's not a fan of making a bucket list, saying: "I just want to operate as I don't have things to check off because I'm going to keep fighting to stay alive."
Article continues below advertisement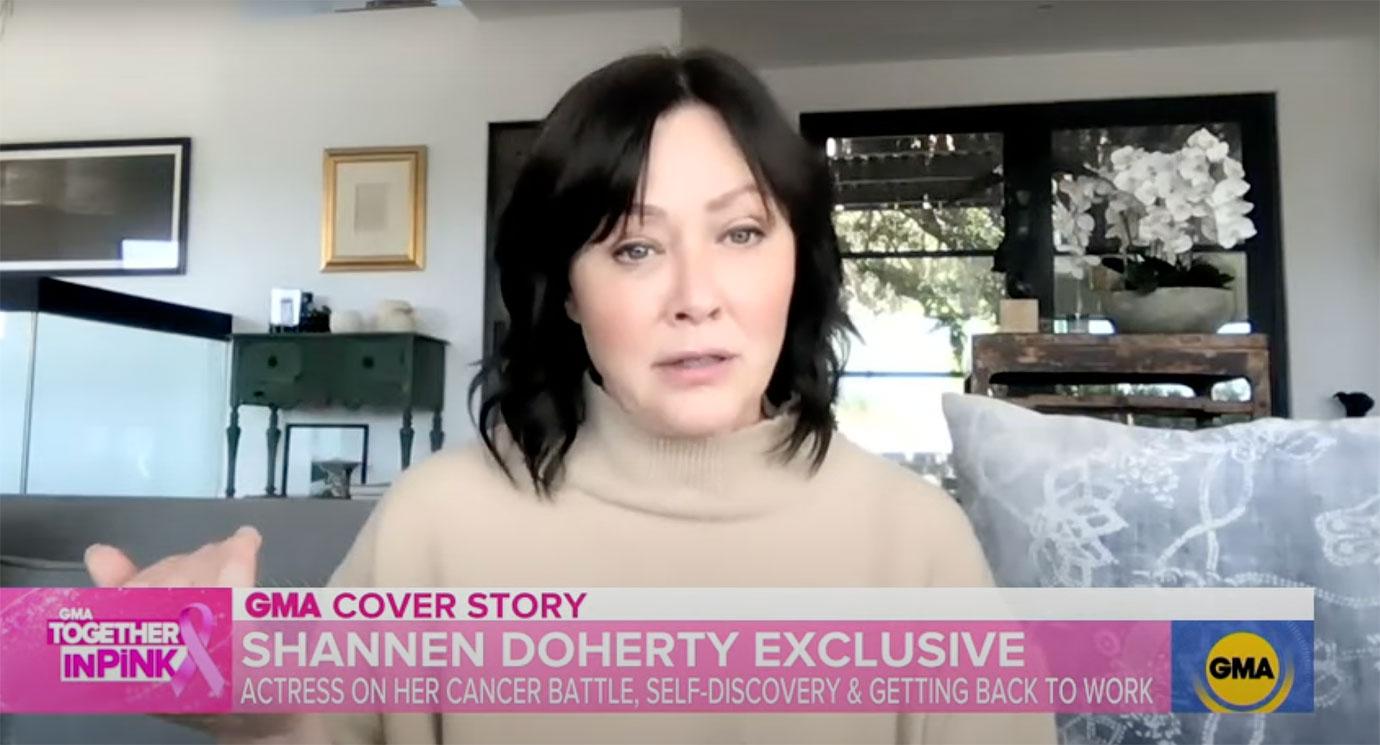 Doherty then pointed out a common misconception people have about those with a Stage 4 diagnosis. "A lot of people who get diagnosed with Stage 4, they sort of get written off. It's assumed that they cannot work or they can't work at their full capacity, and that is not true," she shared, noting she finds work "more fulfilling" now than ever before.
Article continues below advertisement
Article continues below advertisement
Meanwhile, Doherty offered another update on her treatment process, saying she's still in her "first protocol," which is a "very, very big thing."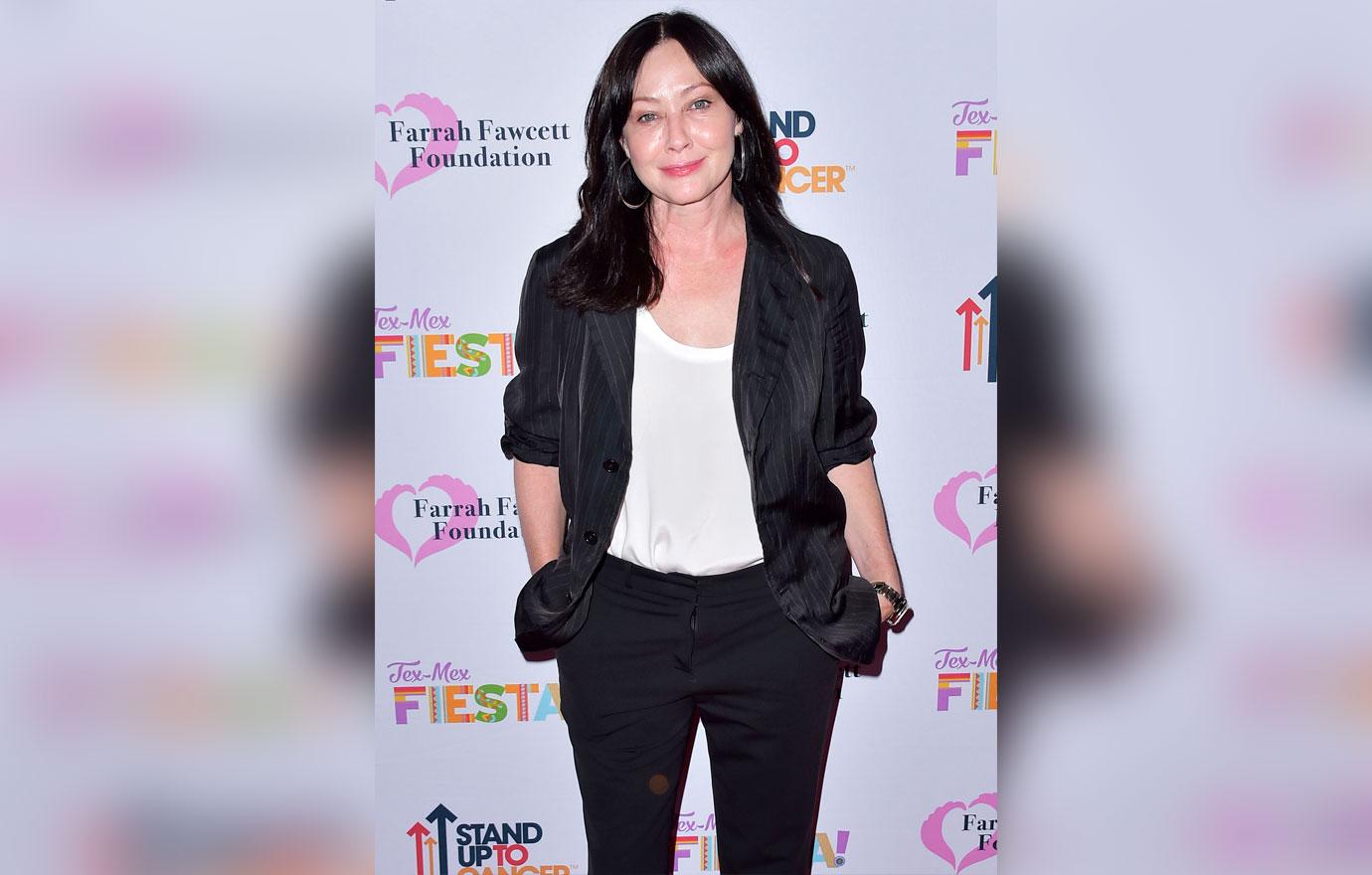 Article continues below advertisement
"It's kind of like you just want to last on your protocols as long as possible so that you don't run out of protocols," she said during her GMA appearance.
The 90210 alum was first diagnosed with breast cancer in March 2015. Although she underwent a single mastectomy in May 2016 and revealed she was in remission the following year, Doherty confirmed last year that the cancer was back.
Article continues below advertisement
"It's going to come out in a matter of days or weeks that I am Stage 4, my cancer came back and that's why I am here," she confessed during her previous GMA interview. "It's a bitter pill to swallow in a lot of ways. I'm petrified. I'm pretty scared."
Article continues below advertisement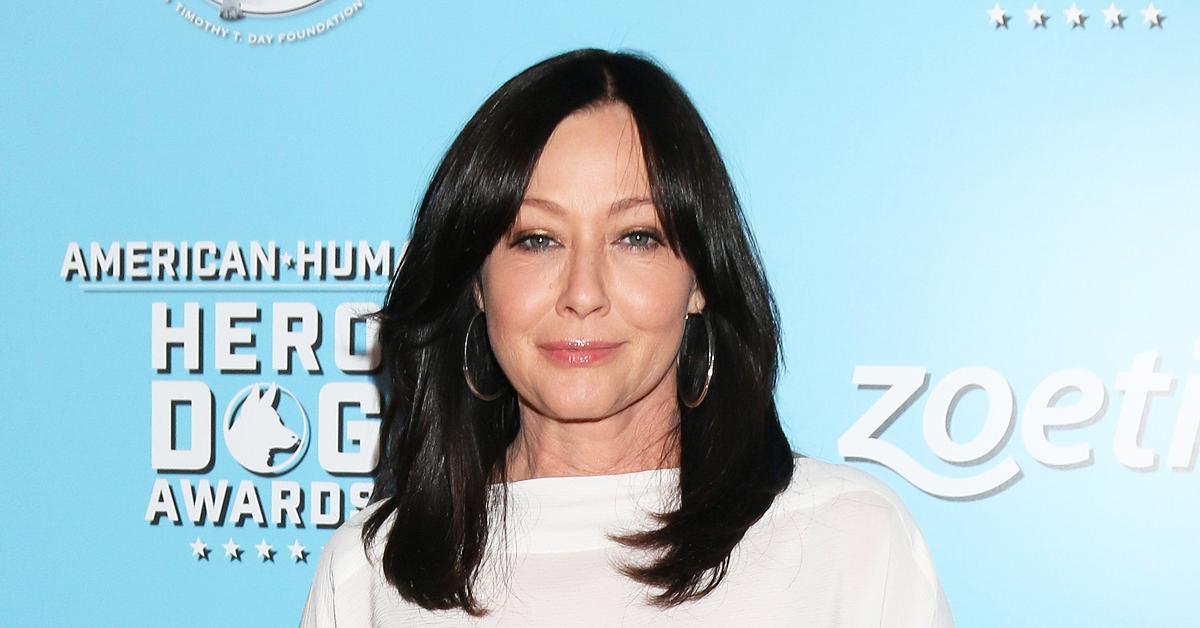 And while Doherty continues to live her life, it's safe to assume the millions she is set to be awarded in court as part of her lawsuit against State Farm General Insurance — as reported by Radar Online — will come to good use. The '90s star sued the company back in 2019 after they refused to pay the proper amount, according to her, to repair smoke damage done to her Malibu estate from the Woolsey Fire.
Article continues below advertisement
While State Farm handed over $1 million, Doherty insisted they should've paid out another $3 million for repairs.
In her lawsuit, she claimed the company has tried to block her in every way possible from receiving the payment she deserves and used the lawsuit to "harass, intimidate and attempt to extract a settlement from Ms. Doherty through aggressive defense harassing discovery to third parties close to Ms. Doherty and retaliatory public filings of Plaintiff's confidential information, including her home address and confidential medical information."
Doherty's lawyer, Devin McRae, has since addressed the star's victory, saying: "We thank the members of the jury for their thoughtful consideration of Shannen's case. We are happy they saw the case the way we do. This should send a message to State Farm and other institutions that they should not forget they are dealing with human beings."