Shia LeBeouf & On-Again, Off-Again Partner Mia Goth Enjoy Date At Chuck E. Cheese, Spark Speculation They're Expecting
Shia LaBeouf and his on-again, off-again partner Mia Goth had a date at Chuck E. Cheese over the weekend. While the grown ups attended the kid-friendly venue alone, they may be taking a little one with them next time, as many believe she may be expecting.
Article continues below advertisement
Photos taken by TMZ, and published on Sunday, November 14, showed the pair playing a game inside the pizza chain while the 27-year-old's stomach appeared to be larger than usual. Goth's belly popped out from under her green silk shirt that she paired with black tight-fitted pants.
It's unclear if Goth has a bun in the oven, as neither the actor nor model announced they were expecting. If Goth is pregnant, this would be both her and LaBeouf's first child.
Article continues below advertisement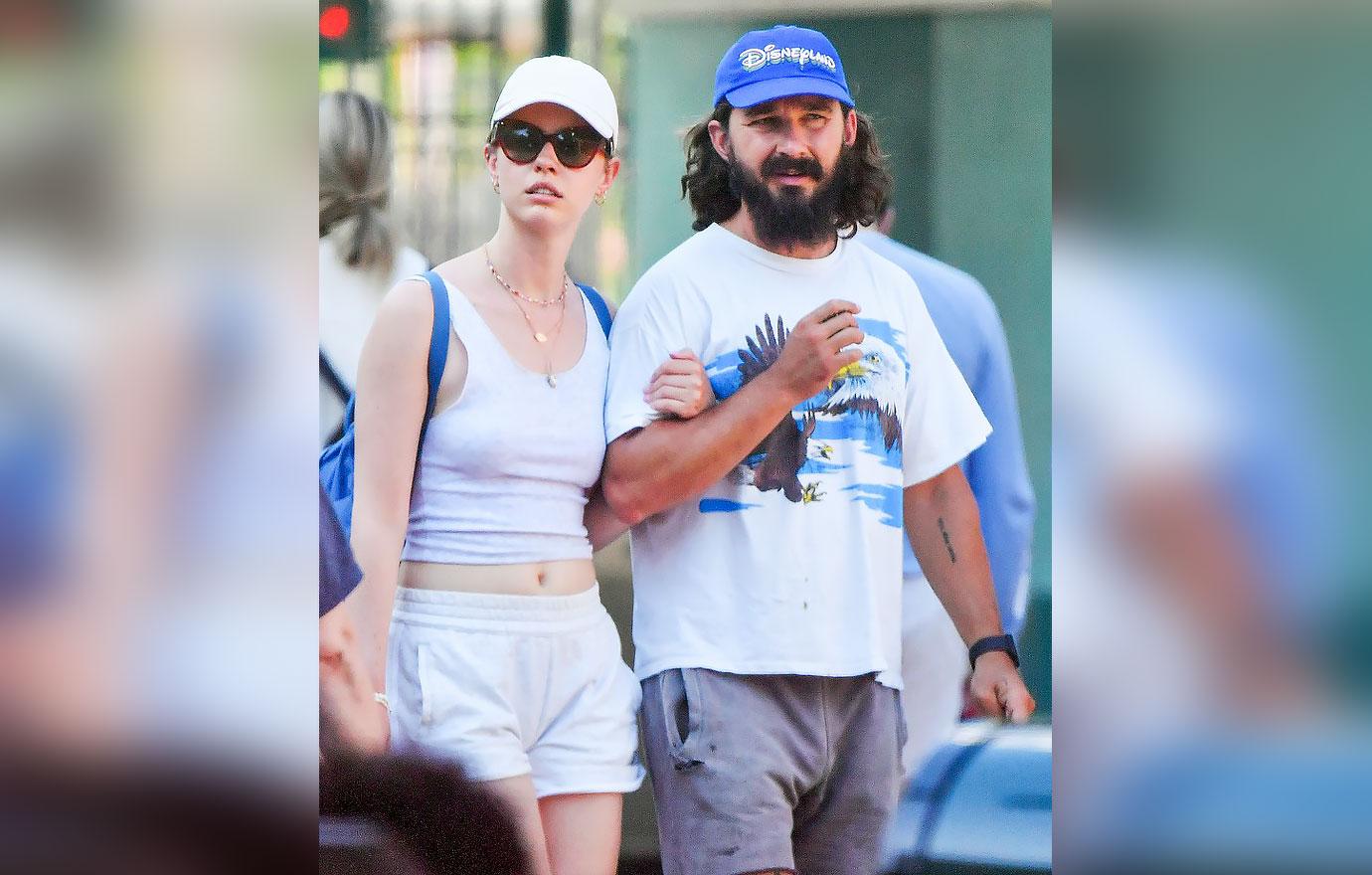 Meanwhile, it's also unclear when the complicated couple got back together following their rocky romance. The actors were first linked in 2012 after meeting on set of Lars von Trier's erotic NC-17 sex drama "Nymphomaniac," per Page Six.
Article continues below advertisement
Cracks in their relationship began to show in 2015 when they were caught having an explosive fight on-camera. In the disturbing video, the Fury actor was reportedly heard saying to his then-girlfriend: "I don't want to touch you. I don't want to be aggressive. This is the kind of s**t that makes a person abusive."
Article continues below advertisement
He ended up driving off with a group of strangers, reportedly admitting he "would have killed her" had he stayed.
Two months after their intense public scuffle, the 35-year-old seemed to have moved on with actress Sasha Lane, with the two even living together for a period of time, it was reported. It's unknown why their brief fling came to an end, but LaBeouf and Goth reconciled in 2016.
Article continues below advertisement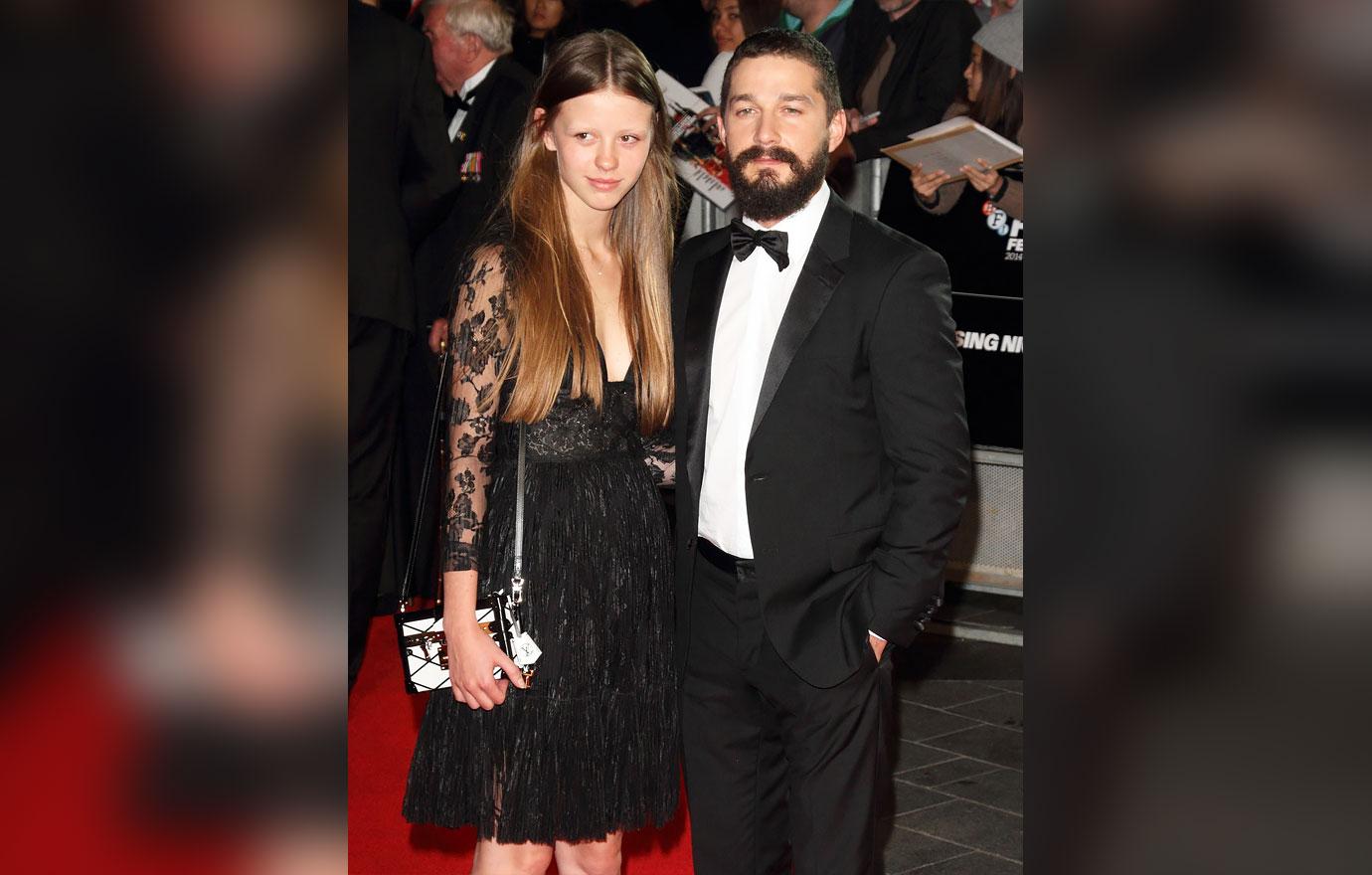 In October of that year, the lovebirds tied the knot in Las Vegas, reportedly paying $700 for a package that included a wedding coordinator, an Elvis-impersonating minister, music, decorations and a smoke machine — just to name a few of the "Blue Hawaii" package's benefits.
Article continues below advertisement
While their relationship seemed to be on the up and up, the Peanut Butter Falcon actor and Goth called it quits after being married for nearly two years.
Article continues below advertisement
LaBeouf went on to date FKA Twigs in September 2018. However, things took a turn in December 2020 when Twigs accused the Honey Boy star of being emotionally and physically abusive to her, claims LaBeouf has profusely denied.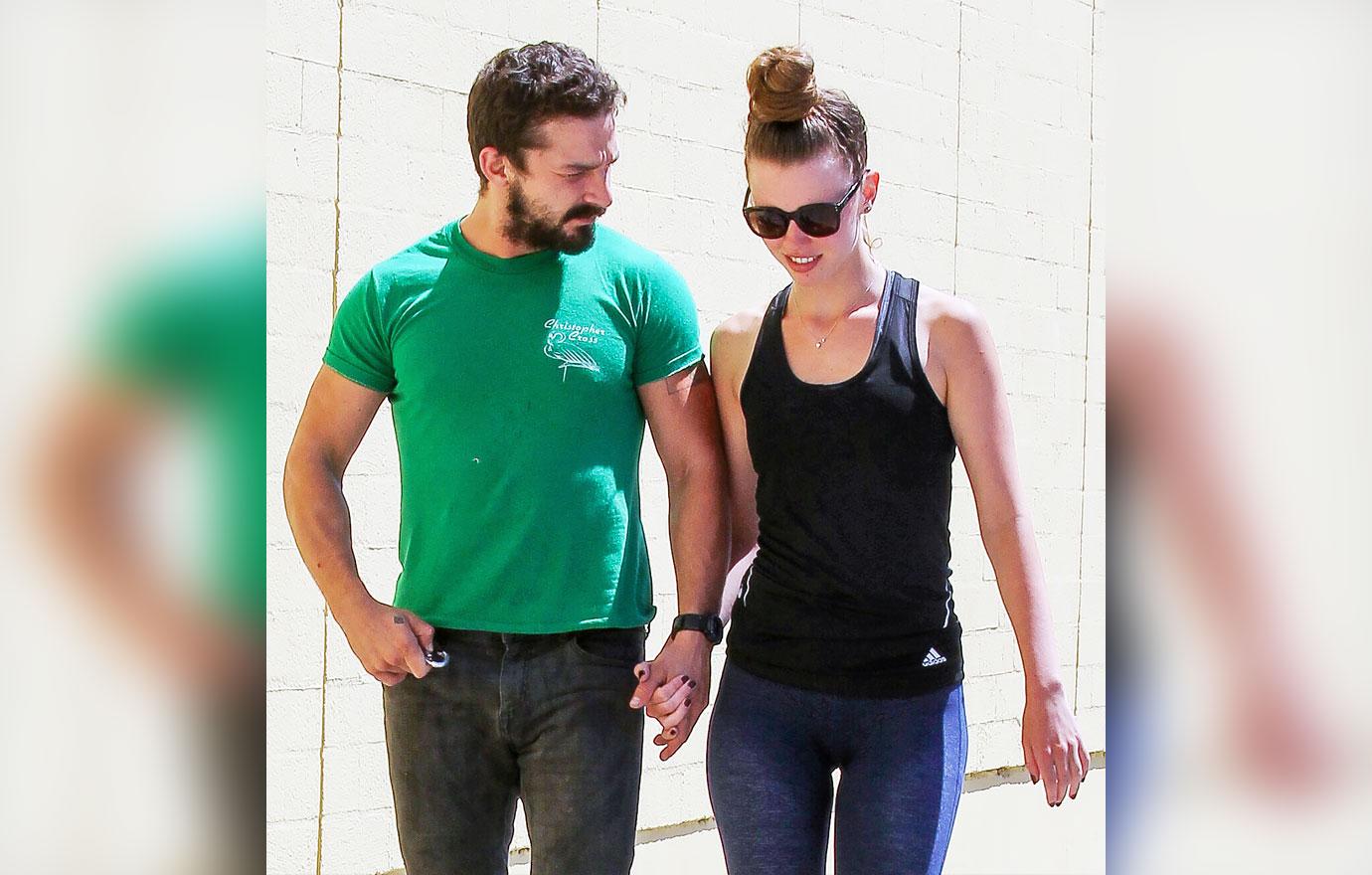 Article continues below advertisement
While dealing with his fallout with Twigs and the sexual battery lawsuit she filed against him, the Transformers actor and his potential baby mama reportedly rekindled their romance. Though LaBeouf and Goth had split, it's unclear if their divorce was ever finalized.
In March 2020, they were reportedly seen riding bikes together while still wearing what appeared to be their wedding bands.