NEWS
FKA Twigs Claims Ex Shia LaBeouf Shot Stray Dogs To Get Into 'Character,' Took His 'Art Seriously'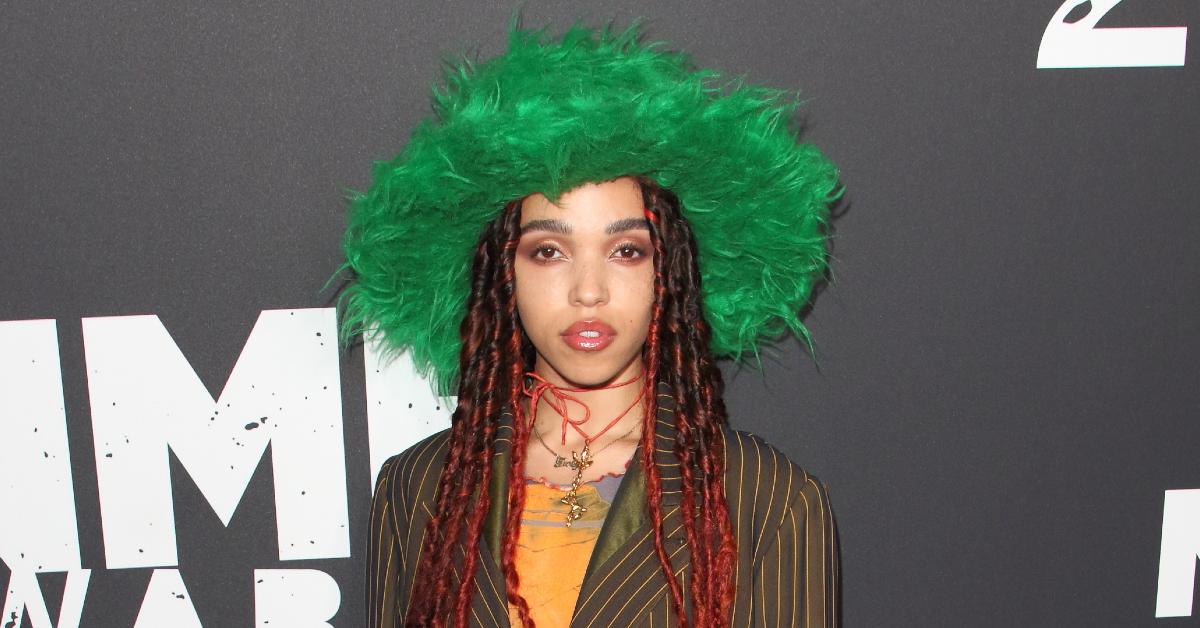 Article continues below advertisement
Twigs was disturbed by this alleged confession and questioned him. "I said to him, 'That's really bad. Why are you doing that?' And he was like, 'Because I take my art seriously. You're not supporting me in my art," she told Elle magazine. "This is what I do. It's different from singing. I don't just get up on a stage and do a few moves. I'm in the character.'"
The songstress said that in the midst of their toxic relationship, his response made her "feel bad, like I didn't understand what it was like to be an actor or to do this... Method [acting technique]."
SHIA LABEOUF PUNCHES FAN IN THE FACE! THE TRUTH BEHIND THE SHOCKING HIT REVEALED
Twigs declared, "It's a miracle I came out alive," as she painfully recounted the alleged abuse she endured for nearly a year. The "Sad Day" crooner claimed LaBeouf would use "calculated, systematic, tricky, and mazelike" tactics to control her: "the love bombing, the gaslighting, the social isolation, the sleep deprivation."
"If you put a frog in a boiling pot of water, that frog is going to jump out straightaway," she said, attempting to explain the nature of the alleged abuse. "Whereas if you put a frog in cool water and heat it up slowly, that frog is going to boil to death. That was my experience being with [LaBeouf]."
Article continues below advertisement
As OK! previously reported, LaBeouf was sued by FKA twigs for sexual and physical assault in December 2020. In the lawsuit, the 32-year-old claimed the Even Stevens alum, 34, physically, emotionally and mentally abused her throughout their relationship.
FKA twigs also alleged that LaBeouf knowingly gave her a sexually transmitted disease and went to great lengths to hide it from her. In 2019, the "Two Weeks" singer started to experience "unusual and painful physical symptoms." When she told LaBeouf how she was feeling, he "admitted that he suffered from a sexually transmitted disease which had been diagnosed years earlier."
Article continues below advertisement
"LaBeouf admitted that he had never told Tahliah about his condition before, even though they had been sexually intimate for many months," the court papers state. "Further, LaBeouf admitted that he had experienced a flareup of his disease's symptoms in December 2019, but worked to hide his outward symptoms from Tahliah by applying makeup."
While The Peanut Butter Falcon star hasn't directly addressed his ex's claims in public, he did offer a statement to The New York Times, explaining how sorry he was for his past actions. "I'm not in any position to tell anyone how my behavior made them feel," he said.
"I have no excuses for my alcoholism or aggression, only rationalizations. I have been abusive to myself and everyone around me for years," he continued, adding: "I have a history of hurting the people closest to me. I'm ashamed of that history and am sorry to those I hurt. There is nothing else I can really say."