BABIES
Staci Felker Gushes Over Daughter With Evan After Putting Miranda Lambert Cheating Scandal Behind Them — Photos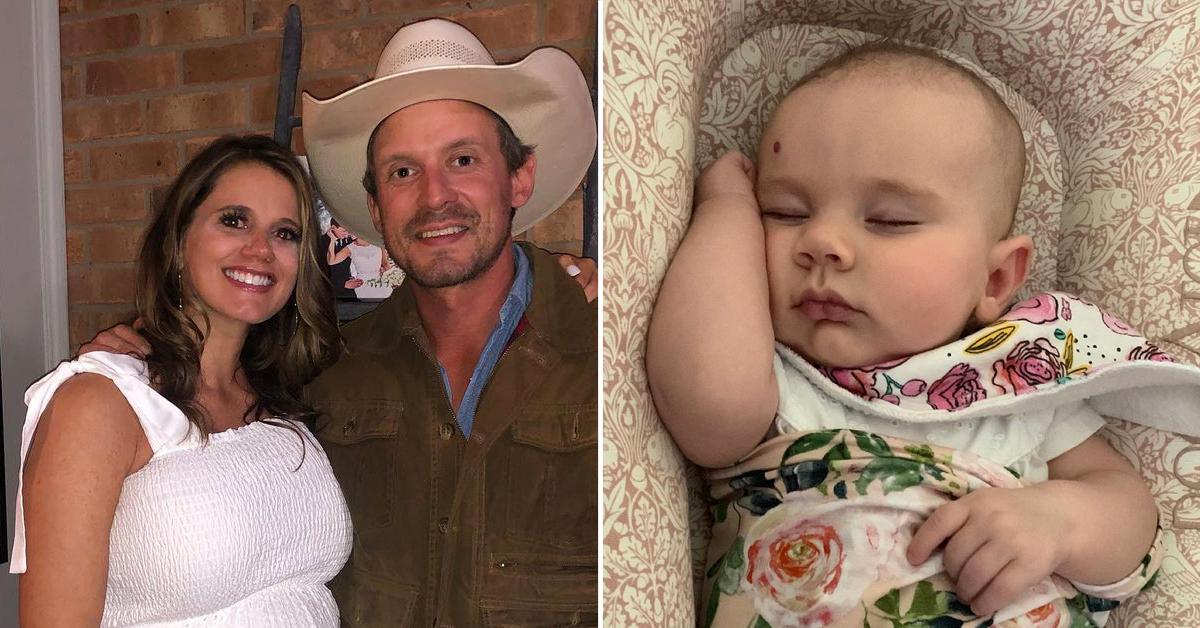 It looks like Evan and Staci Felker are going strong after the singer's cheating scandal, as the new mama shared adorable snaps of him with their daughter, Evangeline, following her surprise March arrival.
Article continues below advertisement
Staci posted an array of photos, featuring their baby girl sleeping, smiling and being held by her parents, on Sunday, May 16, in honor of Evangeline's four-month birthday. "She's such an expressive baby. She often looks skeptical and is so curious about everything," Staci told her 27.5K Instagram followers.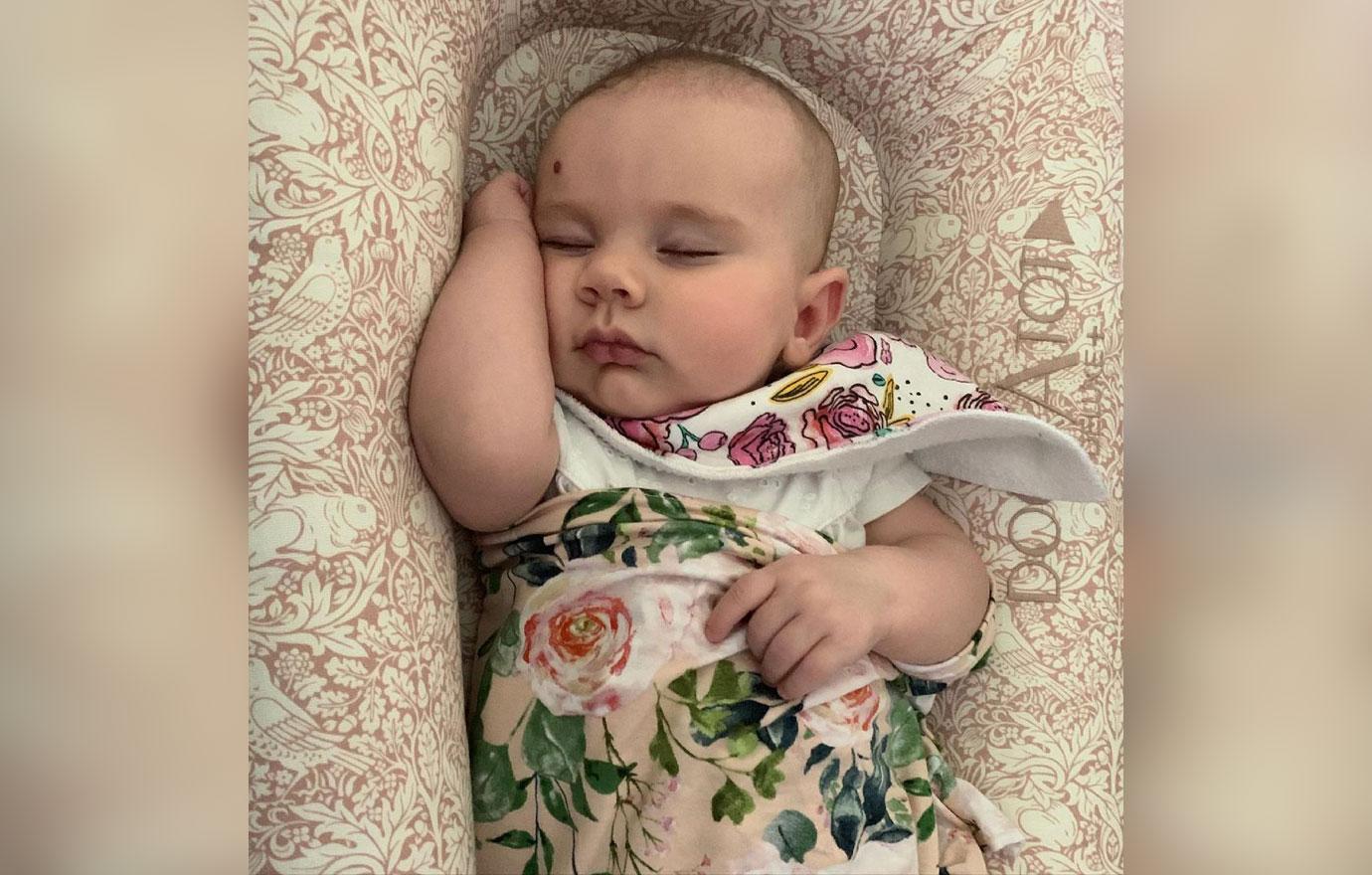 Article continues below advertisement
She gushed over how Evangeline "squeals at her dad when he sings and tries to mimic him when he whispers to her," before admitting she loves that she is her daughter's "favorite person in this phase."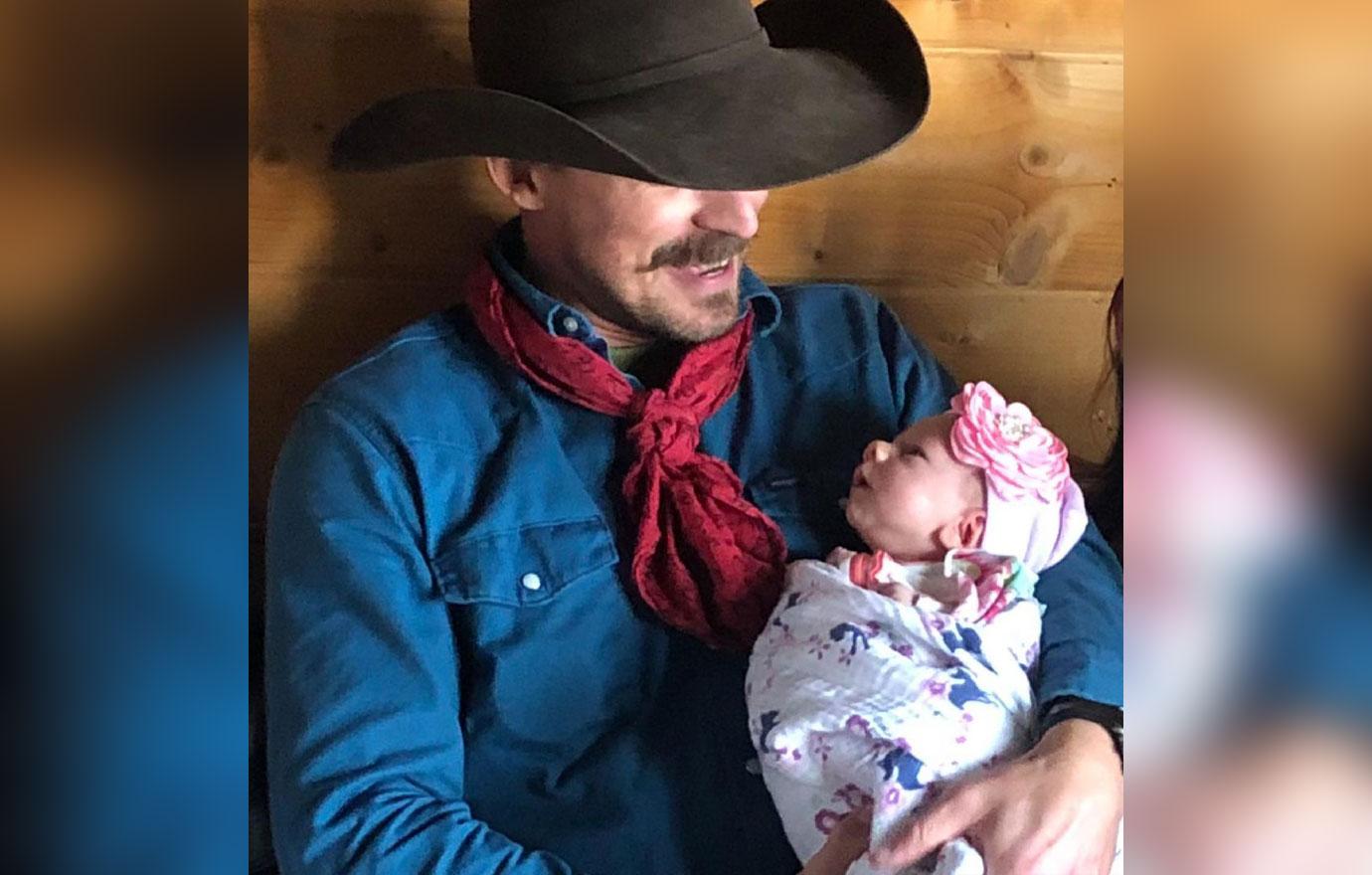 Article continues below advertisement
Staci concluded: "I love making her laugh and telling her stories of how fancy I was before 2020 and she happened ;). Evangelina really is the good news ♥️."
Article continues below advertisement
The accountant first announced the arrival of the couple's ray of sunshine in March while acknowledging that she hasn't posted with Evan in a while. "Y'all welcome my husband #EvanFelker back to my grid after a few years off," she wrote. "He's here to introduce our first born♥️."
After less than two years of marriage, Evan and Staci filed for divorce in 2018. Before their divorce was finalized, Evan, 37, sparked a short-lived romance with former tour mate Miranda Lambert — they split in August 2018, the same month his and Staci's divorce was finalized. However, last August, Evan confirmed that he and Staci reconciled.
Article continues below advertisement
Since announcing that the couple's bun was out of the oven, the brunette beauty has shared multiple throwback shots of her pregnancy journey. While sharing a list of pros and cons via an Instagram post, Staci said she gives "pregnancy 4 out of 5 stars" overall.
Article continues below advertisement
In addition, the mother-of-one added that she "enjoyed food differently knowing [she] was growing [her] daughter" and was proud that she was able to overcome body issues that she worried about before her baby bump took shape.
Article continues below advertisement
As for the downfalls, Staci admitted she "hated the end when movement, breathing, shoes and sleep became super difficult," confessing that it left her "feeling depressed often."
Overall, Staci appears to be happier than ever as she has her man back on her arm along with an adorable baby. "I love this life," she gushed alongside a loving photo of the family-of-three.