'I Couldn't Recognize Myself': Zac Efron's Ex Sarah Bro Reveals She Was 'Brainwashed' During A Toxic Relationship
Following Zac Efron's recent split from Australian model Vanessa Valladares after 10 months of dating, the former Disney star's ex, Olympic swimmer Sarah Bro, is speaking out about a toxic relationship she had with a Hollywood star.
Article continues below advertisement
Efron and Bro dated for a period of time in 2019 before ultimately calling it quits. On her recent podcast, the athlete detailed a destructive relationship she was in — although she steered clear of mentioning Efron by name, all the clues point directly to him.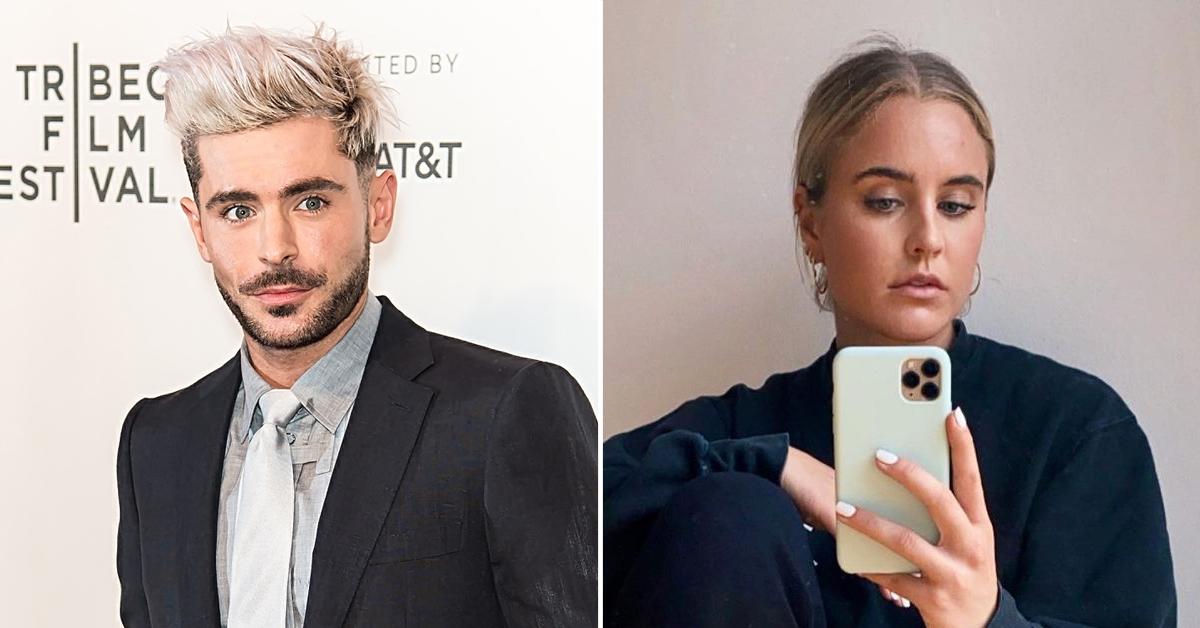 Article continues below advertisement
Bro says her romance with the unnamed star was intoxicating and that she was "young" and so in love that it caused her to "turn a blind eye on purpose" to the negative aspects of their relationship, adding that over time she hardly knew what was "right and wrong," according to Radar.
Article continues below advertisement
The blonde beauty added that she felt "so manipulated and almost brainwashed" that she lost herself in the relationship. Bro said the actor was so condescending to her that any time the star would shower her with a compliment (even the smallest one), it made her "ecstatic."
Bro revealed that "it was really hard" being in a relationship with someone "where I compromised so much with my own boundaries," noting that she "got so far away from who I really was that I couldn't recognize myself."
Article continues below advertisement
The High School Musical alum's ex eventually freed herself from the toxic relationship and has moved on to a new love and is happy. "I had really reached a point where it was normal to have a stomach ache," Bro said, referring to her relationship with the unnamed star. "So not having it is actually quite strange."
Article continues below advertisement
Although Bro doesn't reflect fondly on her past, an anonymous woman in Australia recently gave Efron a five-star review in the sack. As OK! previously reported, apparently the hunky actor's skill set expands beyond the big screen, as an unidentified woman claimed she had quite the explosive night with the 33-year-old hottie.
Article continues below advertisement
On a confessions-themed Q&A hosted by Winnie Blues, the Instagram influencer shared an unverified story about the Baywatch star and an anonymous woman who claimed she was "f**king Zac Efron" before "anybody knew he was even in Australia" (which suggests the alleged romance took place in early 2020 and before the heartthrob was linked to Australian waitress Vanessa Valladares).
Article continues below advertisement
Blues then uploaded a screenshot of the exchange regarding Efron. "Let's just say he was all about pleasing the girl," the woman claimed, to which Blues responded: "Hahahahaha."
"Genuinely. Hahahah," the anonymous woman continued. "When you come up I'll tell you all about it. He's the nicest guy I have ever met." Of Efron's so-called wild night with the unnamed woman, Blues said: "Can confirm I know this person and it is true."