NEWS
Sylvester Stallone Denies Joining Donald Trump's Mar-A-Lago Club, Rumors Were 'Falsely Reported'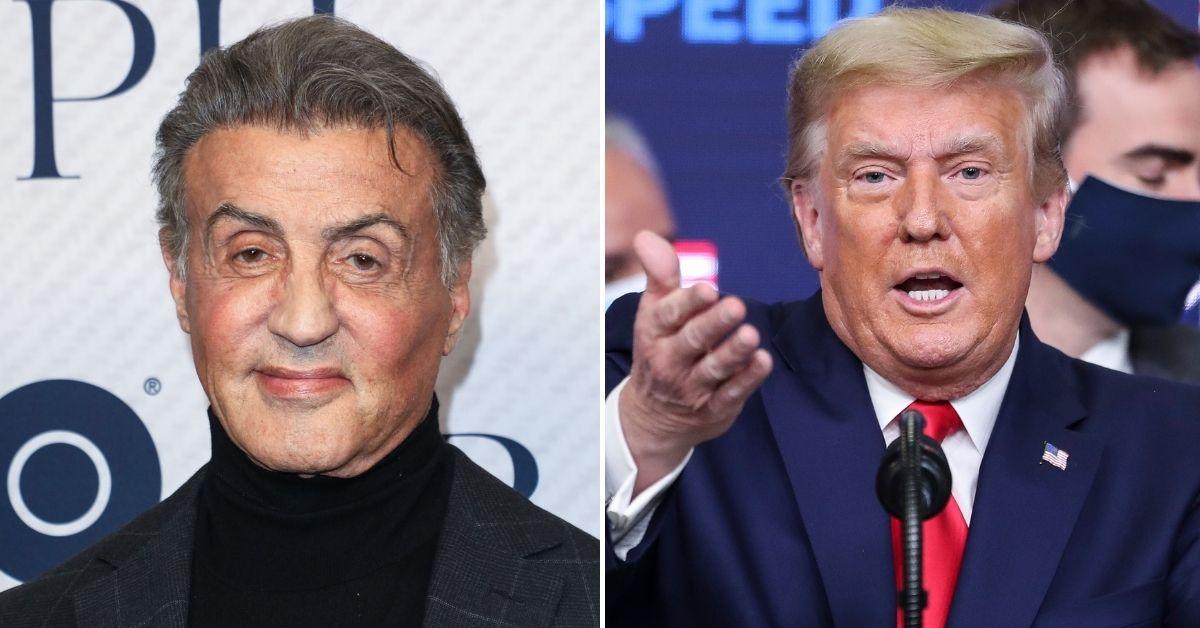 Article continues below advertisement
The 74-year-old "has never been and is not now a member of Mar-a-Lago as has been falsely reported," a spokeswoman said. "He was an invited dinner guest at the Club but is not himself a member there. He is, however, a member of the Breakers Club in Palm Beach.
"He did not join the organization, he did not pay initiation dues," spokeswoman Michelle Bega told The Hollywood Reporter. According to Bega, Stallone attended a fundraising dinner and "from that event it was mistakenly assumed that he was there as a member."
Article continues below advertisement
This comes after insiders told Page Six and other outlets that Stallone had reportedly joined amid the sighting. 
Article continues below advertisement
The Creed star did buy an estate in Palm Beach last year and was reportedly spotted at Mar-a-Lago in March. "He was so nice and friendly and talked to a lot of people," a source told PEOPLE. "It was exciting to see such a big star, especially who was so lovely." 
Stallone also reportedly visited Mar-a-Lago on New Year's Eve in 2016. However, in 2019 he told Variety that he did not vote for anyone in the 2016 presidential election. "I try to really stay out of it," he said, "even though everyone assumes I am so hardcore right and it's not true."
Article continues below advertisement
Trump, wife Melania Trump and their teenage son, Barron, relocated to Mar-a-Lago when President Joe Biden was sworn into office in January. Ivanka Trump and Jared Kushner also moved to Florida and reportedly settled in Indian Creek Island, which is also known as Billionaire's Bunker, in Miami.
Article continues below advertisement