NEWS
Watch: Famed Bond Girl Tanya Roberts' Partner Finds Out On-Air She Hadn't Died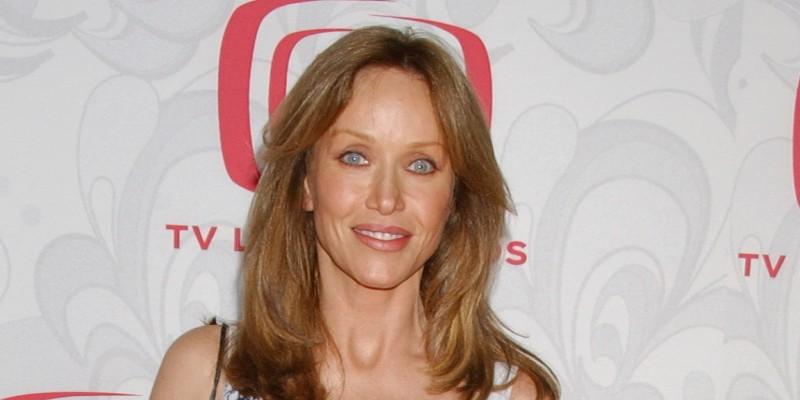 One big mistake? After Tanya Roberts' rep, Mike Pingel, and her partner, Lance O'Brien, announced that the actress had died, it turns out that she is actually still alive. 
During an interview, O'Brien got the call from the hospital, in which they informed him that she is doing OK. 
Article continues below advertisement
The That '70s Show alum, 65, suddenly collapsed on Christmas Eve after walking her two dogs. Roberts was admitted to Cedars-Sinai Hospital in California, but due to COVID-19 restrictions, O'Brien was not allowed inside the hospital with her. Roberts did not have COVID-19 but was put on a ventilator because she was struggling to breathe. 
Article continues below advertisement
"When she saw me and I was there, I saw her eyes open up. I felt good. I said, 'Hey, her eyes are opening. Her eyes are opening.' They told me that's just a reflex," O'Brien said about visiting her.
However, the hospital staff informed him that she "had no hope to live." 
Article continues below advertisement
After Pingel thought Roberts had died, he shared a loving message about her. "I'm devastated. She was brilliant and beautiful and I feel like a light has been taken away," he said. "To say she was an angel would be at the top of the list."
He added, "She was the sweetest person you'd ever meet and had a huge heart. She loved her fans, and I don't think she realized how much she meant to them." 
Now, Pingel told TMZ that he got the call on Monday, January 4, that Roberts is still alive and well. 
Inside Edition was the outlet to have the interview with O'Brien. Click here to watch.